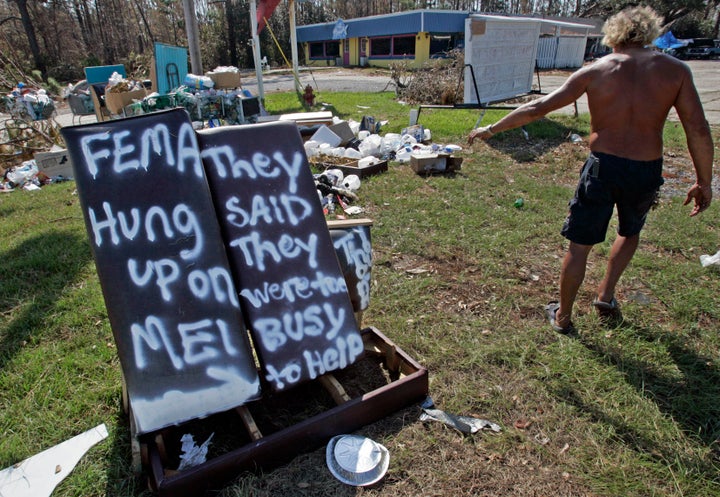 America is in the midst of a season of calamities. Only six months into 2011, and we've experienced a record number of natural disasters. In fact, this is the fifth deadliest year for tornado victims in the U.S. As a survivor of Hurricane Katrina, I watched news coverage of the tornado in Joplin, MO, the flooding in Bismarck, ND, and the wildfires in Arizona and New Mexico in prayerful silence. (There were a host of other calamities that this space does not permit me to list.) The suffering in these places reinforces the need for Congress to deliver relief to American disaster victims quickly and effectively -- without requiring Democrats and Republicans to agree on budget cuts beforehand.
Currently, FEMA is conducting disaster relief in every single state in America, including in the aforementioned areas. The agency might run out of relief funding by this September, according to House Homeland Security Appropriations Subcommittee Chairman Robert Aderholt. ("Appropriators Fret Over Offsets for Disaster Spending") When that happens, Congress may provide additional disaster relief funding through an "emergency spending bill," which is used for unforeseen federal expenses. Shockingly, House GOP leaders have proposed requiring an offset for emergency humanitarian aid for Americans.
President George W. Bush repeatedly relied on "emergency spending" to fund both the Iraq and Afghanistan wars. Now, in the face of disaster ravaged towns like Tuscaloosa, Republicans want to stifle the distribution of compassionate aid. We must ensure Congress' ability to fund humanitarian efforts here at home, in America.
Imagine if, in the aftermath of Hurricane Katrina, Gulf Coast residents had to wait on Democrats and Republicans to agree on cuts before receiving clean water or loans to rebuild. Congress' negotiations often come slow or not at all. We could have been in limbo for months! Leaving American disaster victims to languish is morally reprehensible and un-American.
I welcome a discussion on a long-term, pro-active approach to disaster relief for Americans. Until Congress arrives at a conclusion, however, we must continue to honor America's honorable tradition of helping Americans recover for natural catastrophes.
Congressman Cedric Richmond (D-LA02) offered an amendment to the Homeland Security Appropriations Bill to ensure future disaster assistance would not be subject to budgetary offsets. A point of order was made against the amendment, which prevented it from coming to the House Floor for a vote.
Popular in the Community