New York Gov. Andrew Cuomo (D) has declared a state of emergency at New York City's Housing Authority following widespread complaints that include issues of lead paint, mold, and a lack of heat and hot water.
At a news conference Monday, where he signed his executive order, Cuomo recalled recently touring some of the housing authority's 1,462 buildings, which he described as having "some of the worst living conditions I have ever witnessed."
"The state has never contributed significant money to a housing authority because it's between the city and the federal government. But this is different. We sent out [Health Commissioner Howard] Zucker, and he came back and he reported to me that this is a health emergency," Cuomo said.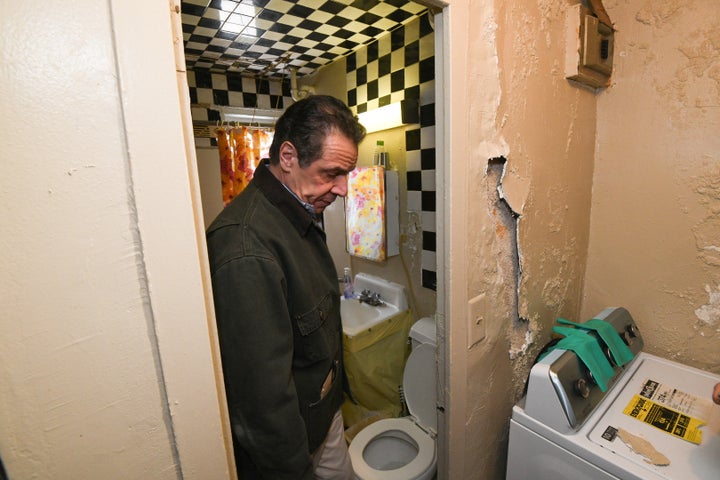 By signing the order, $250 million in emergency state resources will be provided to expedite necessary repairs, upgrades and construction, and to address environmental and safety hazards in the public-assistance housing units. That figure is in addition to $300 million previously committed to housing authority improvements over the last several years by the state, according to the governor's office.
The order also requires the creation of an independent manager to oversee the remediation. That manager will be unanimously selected by the city's mayor, the speaker of the City Council and the president of NYCHA within 60 days. If they are unable to make a selection, the city's comptroller will have two weeks to make one.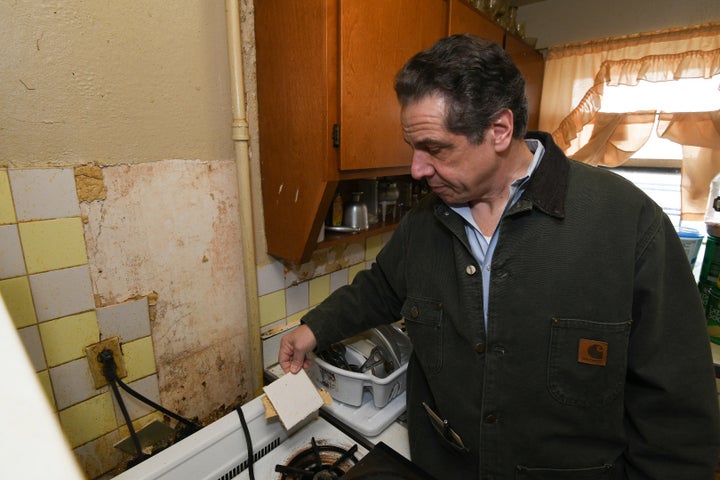 Cuomo's signing was attended by a number of city officials, including city Comptroller Scott M. Stringer. Noticeably absent was Mayor Bill de Blasio.
The governor and mayor have engaged in a long feud over money and management issues.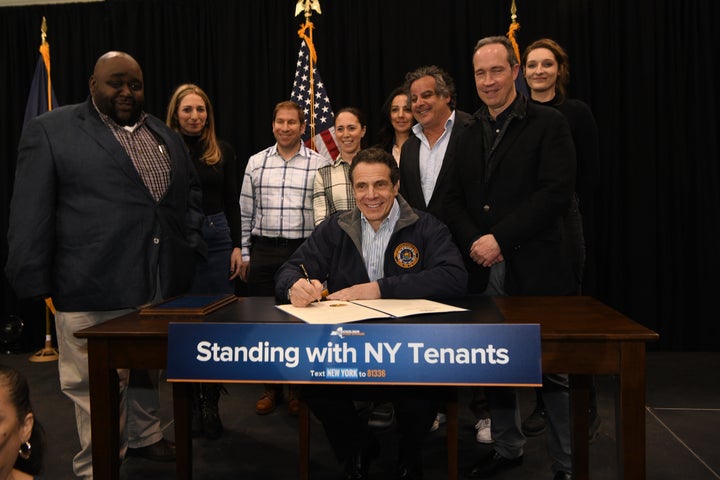 He had not publicly commented on Cuomo's emergency order by Monday evening. A request for comment from the mayor's office was not immediately returned Monday.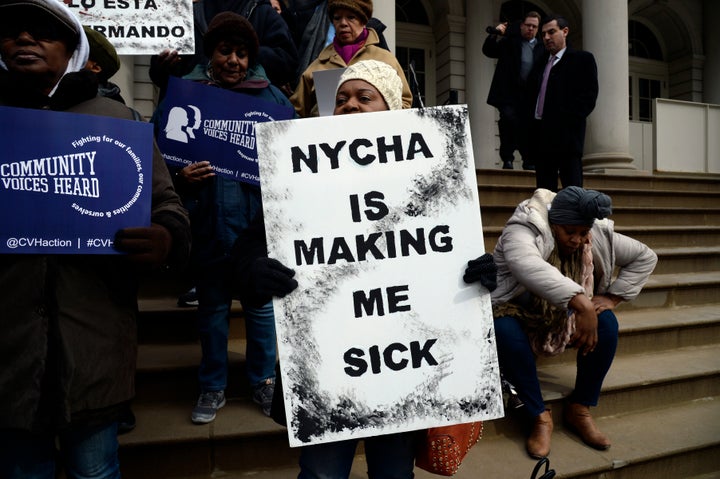 In addition to squabbling over who should pay for NYCHA's renovations, in recent months both de Blasio and Cuomo have also argued over who should pay for the city's Metropolitan Transportation Authority, which both sides admitted needed improving. De Blasio had argued that the MTA is a state-run agency and that repairs should be paid for by the state.
On Friday, Cuomo passed a $168 billion budget deal that included the $250 million in new funding for NYCHA as well as a provision that would withhold city funding if de Blasio's administration failed to pay a $418 million share of the MTA's emergency repair plan, the Daily News reported.
De Blasio's office, reportedly after months of refusing, agreed to the arrangement on Saturday.
Calling all HuffPost superfans!
Sign up for membership to become a founding member and help shape HuffPost's next chapter