The energy-efficient dwelling made an appearance in downtown Manhattan, and attracted quite a crowed with its roomy deck (which is actually one of its walls folded down), solar panel array and geodesic dome skylight. Called the Emergency Response Studio, the salvaged trailer turned modern living space had a host of sustainable features.
Check out the gallery to see them all!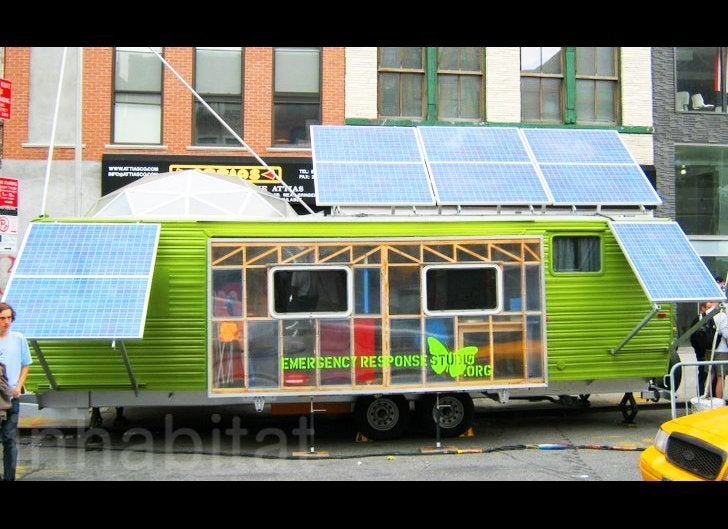 Emergency Response Studio: The Most Awesome Trailer Ever?
Related
Popular in the Community