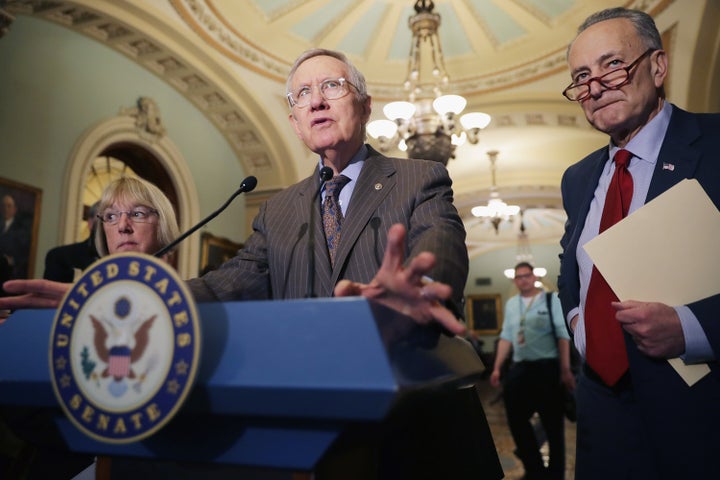 WASHINGTON -- As lawmakers prepare to leave for a weeklong recess, Democrats are calling for a vote on emergency funding to combat the spreading Zika virus.
Republicans indicated last week they planned to work with Democrats, after weeks of ignoring the administration's request to direct emergency money toward the epidemic. The virus, according to the World Health Organization, causes microcephaly and other severe fetal brain defects. There have been 388 travel-related Zika cases reported in the U.S. since the start of 2015.
On Tuesday, Senate Minority Leader Harry Reid (D-Nev.) urged Republicans to move now, ahead of the brief recess that begins for both chambers on Friday. "There's been talk about some kind of arrangement, but there is no deal," Reid said, adding that the amount Republicans are eyeing (over $1 billion) isn't enough.
"We want $1.9 billion dollars," Reid said as he pounded the lectern in front of him while speaking to reporters. "This is a problem that has to be addressed now."
In February, the White House sent the $1.9 billion funding request to Congress. The administration also asked to redirect to Zika a portion of leftover funds intended to tackle Ebola.
"The mosquitoes are buzzing, and I'm not making that up," said Senate Minority Whip Dick Durbin (D-Ill.).
The Senate is currently considering an energy and water appropriations bill, but Democrats are eager to move immediately to Zika funding next. Senate Majority Leader Mitch McConnell (R-Ky.) wouldn't say Tuesday if that was his plan.
"We haven't concluded how much or when," McConnell said of the final amount and timing of a vote. "We all are very much aware that this is a serious crisis, and we'll be working on it with the administration and Democrats."
Pressed again on if he had a deadline for moving the emergency funds, McConnell said, "We're working on it every day."
Sen. Roy Blunt (R-Mo.), chair of the subcommittee on health and human services, said he is continuing to work with Sen. Patty Murray (D-Wash.) on an agreement.
"We are working to find the right number," he said.
Still, Democrats said that Republicans aren't moving fast enough, and are stalling due to conservatives within their ranks that are opposed to spending more money on Zika.
"Sen. Murray is working with our Republican colleagues, but they can't move anything," said Sen. Chuck Schumer (D-N.Y.). "There's no path because you have a hard right group saying 'we don't want to spend money on anything.'"
Before You Go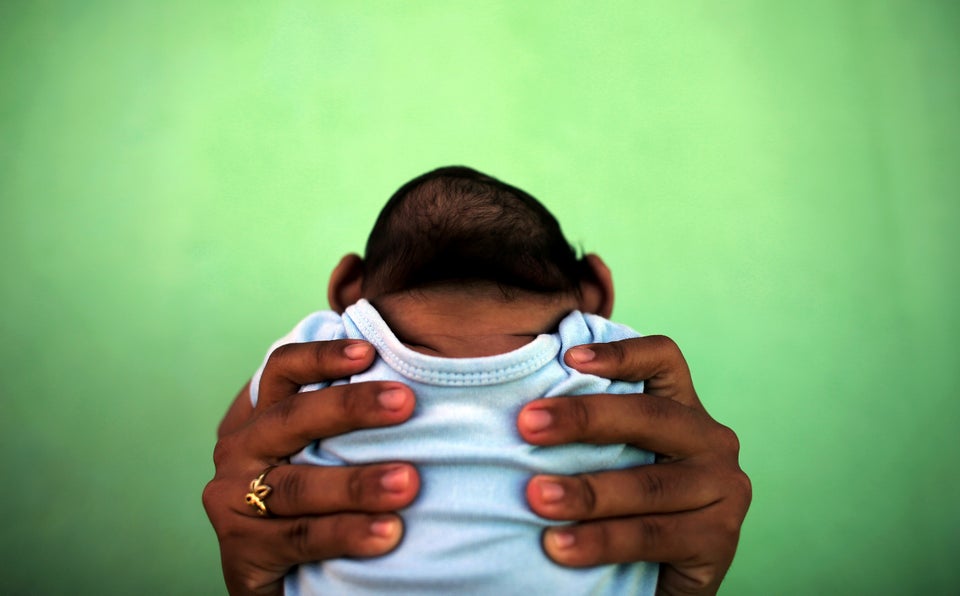 Zika Virus In Brazil
Popular in the Community