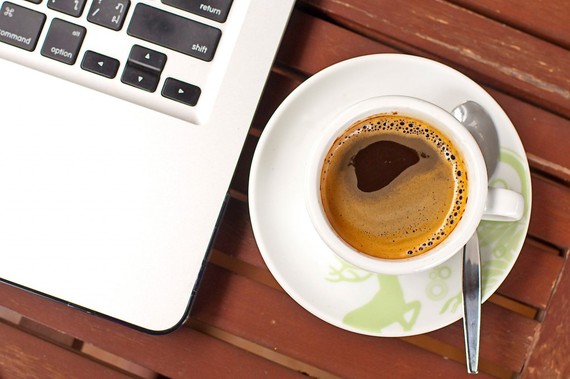 With the evolution of the Digital Age has come an increasing number of ways to conduct business and enhance workplace culture. Voicemail messages have become obsolete. New communication mediums such as Slack make contacting a co-worker via text or instant message quicker and easier. Teams are continuously coming up with more ways to motivate and encourage productivity across the workplace.
The walls have already come down in many offices. Companies like Facebook and Remitly where CEOs conduct work amongst their employees leaving conference rooms open for more common, in-formal meetings to encourage brainstorms and team collaboration.
By increasing communication options employees benefit. The workday is fast becoming more flexible with opportunities to work remotely allowing employees to reduce stress. Employees are using this flex time to improve their health by stepping it up at the gym and by getting enough sleep. When employees feel refreshed, they're much happier to show up, meet deadlines and produce good work.
Seattle's Yesler Agency offers employees the option to work from home one day a week allowing them a chance to re-group and focus on projects without the office distractions.
"Knowing my employer trusts and respects me to get my work done is empowering and uplifting," states one Seattle Communications Director of over 10 years.
Allowing employees to work flexible hours doesn't mean they're allowed to stop showing up. The bottom line is that tangible results are the goal. Many employees find more satisfaction in accomplishing a goal efficiently, but in their own way.
In addition to fully stocked kitchens, free espresso and break-room games the following companies are leading the way in talent retention in other ways with:
More Paid Leave - Recently, Deloitte announced they will offer all employees the opportunity to take up to 16 full paid weeks off to care for a new child, spouse, or aging parent. This is a step in the right direction for many trying to balance the workload of family responsibilities and work.
Unlimited PTO - Companies who have tested "unlimited PTO" like Zillow have actually found an uptick in employer productivity because employees feel less of an urgency to "use it or lose it".
Expensed Vacation - Companies such as FullContact, Moz and Evernote offer expensed vacation time to encourage workers to get outside and unplug with their families or experience a new culture in a different country.
Being Pet-Friendly - Many offices are allowing therapy dogs in their offices as another source of heightening office morale and positivity. Allowing pets has proven signs of talent retention while offering a competitive edge in the recruitment process.
What is your favorite perk of the job? Let us know in the comment section below.
REAL LIFE. REAL NEWS. REAL VOICES.
Help us tell more of the stories that matter from voices that too often remain unheard.