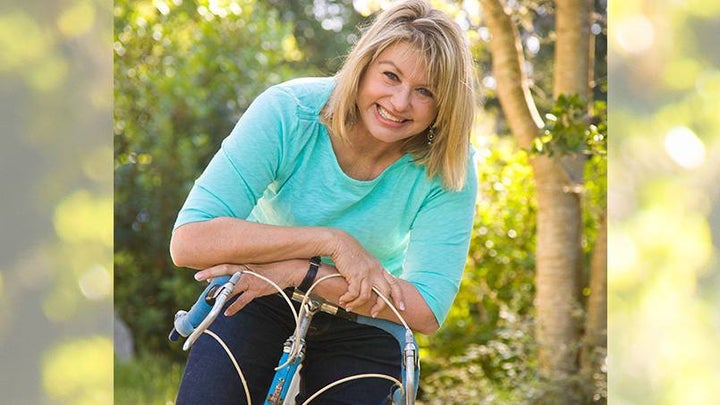 For eight years, Margaret Pelikan dreaded mammograms.
In 2008, she had been diagnosed with a condition called lobular carcinoma in situ in her left breast. The disorder involves abnormal cell growth, and it increases a person's risk of developing invasive breast cancer in both breasts.
After having the abnormal cells surgically removed, Margaret took medication to suppress her estrogen production in hopes of decreasing her breast cancer risk. But in 2016, her fears were realized. A mammogram showed she had suspicious calcifications in her right breast. Further testing revealed Margaret had breast cancer.
Her local health care provider recommended a lumpectomy and radiation therapy. She went ahead with the lumpectomy. But she was concerned about radiation. Because she was at high-risk for breast cancer, Margaret feared the disease could come back. If it did, a mastectomy and successful breast reconstruction could be more difficult to achieve if the tissue had received radiation.
As Margaret weighed her options, she decided she wanted another opinion. She turned to Mayo Clinic. Doctors there offered Margaret a new type of surgery and breast reconstruction that would provide the treatment she needed while helping her maintain a positive outlook about her body.
"I joke that I look better than I did before," Margaret says. "And I don't have to continue to live in fear of my annual mammogram."
A different kind of mastectomy
When Margaret was diagnosed with breast cancer, the retired library director for the city of Carmel by the Sea, California, began doing what she does best — research.
"I wanted to be cancer-free, and I wanted to look normal," she says.
She found someone in her community who'd had a bilateral mastectomy at Mayo Clinic and was impressed by the results. "You couldn't tell she had had anything done," Margaret says.
"Both are outstanding in their field. The level of caring was unlike the other medical centers I'd been in," Margaret says. "I liked that both Dr. Lemaine and Dr. Degnim treated me as a partner in my treatment. They didn't tell me what to do. They told me what my options were."
Those options were to have a mastectomy with or without breast reconstruction. But Margaret was frightened by the idea of mastectomy. During her consults at Mayo, however, she learned of a new procedure that had not been offered to her elsewhere — a nipple-sparing mastectomy with immediate pre-pectoral reconstruction.
"In the past we would remove the entire breast and a good portion of the skin of the breast, including the nipple and the areola," Dr. Degnim says. "With the nipple-sparing mastectomy procedure, we go under the skin, remove all of the breast tissue and keep the entire skin of the breast. That way the results look as natural as possible after reconstruction."
The other big difference is that the implant is placed on top of the pectoralis muscle rather than underneath it.
"When we used to place implants behind the pectoralis muscle, women complained that the muscle contractions were visible when they moved their arms," Dr. Lemaine says. "Because we now place the implant where the natural breast used to be, we can eliminate these visible muscle contractions and achieve a more natural result."
Feeling good after surgery
Mayo Clinic has the most experience in the country with this type of procedure, which gave Margaret the confidence to move forward. She underwent the first of two surgeries on Jan. 26, 2017.
"The level of coordination between Dr. Degnim and Dr. Lemaine was extraordinary," she says.
During the first surgery, the breast tissue was removed and a temporary implant was put in front of the chest muscle to preserve the skin and allow it to heal. Dr. Lemaine used donated skin as a soft tissue support for the implant, almost like an internal bra, and then draped the skin from Margaret's breast over it. The temporary implant was inflated with saline water over the next several weeks to gradually increase Margaret's breast size to her liking.
"This type of mastectomy and reconstruction takes less time, which helps patients recover more quickly," Dr. Lemaine says.
During the second surgery in July, Dr. Lemaine removed the temporary implant and replaced it with a permanent silicone implant she chose with Margaret before surgery. Fat from Margaret's legs and abdomen was placed under the skin above the implant to create a more natural appearance.
"We were able to offer Ms. Pelikan a reconstruction that enabled her to feel like a woman and restore her body image," Dr. Lemaine says of the procedure.
"I feel wonderful about that," says Dr. Degnim, "One of the most gratifying parts of my work is to be able to help women in a time of need and help them to get healthy and also to feel well."
Popular in the Community