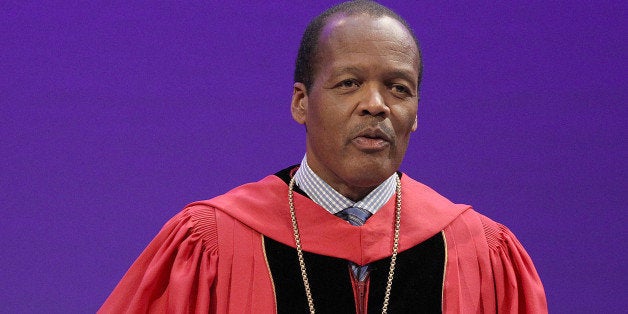 In a response this week to a lawsuit from a rape survivor, Emerson College claimed it had no legal obligation to prevent the student from being sexually assaulted and argued the suit should be dismissed.
Jillian Doherty sued the Boston school in federal court last month. She had previously helped file a federal complaint against the school, prompting the current U.S. Department of Education investigation of the college. Doherty's suit contends Emerson's handling of her rape case exacerbated her depression and post-traumatic stress, and also negatively affected her grades, ultimately leading her to leave the school.
"Absent unusual circumstances, there is no duty for a school to protect others from the criminal or wrongful acts of third persons," attorneys Harold Potter Jr., Paul Lannon Jr. and Katrina Chapman of Holland & Knight LLP wrote on behalf of Emerson, in a filing submitted Monday along with a motion for dismissal of the lawsuit.
In Doherty's case, the attorneys said, "Two students agreed to meet in one student's room and engaged in consensual sexual intercourse, followed by non-consensual intercourse. ... There is no duty to supervise adult students in their dorm rooms or prevent them from drinking alcohol."
Doherty reported in March 2013 that she was anally raped by a fellow Emerson student while intoxicated. The college investigated and found him not responsible. When Doherty appealed, the school granted her a new judicial hearing, which led to his expulsion.
But Doherty's lawsuit said when Emerson investigated her sexual assault report initially, the school did not interview a key witness and did not allow her to have a lawyer. The suit also noted that Emerson permitted the accused to change his story, but then found him not responsible, even though the school said that ruling was made, in part, because Doherty had changed her version of events in at least one conversation.
Emerson's response does not contest those claims specifically. Instead, the school said Doherty was alleging the college's response to her sexual assault was "inadequate," which is not illegal.
"Even if [Doherty] could somehow prove that the College's response was inadequate, inadequacy alone does not equate to 'atrocious' or 'utterly intolerable' conduct," Emerson's attorneys wrote in their response.
Emerson's attorneys further argued that because there were no allegations the accused rapist harassed her after the sexual assault, Doherty was not subject to a hostile environment.
"As a matter of law, remedial measures cannot prove inadequate under Title IX if no further sexual harassment occurs," the college said in its filing.
An attorney for Doherty did not respond to a request for comment. Doherty has refrained from speaking directly to the media.
Related
Popular in the Community