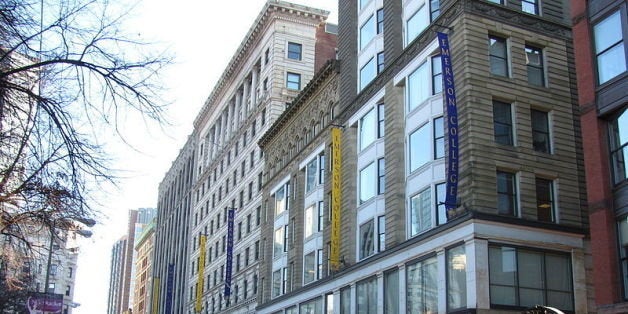 Emerson College administrators in Boston took months to begin investigating a student's reported sexual assault and told her she "shouldn't be making a big deal with it," according to the student, who has filed a federal complaint against the school.
Sarah Tedesco, a sophomore, said the school's investigation of the Oct. 13, 2012, off-campus sexual assault ended with the student she had accused being found "not responsible." She said he sexually assaulted her a second time while the probe was underway.
During the three months Tedesco said college officials waited to begin investigating, the accused assailant continued living in the same residence hall as Tedesco, she said, making her feel uncomfortable. After the probe began in January, Tedesco said, an administrator pressured her to pursue the case through the school and not with Cambridge police. She said the authorities failed to do anything to protect her from anonymous threats she had begun receiving.
"When I brought this concern up, I was quickly told by several people in the administration and Office of Housing and Residence Life that it was a quiet matter and I shouldn't be making a big deal with it," Tedesco said.
Tedesco and other Emerson students filed a complaint with the U.S. Department of Education's Office for Civil Rights last week, alleging the school's response to sexual violence violates the federal gender equity law Title IX. One of those students, Jillian Doherty, a junior, said the school's investigation of her 2012 sexual assault failed to consider the statement of a witness before finding the accused assailant "not responsible."
An Emerson spokesman declined to comment, saying the school had not seen the complaint.
Tedesco said she complained to campus police the day after she was sexually assaulted at a party by two people -- one of them an Emerson student. Tedesco said she was unable to speak with a female officer and police wouldn't allow her friends to stay with her for support while she gave a statement.
"I felt like I was being traumatized over again," Tedesco said.
According to Tedesco, nothing happened for nearly three months. During the investigation, she said, the school called her parents and told them of the assault without her permission, which she said violated her privacy. Around the same time, Emerson officials suggested it may be in her "best emotional interests" to take a semester off, Tedesco recalled.
"Basically asking me to leave the college which was something I obviously didn't want to hear from a school administrator," Tedesco said. "It made me very nervous that I was doing something wrong."
After what Tedesco said was a half-hearted investigation -- "I really wouldn't call it an investigation, I would call it an interview of me and an interview of the person who raped me" -- Emerson concluded at the end of the spring 2013 semester that the accused student was "not responsible." By then, Tedesco said she had been assaulted by that student a second time.
Doherty said she reported in March that a fellow Emerson student had raped her in his suite roughly a year earlier. After her attacker had fallen asleep, she said, she began dressing in the dark. The attacker's suitemate opened the door and saw what he later described as an uncomfortable look on her face, she said.
Doherty said the school decided to hold a hearing because of the violent nature of the attack. The hearing was held after the semester ended, during the summer, and Doherty appeared via Skype.
"I really, really struggled and nobody was there to help me," Doherty said, explaining pressures during the spring semester that led to her being placed on academic probation. "You're holding a job, and you've got school and you're on scholarship -- and you can't breathe anymore."
During the hearing, according to Doherty, the Emerson judicial board instructed her and the accused student to ask each other questions and did not have them recall details of the attack.
After the student was found "not responsible," Doherty said she learned the judicial board didn't consider statements from witnesses, including the accused student's suitemate. Doherty said she plans to appeal.
Doherty, Tedesco and other Emerson students began networking online in recent months. The students began assembling a federal complaint against the school during the summer, with advice from students who filed similar claims against Swarthmore College in Pennsylvania.
Tedesco considered transferring out of Emerson, but ultimately decided to stay. She said she has begun work with a student group attempting to raise awareness about sexual violence at the college.
"I didn't want to leave because I really loved Emerson," Tedesco said.
Related
Before You Go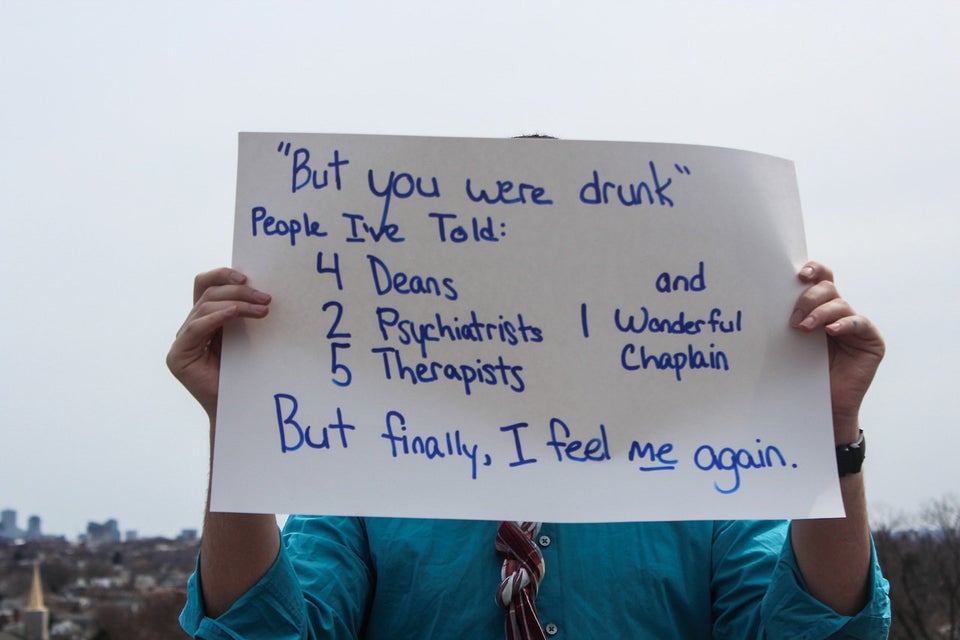 Surviving In Numbers: Stories Of Sexual Assault Survivors
Popular in the Community