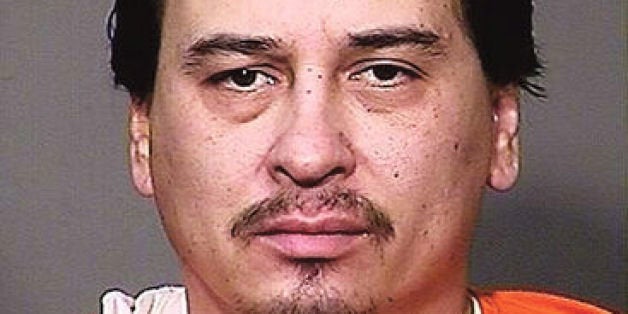 A Minnesota man accused of beating his infant son to death allegedly tried to blame the boy's injuries on the neighbor's dog.
Emery Jenkins, 38, was arrested on a charge of second-degree murder on October 23, the Herald Review reports. The Itasca County Sheriff's Office had received a 911 call on Oct. 16 stating that two-and-a-half-month-old Joseph Jenkins was not breathing.
When emergency personnel first responded to the 911 call, Jenkins allegedly told an investigator that the baby had fallen off a swing, and had also been bitten by the neighbor's dog, according to the Mesabi Daily News. As a result of the allegations, the dog was seized by authorities.
Jenkins also allegedly stated he had dropped his son on his head in the bathtub earlier this month.
Joseph Jenkins died the next day, and an autopsy found the cause of death to be blunt force trauma, according to Northland News Center. Doctors said that the baby's injuries included a fractured skull, fractured ribs, and multiple injuries that appeared to have been caused "by biting or a cutting object."
The child's mother later told investigators that Jenkins himself had bitten the baby on multiple occasions because the child was crying, and that the couple fabricated the story about the dog to explain the bite marks.
Investigators also tracked down three other women who had children with Jenkins, all of whom reported that Jenkins had been violent towards them and their children. A search of the Jenkins home allegedly turned up multiple articles of baby clothing with dried blood on them.
Jenkins was charged with second-degree murder and prosecutors requested him to be held without bail. When a judge asked him if he had any comment on the prosecutors' request, he stated: "I got 32 dismissals in this county. This is is racist. That's all I got to say."
Last week, the same judge ordered him to be held without bail until his next court appearance in January, the Hibbing Daily Tribune reports.
Popular in the Community