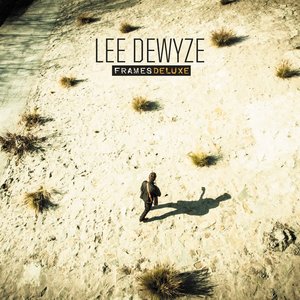 A Conversation with Lee DeWyze
Mike Ragogna: Lee, tell us a little something about yourself.
Lee DeWyze: Well, I love music and my golden retriever and my wife.
LD: No. Not in that order.
LD: And my fans. I love my fans.
MR: You grew up listening to artists like Cat Stevens and Simon & Garfunkel, but can you tell us a little more about your musical upbringing?
LD: I grew up in a pretty musical household. My mom always liked to sing and my dad was always listening to music. The first music I ever really fell in love with was Cat Stevens' Tea For The Tillerman was the first record I recall listening to on vinyl. I remember when I first found the record, I saw the picture on the front and I was just enamored by it. I was like, "Oh, what is this?" My dad was like, "Let me play it for you," and I fell in love right then and there.
MR: What were some of your favorite songs from that? I'm guessing "Father & Son" is one of them?
LD: "Father & Son" is a great one and definitely one of my favorites, but I think that "Miles From Nowhere," "Longer Boats," "Wild World," and "Sad Lisa."
MR: Was this album your gateway to other music?
LD: Yeah, that definitely opened up the door to Kris Kristofferson, Simon & Garfunkel... In my opinion, Paul Simon is one of the greatest lyricists of all time. So when I listened to that self-titled album, I fell in love. And my love for melody and harmony came from my love for Simon & Garfunkel. No one did it better than they did.
MR: Agreed! With Cat Stevens and Simon & Garfunkel as your introductions, you're definitely in for a penny, in for a pound when it comes to the singer songwriters. It's hard to stop.
LD: Yeah, really, that's exactly how it is. I was listening to this stuff between eight and fourteen, that was my heyday with all those sixties and seventies folk and the singer/songwriter thing. Then as I got older, I got into Pink Floyd, Led Zeppelin and Radiohead and all that stuff and that obviously progressed. Even now, I think Chris Cornell is one of my favorite vocalists of all time. I really just fell in love with music as a whole; I love music and not just listening to it. At a young age, I loved everything about it, the stories and the songs. When I finally hit the point where I was like, "You know what, this is what I want to do," that was when I started writing my own songs. I can't say they were very good ones, but when you're thirteen or fourteen years old writing your first songs, they are what they are.
MR: Personally, I think that's around the right age for the trajectory of a conscious songwriter.
LD: Yeah. I really love the storytelling aspect of it, too. That's what's important for me in my writing. I like connecting to the songs and I like telling stories through the songs and I think that's what really creates the connection between the listener of the song and me. That's really what brings us together on an intimate level, because we get to connect through that experience and that's something that I really love, being able to create those kinds of things.
MR: At what point did you decide you were going to make a living out of music?
LD: You know, I always knew I loved doing it as a hobby, but I didn't really start "dreaming big" about it until I was about sixteen or seventeen years old and I started picking up a hundred bucks here, a hundred bucks there, playing in bars, definitely underage. I played for a few hours at seventeen, eighteen years old, I'd make a hundred bucks here for three hours a night, hundred bucks there for three hours a night and I could do that three or four times a week and make a few hundred bucks. It wasn't really even about the money, it just felt cool. It felt good. I was like, "Wow, I'm playing music and I can get paid to do this!" and that's cool for a kid. I moved out when I was young--I was like seventeen or eighteen, somewhere in there--and to pay the bills was really one of those things. Then college came around and that thought crossed my mind, but I realized my real passion was in performing, paid gigs or not. I played every open mic known to Chicago. I just loved playing. It was like a drug, almost. I was addicted to it and I just needed to play. I wasn't happy unless I was playing. That attachment formed and it became a part of me.
That's when I knew, "This is what I'm going to do. Come hell or high water, I'm going to be playing music, one way or another." As I got older, American Idol rolled around and for a guy like me who's into the music I'm into, that seemed like a really left field idea, trying out for a show like that, you know? It was really more influence from friends and family. "Give it a shot, give it a shot!" I didn't really have any expectations. It wasn't like I set out there to rule the world, I was just like, "I'm going to see how far I can get and have fun with it." Initially, to be honest, I thought of it as a cheap way of doing it--"selling out," as people say. But then, it's like, selling out what? Living on my own in a sh**ty apartment? What am I selling out, exactly? It actually turns out that Idol was the hardest thing I've ever done. I couldn't be further from the truth and I really believe it's a great platform for people to get out there and make it, because nowadays, it's not just, "Hey, kid, you want a shot? Let me hear your record." It doesn't work that way anymore.
MR: So you won American Idol during season nine and here you are a couple years later with your new album Frames. This one is your first one on Vanguard, right?
LD: With Vanguard. I put one out after Idol with another label, but this feels like my debut album.
LD: I think the reason is there's always too many cooks in the kitchen. Of course, when I was younger, I put out some records, very indie. I love those songs. My whole life, I always dreamt of making that record. That record that I remember looking at when I was younger and my being like, "I want to do this." I'm like, "I always wanted to make a really cool record. I want to make a record that's me. I want to tell stories through my songs and I want to write beautiful harmonies and stuff like that." I always wanted to make that record, and I don't feel I ever did.
MR: A perfect example of what you're talking about seems to be found within your single, "Silver Lining."
MR: Can we go into that song and its significance? Would you consider that some sort of a turning point for you?
LD: Absolutely. "Silver Lining," to be honest with you and not sound cliché, everything is open to interpretation. But to me, "Silver Lining" is finding the light when there's dark and finding the good in the bad. To me, this record is the silver lining to my career thus far. Not to say that everything's been bad, but I don't feel that everyone's, on a larger scale, gotten who Lee DeWyze really is as an artist. As an artist with American Idol and all that, I don't think that I've ever been able to put my emotion with my heart and my mind into music the way I have on this record. With "Silver Lining," I think people go through different things--depression, people have the blinders on, and sometimes you need a helping hand to pull you out of it and see the silver lining. Sometimes you need to be the one to do that for someone else. That's really what the songs's about. It's really about finding that within yourself. In the chorus, I talk about, "They don't know our hearts, they won't break us apart, and all we need is us," because at the end of the day, I think the human connection and human nature itself really is where you can find true happiness and true love. It's the connection with people. That's really what the song's about. When I finished that song--I finished it with Drew Pearson--I kind of sat back and was like, "This is good." Not the song, necessarily. It was like this feeling I had was good. Something's happening here and I like what's happening.
Then I went on to write a song called "Fight" and a song called "Like I do," and it kind of started snowballing and honestly, it's like I took my dose of medicine and all of a sudden, it was very clear to me that this was the time in my life I'm supposed to make that record I've always wanted to make. Writing isn't always easy. Sometimes it's hard, especially when you're going through different things and settling on what's good and what's not and what you like and what you want to get across. But it was a process that Vanguard really trusted me to steer. They heard those first couple of songs and we decided this was going to be a great fit and it wasn't based on anything other than the music. They liked the music; it wasn't, "Hey, let's sign this American Idol guy." It wasn't about that. It was about, "We love the music," and that was a huge stepping-stone for me, because to have my music representing me in the proper way, the way I want it to, and have people understand it and react to it and connect to it like that has been the goal all along for me. I believe that this is the record that I've always wanted to make. I believe this is the record that I knew I was always capable of making and I think it's the record that the fans always wanted me to make. The fans are the gasoline for the engine, so without them and their motivation and their inspiration and all those things, you wake up and you're like, "Man, I don't know what to do." Then to see the outpour of anticipation and excitement for this record really kept me driven. That's not to say I'm not proud of the other albums I put out, but I feel like everyone gradually goes through a process in their life whether it be music, a job, a relationship, and this is where I'm at now and it feels really good I'm proud of it, I'm excited, I'm nervous. I think when people hear it, they're really going to get a good sense of who I am and what I am. Shaking the "Idol Guy" thing isn't something I look at as a negative thing. I'm always grateful and appreciative of where I come from, but it's easy to be like, "I'm a real artist!" but I don't want to tell people that. Just listen to the music and I think you'll understand that. That's what's so exciting for me about this whole process, being able to show people that and to really just drill the music out there and know that I stand by everything I'm doing wholeheartedly 100%. There aren't any reservations. I wrote these songs and I poured everything, literally blood, sweat and tears into this album. It's my baby and I'm excited.
MR: I imagine you also love the music you made in Chicago, right?
LD: Of course. It's fun, people that have heard the new music are like, "Wow, Lee's playing banjo, and Lee's using standup bass and he's using a thumpy kick drum," and that's where music is right now anyway. But anyone can go back and listen to what I was doing when I was sixteen or seventeen years old, those are the kind of records that I was making then. I just wasn't able to put them out there like I am now. I was also in a different time in my life. Now I've seen more, I've been through more, I understand more and I really, really know who I am as an artist, I really know what it is that I do. It's not necessarily that I'm saying to myself, "I've got to make this kind of music," because the album itself is definitely versatile. There are different things going on and that wasn't intentional or unintentional, I just went into the studio and wrote what I had inside of me. I put it out on the record and that's what it is and that's why this album is a true reflection of me.
MR: You went back to American Idol to sing "Silver Lining." What was it like returning to the show?
LD: Well, going back on the show and singing "Silver Lining" was a moment for me. To return to the stage where I was playing covers and turn around and play that song off my album in that fashion on that stage, to return fully "me."
MR: It went full circle in a way, didn't it?
LD: Yeah, it went full circle. There were nerves, of course, returning to that place, but they weren't bad nerves, they were good nerves. To have the response that we got, everyone was like, "This is the Lee we've been waiting for!" It just feels like I'm finally able to do what I wanted to do and it feels amazing. To go back on that stage...those people are incredible. I got to see all the people backstage and the producers, and everything was really cool. Like I said with the fans, their response to it was incredible and without them, I don't know where this album would be. And my wife...we're coming up on a year of marriage, now. July 21st is our one-year anniversary. She has been a driving force, she really has been my rock through this entire process, and has picked me up when I needed to be picked up and has really pushed me. Her sacrifice and her ability to be an actress in all these things and also support what it is that I'm doing has been incredible. I've had a great support system around me throughout this entire process including Vanguard and 19 Entertainment, all of them getting me back on that Idol stage to perform "Silver Lining." To be honest with you, a huge part of this album is the result of my manager Brett. From day one, we started working together and when he came on board, it was like we didn't know where we were going with it and he pulled out the map and was like, "This is what we're going to do, and I'm going to help you get to where you need to get to make the record you want to make." Without him, this record, one hundred percent, wouldn't have happened. I've got a great team around me.
MR: Lee, what's your advice for new artists?
LD: My advice for new artists is, again, not sound cliché but never take "no." Do what you feel is right. My biggest advice is put people around you that you trust and learn to trust the people around you. That would be my number one key advice for anybody that's getting into this industry. Another thing I want people to know is that everything I'm feeling is positive. There's no, "I'm gonna show them," it's not like that. It's very positive, it's very forward, it's very optimistic. I feel I'm in the best mental place I've been in a long time. I just feel really good about everything, I'm really positive about it. I'm very excited.
MR: You're going to be on tour for a while, right?
LD: Yeah, I definitely want to throw that out there. I'm going to be on tour with Serena Ryder in August, we're doing a bunch of dates with her, we're doing some headlining dates and then we're doing some with Toad The Wet Sprocket. We've got a whole bunch of dates and of course you can go to http:/www.leedewyzeofficial.com for all that. Something else really cool that we're doing, coming up on the nineteenth, is a "Stageit" show, debuting a bunch of the new music. We're going to perform it live through the web so people will be able to log on and see that. You can go to the website http:/www.leedewyzeofficial.com. It's five bucks and you get to log on and watch us. And then, of course, the album is coming out on August twentieth. We're looking forward to that.
MR: Cool. All right, Lee, I don't want to keep you much longer...
LD: No man, are you kidding me? I really appreciate talking with you, I appreciate the questions. The real message that we're trying to get across is that this is the album that's going to really let people know who I am. I want the fans to know I appreciate them and if it wasn't for my family, my wife, and all them, we wouldn't be where we're at and I'm just excited to let the world see what it is I've been doing for the past year.
MR: That's a beautiful place to be in, congratulations. All the best, and let's do this again.
LD: All right, man, I'm looking forward to it.
Transcribed by Galen Hawthorne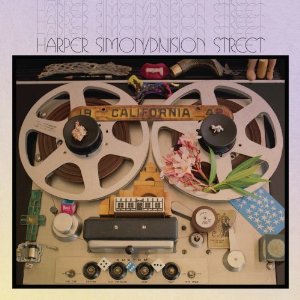 A Conversation with Harper Simon
Mike Ragogna: Your new album Division Street has a very different sound than your debut album. Was that intentional?
Harper Simon: Well the sound of this was more about me playing electric guitars on every song, which I didn't do much of at all on the first record, which had a lot of session players on it from the sixties era in Nashville and some New York avant-garde type players like Marc Ribot. But this was more just about me on guitars and then Pete Thomas from Elvis Costello & The Attractions playing all the drums. Also it had a different producer; I had Tom Rothrock producing, and a totally different person mixed it, and I had different influences running through this record.
MR: When I listened to Division Street, "Eternal Questions" popped up for me, not so much because that may be my favorite song, but because it seemed to me that the album is set up around that theme. Everything seems to be a little open-ended no matter what the story is, like there are question marks within almost every song.
HS: Well...I think that's very insightful of you to say.
MR: Thank you. So within the songs, you reference big concepts like about the unified field, and they sit comfortably next to the simpler themed tracks. How did you approach writing the songs this time out? Was it just that you had a body of work and it finally was time to record?
HS: I wish that were the case. I'll try to do that next time. That's certainly the way to be more proficient. No, I always seem to get anxious to get started, so I just start recording. Usually, I have the musical ideas. This time around, me, Pete Thomas and Tom Rothrock, got in our rehearsal space and I'd have all these musical structures, and Pete and I would work them out together. We would change the feel or change the tempo; we'd try it on an acoustic guitar or an electric guitar, and we'd get all these structures together and then record them--just Pete and I--so that the foundation was there. Then I had some lyrical ideas. At one point, I thought I would go away for a few weeks, then that turned into more like a few months. I'm always completely delusional about how long this process takes.
MR: [laughs] How long did this one take?
MR: Which is reasonable, that's about the amount of time many serious artists put into their projects.
HS: I guess so. I would like to try and get it to be a shorter period of time.
MR: You had a video for "99" that Rolling Stone premiered. What's the story behind it?
HS: My manager hooked me up with a man named George Salisbury, who does all the music videos and album covers for The Flaming Lips. I didn't know...I still don't know The Flaming Lips; I've never met them, but I was a fan and I liked his work for the Lips and other videos he's made. I looked at his site and I just thought it would be interesting. They all lived in the Oklahoma City area where I had never been, so I just thought it might be fun, like a little adventure, to go to Oklahoma to meet those guys, make a couple of videos down there, and check out their scene.
MR: Let's get to a couple of the songs, like the title track, "Division Street."
HS: Sometimes, I write a song and I'm thinking about myself in a certain period of time, and I write about it in second person or I write it out like I'm sketching a character. I remove it from myself but I really have my own experience in mind. That was a song like that, but that's probably one of the only ones. I was thinking about New York, about myself in another period in the nineties when I lived in New York on the Lower East Side. Actually, I thought about New York a lot on this record, where I haven't lived in ten years, but it's where I grew up. I thought about the New York that I grew up in and that I lived in my twenties and about the records that either were made there or that I associated with living there.
MR: How about "Dixie Cleopatra?"
HS: There is a friend of mine who's actually named Dixie Cleopatra. We were never lovers or anything as the song might imply, but something about her name... I'm very close with her and her whole family, so in a way, I wanted to kind of give a shoutout to them. But in another way, I thought that her name--"Dixie Cleopatra"--sounded like a great Warhol superstar type of name, which put me in the frame of mind of a Lou Reed song or something. I like names like that, or even "Bonnie Brae." There was a joke on that that reminded me of a made-up punk name that one take. I kept thinking about characters' names that reminded me of Warhol superstars and punk rock aliases.
MR: Nice, and Bonnie Brae is, of course, a girl who looks like Patti Smith.
HS: Correct, yeah. And Bonnie Brae is a street here in Los Angeles.
MR: And yet another character is "Chinese Jade."
HS: Well, that was actually written about a specific person and a specific romance. That was actually very literal. It was a real depiction of a relationship that turned into a friendship. Most songs are more like composites. Even "Dixie Cleopatra" has bits in it about different people, and even my mom makes an appearance in my own brain. One would never know. You draw from a lot of different people and experiences when you're writing a song. You take lines from all sorts of different notes and chapters in your life. I rarely write a song that's just literally like, "I'm going to write a song about you." I've done it a couple of times, usually not, but that actually is one.
MR: Before I ask you about "Just Like St. Teresa," are there any Seven songs on here?
HS: Seven as in Seven McDonald?
HS: No, but that song on my last album, "Berkeley Girl," was.
MR: Right, I remember that from our last interview, that's why I brought it up.
HS: But no, although there might be a couple lines inspired by her throughout the album. Different people who are close to me always seem to make an appearance. "Just Like St. Teresa" seems to me to be the most interesting song in the bunch, at least lyrically.
MR: I think it's my favorite song on the album.
HS: Really? Oh, good. I like it a lot too, but whenever I do an acoustic song or I finger-pick an acoustic guitar, some people just say something snide about my dad or something, so I figure maybe I should just stop doing that from now on.
MR: No, don't even think about it! [laughs] In my case, it's totally flattering and wanting to acknowledge that I think it's cool.
HS: Yeah, I always think that I should "represent" a little bit, but maybe I shouldn't because the truth is that I feel like the world doesn't really like story of someone who's a second-generation singer-songwriter. I don't know, they just don't like it.
MR: Or maybe they don't know how to digest the concept and get over themselves.
HS: I just feel there's kind of an insurmountable prejudice in a way. I don't know...they don't like the story, as opposed to in Hollywood where they like that story better; if you're an actor or something, they like that. They don't mind if Kate Hudson is the daughter of Goldie Hawn. They like it, you know?
MR: That's a very, very good point. I never made the comparison, but you're spot on.
HS: I've thought a lot about it, and I think it's because the world of rock 'n' roll is very much invested in the mythology of the working class hero, even if it's totally bulls**t. They just like that story.
MR: I think you just presented it in the best way I've ever heard it put, thank you. Harper, you began the last album with the gospel-ish "All To God," and this album includes "Just Like St. Teresa," the song we spoke about earlier. Do religious icons interest you?
HS: I wouldn't say I have a deep knowledge of it. I'm attracted to the imagery and to the words, and I'm attracted to the symbolism. I like it in song. I think it opens up doors to discuss other things. You see it in lots of different songwriters' work. Of course, I'm always looking at all sorts of things to draw from when I'm trying to go through the painstaking, often agonizing ordeal of crafting some kind of lyric. I wrote most of this album in the library.
MR: Beautiful. Which one?
HS: Different ones in Los Angeles. A good thing about being in the library is you're trying to disconnect from your phone and the internet and be in a quiet place where other people are working. You also have all sorts of reference books and resources, so you can kind of follow your own trajectory in an interesting way, and sometimes pull lines, pull ideas... So I would easily be pulling from the lives of saints and different iconic or mythological figures. When I think about that as an approach to songwriting, I think of Bob Dylan because he would do that all the time, but so do lots of people.
MR: Another highlight for me on Division Street is the very positive song, "Breathe Out Love."
HS: That was another song that had to do with spirituality. That was a mantra that comes from the Tonglen meditation practice, which is not my own, and I'm not really familiar with it; Seven McDonald was the one who was talking to me about that. That was just a mantra: "Inhale suffering, exhale love." I just turned it to "Breathe out" because that sang better. Then I thought, "Mantras make for pretty good choruses."
MR: I think choruses strive to be mantras.
MR: You close the album with "Leaves Of Golden Brown," which seems a little like "Berkeley Girl" as far as closure, the way you're ending the album. Perhaps that wasn't the intention, but it feels a little bit like...
MR: Oh, okay. [laughs] Whew!
HS: Does it feel kind of folk-rock or something?
MR: Not folk-rock, no. To me, it just thematically seemed like it could be the same person you're singing this song to.
HS: That really was a work of fiction. I'm really not addressing specific people most of the time.
MR: Right, like you said earlier. With this one also, the concept of "leaves of golden brown" references the fall, a change of season of season of sorts, a change of life, maybe the move into something more serious after the fun of summer. Was there any of that going through your head?
HS: Oh that's good, that works. [laughs] If there's some kind of metaphorical attachment that you can get that level of meaning out of a lyric and it's in there and it seems to work as a song, you just get another level of meaning. That one certainly works.
MR: Thanks. Also, with respect to the earlier concept, I thought it was about acceptance, letting things be at ease, especially with the line, "Come on over, throw a jacket over your shoulder, dream a while, what more can I say?"
HS: Yeah, although to me it seemed that this character was sort of pining for this unavailable
person.
MR: [laughs] See? I'm totally wrong. Love it.
HS: No, I like that somebody else thinks something else. I guess that's the beautiful thing about lyrics, that people can interpret it however they want, right?
MR: Well, yeah, and I guess. Harper, what advice do you have for new artists?
HS: Oh, gee. Well, I don't want to get too dreary... It depends, are you asking me to give advice to someone who wants to be an artist or just somebody who has decided to make money out of the marketplace?
MR: [laughs] Advice for people who want to be artists.
HS: I thought Patti Smith's book was sort of fantastic about her trajectory of how she became an artist. Did you read that?
HS: Just Kids. That would be something that a young person should read because it was so interesting. I felt like she really let people into her process and also her influences, you know? All the French symbolist poets she admired and the different kinds of painters and poets and the whole world of creativity and books and her working in a bookshop... That was sort of a fascinating glimpse of her trajectory to become an artist I thought. Yeah, I don't know, maybe my advice would be, "Go read Just Kids by Patti Smith."
MR: Sounds good. They really should read that book. I hear you're going to be on tour with Polyphonic Spree.
HS: That's right, yeah. That's going to be fun.
MR: Where's it taking you? Do you know?
HS: It's just an east coast tour, so from Columbus, Ohio all the way to New York.
MR: Are you going to have every single one of them--I think it's 150--on stage with you during one of your songs?
HS: I don't know. I'm trying to figure out what kind of band I'm going to assemble to bring out. I'm thinking I might bring out a larger band with me because I have a good platform to try out something more ambitious since I'm touring with the Polyphonic Spree.
MR: Yeah, and you've got your electric guitar this time.
HS: Yeah, I've got an electric guitar. I pretty much lost my whole band that I had assembled, though. I lost them all to bigger acts for the summer. That's what I've got planned at the moment.
MR: And what about that next album? You're going to be jumping into the studio like right after that to start recording the next one, right?
HS: Well it depends on how much touring opportunities I get. It depends on how long I'll be promoting this one. I don't have an idea of any material or what kind of team I'm going to work with on the next one, but I'm starting to think about it.
MR: Will there be any cool side projects?
HS: I don't have any, no. I hope so. If something cool comes up I might do a side project. I just get tired. To go out and be me all the time seems exhausting.
MR: [laughs] On a personal level, what else are you involved in at the moment?
HS: I've got some other things that I'm trying to do. I probably shouldn't talk about it, but I am trying to develop a television show at the moment. I can't say too much about it to the press at this point, but I feel very hopeful about it. It feels like it's moving like it might get made.
MR: Harper, good luck with that, I really wish you all the best with it and everything.
Transcribed by Galen Hawthorne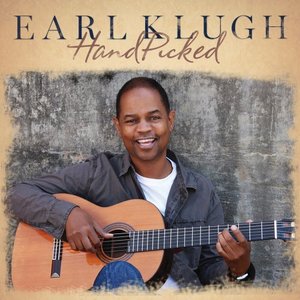 A Conversation with Earl Klugh
Mike Ragogna: Earl, thank you very much for the time that you're taking for this interview.
Earl Klugh: Oh yeah, this is great. I remember speaking with you some time ago.
MR: Yep, I remember, it was for your collection. Anyway, let's just jump into your new album, HandPicked. How did you handpick these tracks?
EK: [laughs] I tell you what, I've been making CDs and records for so long that it was just a little bit of a natural evolution. I had done a couple of solo albums over the years and there's quite a span between all of them, but I really wanted to do something that would be a little bigger than just a solo album. I came up with the idea of contacting some of my favorite players and trying to put a series of duets together. I got pretty lucky, I think. It ended up being a really good mixture of eclectic things. We have Vince Gill, who is on one of the tracks, "All I Have To Do Is Dream" and we have Bill Frisell, and we did a duet of "Blue Moon." That rendition kind of sounds like a fifties speakeasy or something.
MR: It's got that slight, sultry swing going.
EK: Yeah. So that's all good, and over the last couple of years, I made a new friend, Jake Shimabukuro, I'm sure you know who he is. He plays the ukulele and is just an incredible musician. This was a more eclectic album, not like a top ten album.
MR: Earl, HandPicked seems like a tribute to an era.
MR: This album is like a musical photo album. What were some of your influences from that time?
EK: It started with Chet Atkins. When I'm thinking about my guitar records, there were a lot of things early in my life that made an impact on me. As I progressed and started becoming a better and better player, I started finding my own favorites, like we all do. Looking back over some of the stuff, it's very much a small portrait of what I like and songs that made an impression on me as a young child, then moving ahead with my relationship with Chet Atkins. This takes me back to really early times and it was a lot of fun to look at these pieces and not only think of the impact on me, but also to look over a thirty-something year or more career. So this, I thought, was a really good recording because I thought all of the music was great and I think it really fits an era...a couple of eras, actually.
MR: Yeah. The puzzle pieces that fit together best for me are "Alfie," "Cast Your Fate To The Wind," "Going Out Of My Head," "'Round Midnight,"... This isn't your first solo album where you're playing guitar against a very stripped down production, but you approached it differently than your other solo work. What was your mission when you recorded this?
EK: Real emphasis on the guitar, just guitars. So it worked out very, very well. I'd been kind of looking to do another solo album. During the course of things, one of the first things that happened was when I met Jake, we were doing a boat cruise together. We were playing on the boat and we got the idea of maybe putting some music together. That stuck, so we'd go back to the rooms and practice and play songs together and struck up a really good friendship. That kind of sparked my imagination. I was hoping that maybe I could do another solo record but with some guest stars. It worked out well for me because a lot of these songs I intended to record and never did. So this kind of brings it all full-circle now. I just really think that the whole thing of the fifties and the sixties classics, and then you move on into the seventies and eighties songs, it's a good little musical journey, and it's a total guitar album, which I really like. I think this is one of my better offerings.
MR: By the way, if Don Felder, Glenn Frey and Don Henley ever heard your version of their "Hotel California," I think that they might rethink their own version.
EK: [laughs] Yeah, that was fun, I'm telling you!
MR: Let's talk about your version of Vince Guaraldi's "Cast Your Fate To The Wind." Guaraldi is somebody who became an icon of his era for his very recognizable cocktail style, along with Miles Davis, Dave Brubeck, and the rest for their approaches. Who do you think are some of the "new" or future iconic jazz artists of today?
EK: Well, Jake definitely falls in that category for me. He's willing to take on all comers. He's just an amazing musician, just a lot of fun to be around, and he's always looking for the next thing, and that appeals to me a lot with my career as well. He's the kind of person who's not going to turn down any takes; he's very solid in what he does. He's just a great guy and he's going to have one heck of a career ahead of him, that's for sure.
MR: It seems like on of today's jazz icons would be, let's see...you! Among others, of course...
EK: Oh, okay. [laughs] That's awfully nice.
MR: But it's awfully true. And as a mentor, aren't you looking at how you're creating music and how you're passing it on at this point?
EK: Yes. Absolutely. The student becomes the teacher, you know?
MR: Yeah. Tony Bennett had an interesting take on mentoring. He continues to give a lot of kudos to Frank Sinatra for being his mentor, but he also felt like he was eternally a student. I imagine you do too.
EK: Well, yeah, I am definitely eternally a student. I'm always trying to figure out something new, write a new song or get together with different groups. It's really a lot of fun. It's what really makes stuff work. So many things can happen if you just open yourself up to some different types of things. Once I did the duet with Vince Gill, we became pretty good friends over the last few weeks. I went to Nashville and he has this incredible band called The Time Jumpers. There are probably fifteen or sixteen people on the stage playing and doing all of this fifties rock and country all mixed together from that era. Very authentic stuff. It's just such fun. That's what I really enjoy, getting to know something that hopefully I can wing my way through.
MR: [laughs] Here's something for you...what's your advice for new artists?
EK: I tell you what. I think that things are really looking up from my perspective as far as music. You have all types of great jazz artists now, you have really great country music, there's always Broadway and all of that stuff. I try to pull from all of those sorts of places. When I was younger, I had a cousin who would go to see Broadway plays years ago and she would bring back albums for me to listen to and that's how I got interested in things like West Side Story and that type of stuff. You've got to keep trying to pull something out of your hat. [laughs]
MR: Earl, you "hand picked" this track list. Got a specific story or little memory attached to any of these songs that might be a fun anecdote?
EK: The ones that I really picked up are the ones from the sixties, like "More And More Amor." That's the Herb Alpert one. It's got such a great melody. That shaped a lot about the direction I was going in. It was kind of pop music, but the songs are very sophisticated. I have always liked that. I was doing all of my recording in Herb Alpert's studio back in 1980 and I'd actually just moved to California for a couple of years and I still had my home, but I was in California eight months out of the year for a couple of years and this was great. I actually had a chance to spend time with him in the studio. I've had an awful lot of really great things happen over the course of my career. I'm kind of laid back now, but I was pretty aggressive sometimes when I was trying to get somebody to listen to one of my songs. Not bad aggressive, but you've got to make yourself noticed.
MR: Speaking of getting noticed, you'll be touring to support this album, right?
MR: And that includes the Smooth Jazz Cruise '13?
EK: You know, I think so. I'm bad on most things but I'm pretty sure it is because I have a cruise coming up, so that'll be good.
MR: Also I want to throw out there that we're all anxiously waiting for that next collaboration with Bob James.
EK: [laughs] Okay. Bob and I have done a lot of stuff. Right after the first of the year, we were in Indonesia together, but it didn't work out the way that a lot of people would have wanted because Bob was there with his band and I was there just for an event. But we still had a lot of fun sitting in on each other's shows and everything.
MR: All right, I think I will bore you no more, but I've been asking another obnoxious question lately and I think I'm going to annoy you with it. What is something about Earl Klugh that we don't know?
EK: Okay. From this I guess you could take away that I'm pretty much an analog man in a digital world. I'm still old school. I cling to that. I would have tubes. I wouldn't have digital stuff.
MR: And that's how you recorded this last album, isn't it?
MR: Nice. You were painstakingly trying to get the best sounds during the process, I imagine.
EK: Yes, absolutely. I tell you what, everything has gotten so much better, it's more of a relief. It's like guitar strings. Classical strings. For years, there was nothing to stop the squeakiness of the strings and it just sat there for years like that and you would cringe when you would play softly because you're hearing these squeaks. But the strings have almost become a non-problem because the companies have done wonders with everything now, and you can play and move your hands across the strings and you're not carrying what sounds like somebody zipping up a jacket. That's how it sounds to me, and it always makes you kind of have to pull back from playing full out, but so many things have happened now to make it so much better that it's really great. That's my one thing that I'm extremely happy about and it's only occurred over the last couple of years, no squeak in a nylon string.
MR: How do you feel about the state of jazz?
EK: I think it's doing just fine. There are an awful lot of things going on and I try to keep up with everything that's coming out. There are a lot of really great things that are coming on in jazz and music, all at the same time. I think that we're in a pretty good era right now. Nice, melodic music, exciting ways to go about putting a group together.... Everything goes now. It's not like you're in a box because of this or this or this. Everybody's having a lot of success with really playing the music that they want to play as opposed to record companies and people who tell you what to do. I don't see very much of that at all anymore. It seems like when I get together with the record companies. Now there's never a thing of, "You shouldn't do this," or "You shouldn't do that." It's very open and I hope it stays that way because that's when music is at its best.
MR: Very nice. I loved this interview, thank you very much as always, Earl.
Transcribed by Galen Hawthorne
Popular in the Community