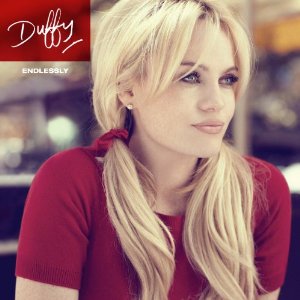 A Conversation with Duffy
Mike Ragogna: Hello, Duffy. How are you?
Duffy: Good, thank you. And how are you? And where are you?
MR: I'm well, thank you. I'm in Fairfield, Iowa, at Solar-Powered KRUU-FM, which is the only one in the Midwest. I'm also going to be using this as a piece in The Huffington Post, so you get a double dip, Duffy!
D: Nice, I love it. You are covering a lot of ground here.
MR: (laughs) I have been so looking forward to interviewing you because I'm a huge fan of Rockferry. It was one of my favorite albums the year it came out.
D: Wow, thank you. That is so sweet of you to say.
MR: It was beautiful. Now, I was lucky enough to be friends with Ellie Greenwich before she passed away, so I love the whole Brill Building style of writing. When your album came out, it was, in some respects, "retro," but with a breath of fresh air.
D: Thank you. I was definitely aware during the introduction phase of my life, if you like, that I stood for something else. I wasn't fitting into the more cockney British movement. I was called "classic." I don't know really what that means, so thank you for saying that.
MR: It's just a wonderful respect and nod to great, classic songwriting.
D: Have you looked at the new album?
MR: Yes, of course, let's get into right now. So, "Well, Well, Well" is your latest hit from your new album, Endlessly?
D: For me, it's a reintroduction to let people know the flavor of the album. There is a little bit of shock value, I think, to that song in the sense that it is a little bit different--it's more rhythm section based. But I made a record that way so I have to think how do I let people know that I am back without fooling them that this is Rockferry "part two." So, I had to be brave, I think.
MR: Now, you're Welch-born.
D: Yes, I am, born and raised.
MR: But your records are not particularly bound by any national sound. To me, they sound like really good classic pop, even Brill Building-ish.
D: Oh God, you are so kind to me.
MR: (laughs) Let's dig into this album some more. You co-worked on this project with Albert Hammond?
MR: And he's the writer of the megahits "When I Need You," "The Air That I Breathe," "It Never Rains in Southern California," all that.
MR: Let's discuss the title track, "Endlessly." I loved the old scratchy track you used as a bed to simulate old records.
D: "Endlessly," I think, sets the tone for the entire record. There is a lot of emotion. So, for me, it's a song that I think also introduces a different side of this record. It isn't over-produced as well.
D: I don't know if that makes sense to you or that's what you hear. But that is kind of the sense of that song.
MR: No, I'm with you. Its approach--using acoustic guitar as opposed to a big rhythm section--is pretty personal and basic.
D: Yeah. Actually, I can tell you a secret....it's the acoustic demo, I simply recorded that on an iPod. The take that we used on the record is what came from Albert's living room recorded on the iPod. That's me and him on vocal and guitar.
MR: One of them is your contribution to the War Child Heroes: Volume 1 compilation, "Live And Let Die."
MR: Paul McCartney himself has said you did a great job on it.
D: Yes, Actually, there is a photograph of him and I bumping into each other at the Grammys, and he came over to me in front of Katy Perry, Taylor Swift, and Miley Cyrus and he was like, "Yo kid, you did a really great job on "Live and Let Die.'"
MR: You must be so thrilled to have experienced that. And to have a photograph to remind you!
D: Yeah. There was like this moment between me and Sir Paul McCartney.
MR: There is a song on the album, a ballad which just kills me, "Don't Forsake Me." I love the lyrics, "I am sick of drying everybody else's tears with nobody to dry mine." Doesn't it always seem to be that way?
D: For me, that song, in many ways...I know I am still young, but it was kind of overdue. I needed to say that, to be honest about a few emotions, a few subjects that have continuously followed me throughout my life. It's been funny. I feel like people assume that when you are a star, that you're strong, but I do need people there for me, you know?
MR: Yeah. It's "beautiful person" syndrome. Nobody hits on the beautiful person because they assume that that beautiful person has a beautiful boyfriend, girlfriend, entourage...
D: Ya think? I am going to use that.
MR: (laughs) Duffy, it is such a pleasure to talk to you. You are on a new label with Endlessly, right?
D: I am working under new management with new collaborations, so yes. It's a very different chapter in my life.
MR: What is the most exciting thing that has happened over the last few years around your career or your personal life?
D: I am going to tell you something really random. I did a twirl on the red carpet about four days ago in the UK. They asked me to twirl and I was so worried that they would see a bit of my bum. I thought, "Oh my gosh, did they see up my skirt?" So, I am really glad that I didn't incriminate myself on the red carpet four days ago! Actually, there were some quite nice photos and, in that, I felt was lucky. I think people don't realize that you can make mistakes and everything happens so fast like, "Oh my god, I did a twirl, what if everyone saw up my skirt?" So, no worries there.
D: But if I am being really serious and honest with you, other than meeting Albert, the most important thing was meeting a young man that I am in love with. So, I feel as though my heart is a little bigger, warmer and stronger then it was when I was first introduced to you.
MR: Very sweet, Duffy. Of course everybody knows your singles "Mercy," "Warwick Avenue," "Stepping Stone," and now, "Well, Well, Well." There is another amazing song on Endlessly, "Keeping My Baby," which, I imagine, is going to get some comparisons to Madonna's "Papa Don't Preach," although it really isn't topically exactly the same. But tell me, what is really going on in the song?
D: To me, there are a few things from my past that maybe I haven't been honest with my own friends and family about. This is what I think is very difficult as an artist, is when you make a record, you can't become hyper-aware of what people think or what you disclose about your life or your past. I do know that this song is a particularly sensitive subject, so when people hear it, I hope that people appreciate that I was dancing through the bad times.
MR: Absolutely. It's probably my favorite track on the record in addition to "Don't Forsake Me."
D: Wow. Cool. Isn't it amazing? I get so many different responses from people, so I can form a picture in my mind of who you are by the songs in which you turn to. It tells me a lot about you.
MR: Oh, thank you! I shouldn't be revealing anymore then.
D: Yes, because then I would be like a shrink psychoanalyzing you.
MR: Well, Duffy, you know if you've got the time...
D: Don't worry. I'll set up a network. I can get you an 800 number or something. (laughs)
MR: Do you have any advice for new artists?
D: I have to be honest. I am not really down with those sorts of things, you know? I think that kind of works with journalists and if I had some mates who were in a band, some buddies who are coming out I would tell you about. But I am excited to see Adele return, and with the way she made a new record and the sounds with which she surrounds herself with. Adele is a great girl, and she won some Grammys here in America. So, I am going to be watching out for my soul sister.
MR: Pretend I am just picking up a guitar today, what advice would you have for me?
D: Do you want me to be Simon Cowell?
D: I would say to you surround yourself with the music that you love. If it's Depeche Mode, absorb it and enjoy it and narrow down what it is you love about music. What music connects with you so you start to form your identity. You start to form your references and start to understand where you position yourself in this big vast wide world. And then I would tell you only to focus on quality. Don't think about fame, don't think about songwriting, don't think about who you are and who you're not. Just be absolutely focused on quality and making sure it's the best. Keep pushing yourself until you honestly feel you can do nothing to improve it. And also honesty as well. There are an awful lot of people who aren't honest with themselves, who try and convince themselves that they can fulfill a pipe dream that just isn't realistic.
People try to achieve jobs that just aren't for them. Don't get me wrong, I absolutely love Formula One racing, but I could never be a Formula One racecar driver, you know? I just simply am dangerous behind the wheel. Are you kidding yourself or is this really real. Is this your life path? Is this the only thing you feel you are here to do? Or are you escaping from reality yourself. It's very difficult. These are the only things that I can say from personal experience.
MR: Very nice and very smart and wise. In some respects, you're considered a new artist because this is only your second album.
D: Yes, this really is the official debut. Before it was an introduction. Now, I am letting you know who I really am.
MR: Very nice. Thank you, Duffy. And ever since I saw you on Saturday Night Live, I have been in love, so there you go.
D: Thank you. And actually that was the TV show that Albert Hammond saw me on. So, he also saw me on that show and fell in love with me and then we became songwriting partners. That was a very poignant show for me, it seems.
MR: Nice. How much is Lorne Michaels making from the whole thing?
D: Uh, we are still in discussions.
Tracks:
1. My Boy
2. Too Hurt To Dance
3. Keeping My Baby
4. Well, Well, Well
5. Don't Forsake Me
6. Endlessly
7. Breath Away
8. Lovestruck
9. Girl
10. Hard For The Heart
(transcribed by Erika Richards)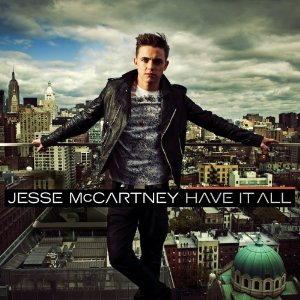 A Conversation with Jesse McCartney
Mike Ragogna: So let's talk about your new album Have It All. Did you really get it all for this record?
Jesse McCartney: I did, I got it all and then some. I'm really excited for the fans to hear this one. It's my fourth studio album, I'm really looking forward to it. I think it's the next step, the next chapter.
MR: Have It All has all the Jesse McCartney trademarks on it, but it also seems like you stepped out a little bit, and there's lots of growth from your last album. For instance, you co-wrote a lot of the songs on this album.
JM: Yes I did. Ya know, it's a very fair statement to say that there is growth. I mean, that's a natural progression that's naturally going to happen when you start out as a sixteen-year-old in this industry debuting your first album, and I'm gonna be twenty-four early next year. I've come a long way, and I think the fans certainly will hear it, and the music critics will hear it. It's the next step, it's my fourth chapter--the life of a 23-year-old male, sort of maybe a little bit sensationalized in the sense that I've lived a pretty crazy life and there's a lot to talk about.
MR: You have some guests on Have It All, can you go into who palled around with you on this album?
JM: People always say, "Who did you collaborate with?" and they always think that necessarily means a singer or a rapper, which I did a little bit of that as well. But I worked with some amazing producers who are also artists, people like Sean Garrett and Kevin Rudolph who had the biggest song of 2009 with "Let It Rock," and he produced a couple of records. And people don't really know how amazing Kevin is, he's just an unbelievably talented producer as well as artist. He sort of helped crystallize my goal for this album. I did do one collaboration, I did a record with Tyga...he is one of the new faces of Young Money, he's an incredible rapper-- I believe he's like twenty, he's younger than me. He and I did a record with Sean Garrett and it's called "I Don't Normally Do This." It's definitely one of the songs on the album where I took a left turn where people are going to be like, "Is that Jesse?" It's definitely the next step for me where it's more in the rhythmic R&B land. With the help of Tyga and Sean we were able to do that.
MR: Do you identify with R&B?
JM: Absolutely, I grew up listening to soul music. People like Stevie, Aretha, Ray Charles, Michael and Prince. My parents' record collection was all I had when I was a little kid. If it wasn't that, it was something else in their collection. I remember when I was four years old, one of the first records I ever pulled out was Elvis Presley. I remember thinking, "I want to be that guy." He was one of the only white guys that could be soulful, in my opinion. I was like, "Yeah, that's exactly what I wanna do," so that was sort of how it all started. My parents were both very musically inclined, they were both songwriters and musicians, so we grew up in the house singing music together, and R&B had a huge strong arm in the foundation of my career. Yeah, that's why I wanted to make an album to represent my youth.
MR: When you were a kid, you also were part of the pop group Dream Street.
JM: Dream Street was my first experience as a signed artist, I was twelve when I first joined this boy band. These guys were putting this together, and we first signed with Jason Solam who was, at the time, the president of Lava, which was a branch of Atlantic. I was so young that I hardly remember. We were with Atlantic Records for a couple of years and it was great, it was my first time getting a chance to experience what it was like to be on the road. We went on tour with Britney (Spears), it was my first dose of "stardom." It was so early on, I was so green that I wasn't really able to take it all in. It only lasted a few years and we broke up...I was only fourteen or fifteen. That was right around the time I branched off and did the solo thing.
MR: Then in 2004, you have the Beautiful Soul album.
JM: Yeah, it was a couple of years in the making. I got into the studio and had a few records that had been submitted to me that I hadn't written because I wasn't really writing at the point. Then, I just sort of recorded, I got in the studio with who is now my current manager, Sherry Kondor, and, at the time, my mom as well. They were very supportive, they pumped (in) a lot of their own money, and I pumped a lot of my own money into making this little EP that Jay Landers, who was originally at Disney, heard and said, "Who is this kid? I want him!" They flew me out to LA and the rest was history. I signed a deal within the next couple weeks of him hearing the record and that was it.
MR: Beautiful Soul was a #15 album, but the song "Beautiful Soul" was a top ten single.
JM: I think, on radio, it was #3 or #4. But yeah, it was certainly a monster record for my career. It launched me into a whole other stratosphere.
MR: And you had "Leavin'" which charted even higher, hitting #2. Then you had "How Do You Sleep" with Ludacris, another hit record that went to #15.
JM: Yeah, I've been very fortunate. I've had a bunch of great records and I've been able to travel the world with them. It seems to happen at the right time. I've been really blessed.
MR: One of my favorite songs on this record is "Mrs. Mistake" that you wrote with Dr. Luke.
JM: Yeah, I appreciate that it's one of my favorite songs as well.
MR: When you recorded your new album, who called the shots?
JM: Starting with the last album, when I took the reins creatively, and was able to guide my writers and producers in the right direction. At the end of the day, I have to be the one performing this music and living with it for the rest of my life. So, who better to make the final call than myself.
MR: It seems like your career has been tied into Disney and Hollywood Records, which is their affiliate.
JM: It is their affiliate in that Disney is the owner of Hollywood Buena Vista. That's actually a common misconception, I've never been on any Disney show or any Disney-affiliated program other than maybe guest appearing on Hannah Montana when I was sixteen. I am signed to Hollywood, and they've been amazing to me and they are run by Disney. I think with my records, I can assure you that this next album I wouldn't buy for your 7-year-old daughter. It's not a Disney record.
MR: How do you approach recording your albums?
JM: There's definitely the records that are little more light-hearted and a little more radio friendly, and then there are the songs that you definitely know are going to be the meat of the record, like "Mrs. Mistake." There's a song on the record called "Seasons" which is how I end the record. I mean, I wrote close to 50 songs in the last year for this album in particular. It's really hard. You want to be able to trim the fat and bring it down to an eleven-song album and get to the point. You have to have a few of those songs be a little more light-hearted, fun, and easy on the ears. A song like "Shake," for instance, is a little more like my last album and has a little bit of that lighthearted, rhythmic swagger to the track and the vocals, and doesn't really dive in deep like the rest of the album. When people really buy the record and they really get into the heart of it, they're gonna heart it. Thematically, it sort of represents what I'm going through, being in and out of relationships and understanding what a relationship is and not knowing what to do with it. That's what made up this record.
MR: It seems like you guys had a good time with "Shake"'s production.
JM: That was a fun record, it was really fun to record. We were going through the iPhone rings trying to find out the best ring, and it turned out it was the traditional iPhone ring. That was a great record and fun to record.
MR: When you tour in support of your new album, will you perform any of those 50 songs that didn't make Have It All?
JM: Yeah absolutely, it makes for great extra material to perform live. Also, it's material that I want to just give to the fans and not necessarily make them go out and buy it. In this day and age, I think that's important. There are a lot of songs that I don't want anyone to hear--I'm a human like anyone else, some are just not as good as the rest. I think, certainly, I'm going to whip out a couple of the records that weren't necessarily on the record and perform them live.
MR: After all of your years of recording and touring, you're basically a veteran at the ripe old age of 23. What's your advice for new artists?
JM: It's a good question. I think that there are a lot more ways into the industry. You look at somebody like Justin Bieber as a template, there are the amount of outlets that kids have with YouTube and Twitter and Facebook to be discovered. The only thing I can say is to make yourself viral, really put yourself out there. Just recently, I discovered somebody online, and I'm talking to my people about this girl, and I'm like, "Hey, this is someone that's really talented." We are talking about maybe signing her. As long as you are out there and you have face time with people, I think you have a great shot, especially in this day and age where you don't have to walk into a building and audition for somebody. I think, also, a lot of hard work, putting time in, and really working your tail off.
MR: Okay, onto your acting career. I'll just say it, I think you were great in the TV series Greek.
JM: That was a lot of fun. It was a special cast, you could tell there were a lot of people on that show that you know are going to go on to be big stars and huge comedians. It was really well written, it was kind of racy for ABC Family at the time. It was one of those shows that was pushing the envelope. I only did six or seven episodes, but I had a great time. I instantly became a part of the Greek family. It's sad to see that the show is going off the air. They had a nice long run, it was fun to be a part of that cast.
MR: Yeah, I was going to ask whatever happened to Andy?
JM: Andy went away and we never brought him back.
MR: Sad, really. And it's especially sad to hear the Greek was canceled. Anyway, a certain 13-year-old Gareth West wants to know about your role as the voice of Robin in Young Justice. By the way, what a great job they've done with the pilot. It looks like you're a part of something that's going to be huge.
JM: I totally agree with you. They've done an amazing job, the animators killed it, and I feel like I'm a part of something that's really special. I can't even tell you how much of a dream job that is. That's one of the most exciting gigs I've had up to now. I grew up as a huge comic fan and a huge Batman & Robin fan. I watched all the TV shows, went to all the movies--I even had the lunch box, man, I was in! When they called me to come read for the voice, they were a little uncertain because I have a relatively (normal) speaking voice, and this guy is like this pre-pubescent cocky teen. I went in there and pitched up my voice as high as I could, I wore the tightest pants I could, and went in there and got behind the mic and they said they wanted me to be Robin. And I'm working with some of the most legendary voiceover recording artists in the game, and I'm the youngest guy in the room. It's such a special gig...I just saw the first episode a couple nights ago when it premiered and it's looking good.
MR: It's an excellent show, man, good on ya! As you can tell, I'm also of the comic book nerd lineage, I think I know what I'm talking about when it comes to these shows. I'm a DC Universe fanboy and so is the kid I mentioned, and we think your Robin is pitch perfect.
JM: Thanks man, yeah I worked on it. Just in the first season, there is a lot of growth with Robin. He starts off as the young cocky kid who doesn't really know what he's doing, and then, he is kind of forced to take on the roll of leader of this team. Then, you see he's becoming more of like a little Batman. There's room for a lot of growth with the character. It was so much fun. I can't wait to see it later in the season. I'm like a little kid all over again, but now, I'm a Superhero.
MR: You are! And if you're like me, you're never going to loose that, which is a good thing.
JM: Yeah, I know man, I'm sitting on the couch thinking, nobody talk to me, nobody call me, I disconnect the phone I'm super into it.
MR: Jesse. What's in the future?
JM: In the immediate future? I'm literally about to leave for my first show in Sacramento, and for most of December, I'm going to be touring doing jingle balls and jingle jams across the country. And then the album release is going to be the 28th of December, and then, I'm going to do a big tour in the Spring with we don't know who yet. Trying to find somebody to tour with in the Spring. Just trying to keep the momentum with this album.
MR: Good for you man. Thanks for giving us some time man.
JM: I'm a happy guy, thanks to all the fans for supporting me all these years.
Tracks:
1. Shake
2. One Night
3. The Writer
4. Club Hop
5. I Think She Likes Me
6. Tonight Is Your Night
7. I Don't Normally Do This - with Tyga
8. Undo
9. Have It All
10. Mrs. Mistake
11. Seasons (My Love Will Never Change)
(transcribed by Theo Shier)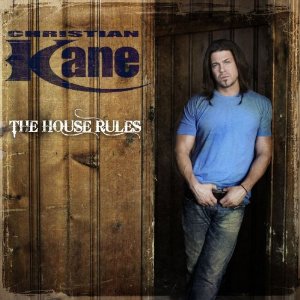 A Conversation with Christian Kane
Mike Ragogna: Hi Christian, how are you?
Christian Kane: Hey, thanks so much for having me.
MR: I appreciate your visiting. So, you recently released a new album, The House Rules.
CK: Yeah. We are really looking forward to it. It's been a long time. There are ten years of songs going on this one and a year and a half of being in the studio with the legendary Mr. Bob Ezrin who did Pink Floyd's The Wall, Kiss' Destroyer, Peter Gabriel...the list goes on and on. I am his first country album, so I'm really looking forward to it. A lot of hard work, blood, sweat, and tears went into this, and I owe it to everyone who has been a fan of ours for over ten years now. It's more of a gratitude thing that this is coming out. I am very happy.
MR: Very nice. Your first single, the title track, "The House Rules," is currently a hit on the country charts.
CK: We have had some good success. We charted last week and it's been unbelievable man. For a new artist to come out and have the fans and radio stations get behind it, we have been so fortunate. This business is a tough business, especially for a new artist. We are on cloud nine right now.
MR: You co-wrote most of the music on this one.
CK: I wrote 90% of that album so it's so much fun. There is a great nervousness if you can imagine what I am saying. It's not an anxious nervousness, its a great feeling of nervousness to get out there and your heart and your words, and people can hear them and you can't wait to see the response.
MR: What was the process like when you actually got down to recording the songs.
CK: We recorded some of these songs before. I was with another label at the time, and we actually rerecorded some of these songs. When Bob Ezrin and Jimmy Lee Sloas came in, they co-produced it, and it felt like home. It wasn't like what do we do here. Bob through in a lot of his technique and his genius. It was fun man. That's what music should be. Not saying that it wasn't before. But this was an absolute blast. We were all family and we were sitting around and coming up with ideas and hugging each other and arguing with each other and there were some punches thrown but we all still felt like a family. It was so much fun to sit down with these guys and listen to the final product.
MR: How did Bob Ezrin jump on board?
CK: I walked in and played some songs with a good buddy of mine, Michael Powers, who was working with The Zac Brown Band at the time. I had gotten released by my other label and drove right back into Nashville and walked into Michael Powers' office and said, "Dude, I am ready to go." He played some songs for Bob Ezrin, and Bob said, "I need to take this project." He is partners with this company with Keith Stegall who is responsible for Alan Jackson and others. He said, "Let me have this project." We do like to pour a little bit of gasoline on our country, this is not your Dad's country. This is your country. We like to have a little bit more fun on stage than normal. There is a stratocaster rather than a Telecaster on a lot of these songs. These are the songs I want to play. The Bigger Picture Group, who also has The Zac Brown Band, they allowed me to do that. They knew about the creativity that Zac Brown had, and they allowed me to come out and do that.
MR: The project also includes Jimmy Lee Sloas who worked with Garth Brooks, Keith Urban, Carrie Underwood...
CK: He's played on Rascal Flatts. He has done all of it, man. Bob Ezrin is the rock 'n' roll guy who actually knows so much more about country than I thought he would. He is just now moving to Nashville. Jimmy has a little bit of his rock 'n' roll in his country, so that's why it was such a good melting pot of all three of us together being creative. We came out with an album I am proud of. It doesn't matter who you are if you don't have the music, people just aren't going to play it.
MR: Right. You co-wrote "American Made."
CK: I did. My guitarist and I, Steve Carlson, were sitting around one day, and we were talking about all the girls we met in different cities and we said, "Oh, that has to be a song." Every single one of those cities...one of those guys knew a girl from there, so it's pretty much a true story.
MR: I'm confused. It's Kane vs. Christian Kane, right?
CK: It's Christian Kane. When we first started out, the band was called "Kane." We go by both. The album (goes by) "Christian Kane" as it's simpler that way, but we still close shows by, "We're Kane, goodnight." Steve Carlson, my guitarist and I started this thing over ten years ago.
MR: I think one of the album's best topical songs is "Something's Gotta Give."
CK: That is a big song for me. I wrote that song specifically about my Dad, the old man, growing up and working hard on the Odessa oil fields trying to put food on the table. He did really well in that job but, not a lot of people know this, but 15% of the nation's oil was in Odessa and it dried up in one day. That place became a ghost town. It was very unforgiving. West Texas is very unforgiving anyway, so when you run out of jobs, it's even worse. I wrote that for the old man.
My dad heard it for the first time in Nashville. I said I wrote this song about my Dad and man, he was not happy. He didn't like it. It's always tough to hear a song about you. But to this day, it's his most favorite song that I have ever written. That means a lot to me. It's going on the album. I did that for him and no one was going to tell me that that song was not going on that album.
MR: Nice. Christian, you have a lot of new fans from being on the show Leverage. It also stars Timothy Hutton, who is one of my favorite actors, oh by the way.
CK: And he's one of my best friends. He actually directed the video that is on CMT right now.
MR: Can you talk about the video?
CK: It's "The House Rules." Me and Tim talked about it in the trailer every day, we came up with an idea, and I came up with this idea of a steady cam shot that is never touched and Tim said, "What if we did it like this?" and the idea was ten times better because Tim brought it up. So, we did it. Jay Frank, one of the heads of CMT, loved it so we put it on.
MR: Many remember you, as I do, from watching the Angel series. I should have introduced you as Lindsay McDonald.
CK: Yeah, you could have. That was a great show for me man. David Boreanaz is, to this day, still one of my best friends. We were friends before we started. It's not often that someone gets paid quite a bit of money to try and go kill your best friend everyday.
MR: You guys seemed to be having a blast--the humor, the timing. And Joss Whedon, with the incredible universes he created, especially with Firefly, what fun pop culture contributions.
CK: Joss is a genius. Joss Wheden who created Buffy The Vampire Slayer, Angel, and all that...he is a genius. The great thing about that show is that there are no rules and you can do whatever you want. Not many shows can do that because they operate in the realm of reality or not. It's fun. People are turning into Vampires, there's magic. There is never going to be another Vampire show like that. I know people have come up with some pretty good ones, but that was the original.
MR: There are the Twilight movies, True Blood, and so much that's followed that don't seem to have the soul that Angel had.
CK: Was that a play on words because he was the Vampire with the soul.
MR: Oh, jeez. (laughs) Hey, let's talk about your great acting career some more. You were in EDTV.
CK: My first movie with Mathew McConaughey, that was so much fun. I got to work with Ron Howard. I was so nervous. That was my first film.
MR: You were Dale Robin in the movie Summer Catch.
CK: We were all so young. Freddie Prinze Jr., lovely Jessica Biel, my lovely friend Ms. Brittany Murphy...we later on did Just Married with Ashton Kutcher which was a big movie for me. I miss her everyday. I am so sad that she's gone.
MR: You were also Nick Taylor, Dawson's Creek.
CK: I loved working on it.
MR: And Brian in Friday Night Lights.
CK: I played my 5th grade coach at the time. I went to Odessa and I met those real boys. Peter Berg directed that, and he was nice enough to create that role for me. I am actually playing my 5th grade coach in Odessa, Texas.
MR: That's incredible. Let's talk about your music career in the group Kane. As Kane, you did double duty by appearing on the Angel soundtrack. What else did you musically appear on?
CK: I was in a movie with Angelina Jolie called Life Or Something Like It where I played her fiancé and I have a song in there. And if you're into Just Married, whenever I am hitting on Brittany Murphy and we are in Italy and Ashton goes to the American bar and is by the little blond girl, that's actually my song called "Crazy In Love" playing in the background. It's my voice and my song. I'm singing the song over the radio and I think that's very awkward to hear. Here I am hitting on his wife, and he's in a bar listening to my music.
MR: Nice. Can you give some advice to new artists coming on the scene right now?
CK: There is no right or wrong way to do it--well there is a wrong way. I can give you my two favorite quotes in life and maybe it might help somebody out. I get up everyday and work, regardless of if I have a job or not. I have a quote that I live by: "Ninety percent of life is showing up." That is Woody Allen from Annie Hall. My ass gets up off the couch, man, and that's just how it is, and you have to live that way. Another quote that I like to live by Bruce Lee's, "You win the fight by fighting." It doesn't necessarily have anything to do with throwing hands; you learn to do by doing. You can read books on stuff all day long, but until you get out there and just do it, if you want to start playing, and you want to make some music, then go out and play. Go find yourself a venue and play, even if it's in your home. Just play everyday. You win the fight by fighting.
MR: I would be remiss if I let you go before getting a good Timothy Hutton story.
CK: All stories I know about him I am not allowed to say. (laughs) Let's see.
MR: The reason why I am asking this is because I have been a Timothy Hutton fan since Ordinary People. He's worked on so many great moody movies, and his video for The Cars "Drive" is classic.
CK: Yes, absolutely man. He has done very well. Me and Tim are really close and most of the stories I have are very confidential. But I can say, you know, his ex-wife is Deborah Winger, and they have a son who is 21 years old, Noah Hutton, who actually cut the video. Tim and I go out and play poker most every night we are on the road, we have a couple of beers, and his son comes out every once in a while. Noah is a really good pool player; it's really strange though because the lighting of a pool table is very strange and when he would turn one way, he would be Timothy Hutton, then turn the opposite way, and he would be Deborah Winger. It was the weirdest thing I had ever seen because the kid kept changing from his mom to his dad. He is a really talented kid, he's directing, editing, and living in New York right now. That's one I can tell you without catching one to the jaw from Tim.
MR: (laughs) Thanks for letting me put you on the spot. Can you talk about the tour and what your plans are for the future?
CK: We go back to Leverage on February 28th. When the album came out, that was such a big day for me. People don't really understand, it was such a huge lift for me as so many doors have been shut in my face with the music. It's tough being an actor and then want to do country music. This is a big win for me, getting the music out there. We will be out on the road December, January and February, and then I go back March 1st to film four months of Leverage, its fourth season. Unbelievable. After that, we are in talks right now for us jumping on a major tour.
MR: Alright boss, I really enjoyed you coming and visiting with The Huffington Post and solar-powered KRUU-FM. I hope you visit with us again sometime.
CK: Dude you are very kind to have me and I really appreciate it.
MR: Anytime and all the best, Christian.
Tracks:
1. The House Rules
2. Something's Gotta Give
3. Thinking Of You
4. Whiskey In Mind
5. Let's Take A Drive
6. Callin' All Country Women
7. American Made
8. Let Me Go
9. Seven Days
10. Making Circles
11. Fast Car
(transcribed by Erika Richards)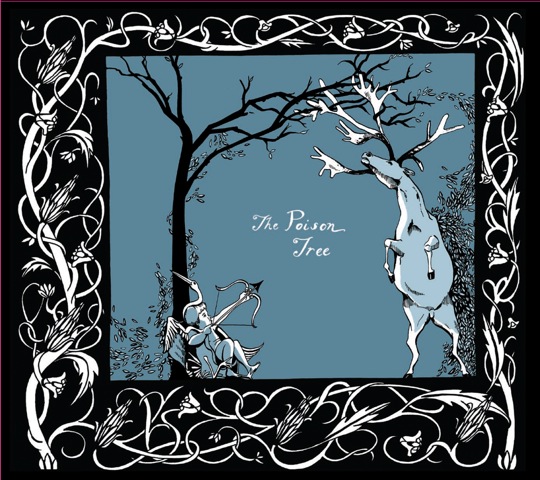 The Poison Tree is the new project by The King of France frontman Steve Salett. This self-titled debut is out in March of 2011 and will be released via embarque. The Poison Tree's songs were developed with the help of a rotating cast of collaborators culled from the Elephant 6 styled Saltlands music collective Salett co-founded, including musicians Thomas Bartlett (Doveman) and Dawn Landes. Here are two streamers from the band, so you might say, pick your poison.
Popular in the Community