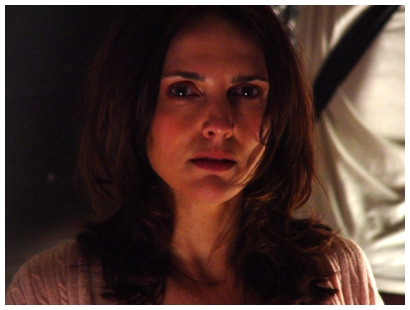 It's not easy playing the ingénue in the psycho-sexual farrago that is Clive Barker's Hellraiser -- one has to maintain one's humanity while being pursued by your demonic, hell-bent-for-incest uncle (masquerading as your father!) and courted by the sadomasochistic nightmares that are the Cenobites. Ashley Laurence pulled it off, and established herself as a supreme scream queen, following up with appearances in the Hellraiser sequels as well a numerous genre and non-genre productions.
We were able to speak with Ashley on the occasion of the release of make-up effects artist Robert Hall's semi-autobiographical drama, Lightning Bug, in which Ms. Laurence plays the damaged mother of the film's teen protagonist, a boy who dreams only of escaping life in his dead-end Southern town to make monsters in Hollywood.
Click on the player button to hear the show, or right-click the title to download.
Popular in the Community