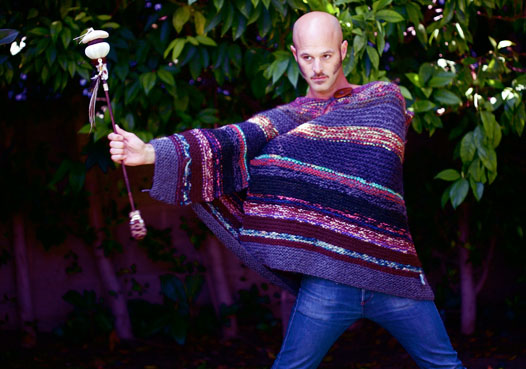 Composer, songwriter, and singer Craig Wedren's "Are We" is his newest release, exclusively presented here on HuffPost Entertainment. The recording features backup vocals from Connor Oberst (Bright Eyes) and Janet Weiss (Sleater Kinney). "Are We" will be the first song on Craig's new album and interactive film called Wand, to be released in May 2011.
For those unfamiliar, Wedren began his career fronting the seminal Washington, DC post-punk outfit Shudder to Think, a band that helped define the scenes in the '80s and '90s. He released his first solo album Lapland in 2005 on Team Love Records. In 2010, he embarked on a sold-out US tour with Afghan Whig Greg Dulli and began performing original classical compositions with A.C.M.E. (The American Contemporary Music Ensemble). An accomplished film and television composer, Wedren's credits include Role Models, School of Rock, Roger Dodger, Wet Hot American Summer and many more. His music and scores are also featured on the hit television shows Hung, Reno 911 and the Emmy-winning United States of Tara.
The video for "Are We," which was debuted last month, is the first chapter in the film Wand, and was shot in a revolutionary panoramic style by director Tim Nackashi (whose video credits also include OK GO and Gnarles Barkley). The 360° viewing capability of the video breaks down the traditional, passive film-going experience, and allows the viewer to explore the world of Wand in real time. Watch the video on www.craigwedren.com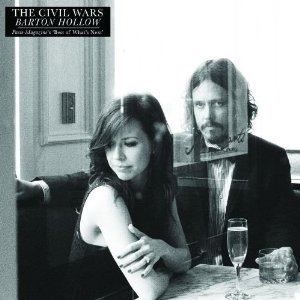 A Conversation with The Civil Wars
Mike Ragogna: Joy and John Paul, The Civil Wars was formed in Tennessee?
Joy Williams: We are based in East Nashville in Tennessee, and John comes from Muscle Shoals, Alabama. I'm a transplant from the Bay Area in California, I've been in Nashville for eleven years now.
MR: How did you start up The Civil Wars?
John Paul White: It was here in Nashville, about twenty writers thrown into a building to write for a specific production. Joy and I did not know each other in the least, and we drew straws and ended up in a room together. Once we started playing together and started writing this song, it was really eerie, like I'd been singing with her all of my life. I knew where she was heading and she knew where I was going. It was really strange, and neither of us almost said a word. It took four months to get back together and write another song. Eventually, it kept clicking and it got to the point where we couldn't ignore it.
MR: So, you had your first gig in "The French Quarter," sort of?
JW: It was The French Quarter Café.
JPW: It's deceiving it's actually a cafe in Nashville called The French Quarter Café.
MR: Aw, it sounded more exotic the other way. (laughs) So, Charlie Peacock saw you play there.
JPW: Yeah, Charlie was there, he's an old friend of Joy's. I had never met him before, so he came by and didn't go running away from the thing.
MR: And he eventually started producing you. However, your second gig ever was recorded live and it was so good, you released it as your debut album.
JW: You got it man, you've done your homework. That was really our second show ever. We had no intentions of putting it out when we got the disc handed to us. We listened to it on the way back and thought it was actually a pretty good recording. It really depicted how we are live. You get the cutting jokes in-between and the banter we have back and forth. We thought it would be a great taste test online, it will be free and people can send it to anywhere they want, let's just upload it on the Internet and see what happens. It was downloaded 130,000 times now. It was a great way to start the band and introduce ourselves to a larger audience.
MR: What's your reaction to the recent success and recognition you've been getting?
JPW: That if we pinch ourselves, it's all going to end. It makes no sense to us, we are definitely surprised and it's not sinking in. We had no idea how many of those downloads and Twitter followers and comments online would translate into sales; then, on top of that, people coming to our shows and buying tickets. Not only did we underestimate the demand for the record, but also, when we did this tour, we sold out every show and left a lot of people out in the cold, literally. It's a good problem, but we are growing as fast as we can and it's been a wonderful experience.
MR: Can you explain the title of your album, Barton Hollow?
JPW: When we were writing this song, which was the last song we wrote for the record, we had this story line in our head but we needed a name for this spot, a picturesque location. It was the first thing that popped into my head, it's actually a small part of a little town I went to school and grew up in called Loretto, Tennessee which is about twenty minutes North of Muscle Shoals which was where I was born and currently live. It was a place where you didn't really go to do anything legal. (Laughs) It was one of those spots that every town has and everyone in Loretto knows what I'm talking about. It seemed to fit and I was thrilled to use that and pay a little bit of a homage to where I'm from, then it ended up being the title track.
MR: Can you give us the story behind the track "Girl With The Red Balloon"?
JW: John Paul and I write a lot off of conversations we have, a lot of that also revolves around how geeky John Paul and I both are. We love art and love to read, so a lot of what we write tends to have a literary feel and is inspired by things we've seen. One of the things is artwork by a famous graffiti artist named Banksy. He's got some artwork called "Girl With A Red Balloon." John Paul and I were talking about my coffee table artwork of Banksy. He told me that he just read an article about someone searching for Banksy since he's been largely anonymous because he's behind a lot of the artwork that pops up around the world. He was talking about reading the article and there was the story and it came out of that.
JPW: In his search for Banksy, people were sending him on wild goose chases. So, he ends up towards the end of his trip at a specific pub where Jack The Ripper was supposed to have hung out. He's there and has pretty much given up hope, so the bartender asks him what he's doing there and he tells him. He then points to a woman and says she knows Banksy. He looks down at the end of the bar and there is a lady who is a little hammered, hanging out with two guys. So, the bartender goes down and whispers something in her ear. She straightens up, composes herself, walks over and says to the guy, "You looking for Banksy?" He says, "Yes," and she says, "I know Banksy, I'm the girl with the red balloon," then turned, walked out of the bar, and he never sees her again, which intrigued me every bit as much as the artwork. It's popped up in multiple locations, it's a small child with her hand out and balloon in the shape of a red heart. You can't tell whether she is trying to get it back or letting it go, it's open to interpretation. Our song is really about the girl in that bar than it is about the actual art.
MR: Did the music being made in Muscle Shoals influence you?
JPW: Yeah, it incredibly influenced me. The music did later, the work ethic and seeing the people that played on those tracks in the bars I was playing in was incredibly intimidating. It was very eye-opening that you could leave the town and be something big. Not even leaving the town, you could still make your mark. That was really inspiring for me, hanging out with these musicians and knowing you really had to bring it every single night to stay above par. Those musicians influenced me a lot in that area but also those songwriters influenced me a lot in that area. They showed me the ropes and the recording studios there were really supportive. Joy and I wrote "My Fathers Father" in Studio A where Aretha Franklin and Little Richard stood and sang at the mic. It's a big part of what we do.
MR: What does the future bring for you guys?
JPW: It's going to see us in a van or a bus for the next couple of years. It's the new model, that musicians have to get out there and do it like our predecessors did. It's one thing that can never be pirated, the live performance, at least until we are cloned.
MR: Do you have any advice for new artists?
JW: I don't know if we can necessarily qualify as new artists because we are both also solo artists in a former era in our lives. I've been doing this for eleven years and John Paul has been doing it for a little longer. It's always a little daunting giving advice to cover a broad number of undoubtedly talented musicians. We are learning every single day. One thing we feel really passionate about is putting the blinders on in a certain respect, and making music that you are insanely proud of and you love. You also have to be, for lack of a better term, be selfish with what you create. If you don't love it, how do you expect an audience to love it. It's a rule we live by and have tested over the years.
Tracks:
1. 20 Years
2. I ve Got This Friend
3. C est La Mort
4. To Whom It May Concern
5. Poison & Wine
6. My Father s Father
7. Barton Hollow
8. The Violet Hour
9. Girl With the Red Balloon
10. Falling
11. Forget Me Not
12. Birds of a Feather
(transcribed by Theo Shier)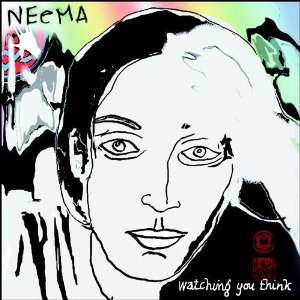 A Conversation with NEeMA
Mike Ragogna: Hey, NEeMA.
MR: Can you tell me about your video "Escape" and how it ended up on MTV's The Freshmen?
N: I wish I could tell you that. I'm not the one who made the song end up there--that's other people behind the scenes. I think the song was submitted by somebody on my team, but I couldn't even tell you who the credit goes to. We did a video for the song where I play the role of an elementary school teacher, and it was a collaboration with a local school in Montreal where we taught the kids about video making and what goes on behind the scenes. Somebody from my team submitted that video, MTV picked it up, and it was featured for a week recently on The Freshmen, which was really exciting.
MR: This new album, Watching You Think, is your first project that is going to be strongly promoted in the United States, right?
N: Yeah, it's the first time that it's entered the United States.
MR: Well, let's fill in the American audience on your musical history. How did music come into your life?
N: Well, writing came into my life very early. When I was in elementary school I used to write a lot of poetry, or what I called poetry at the time. It was a lot of broken love and loss of people, and it was very deep subjects for a very young child. I'm not sure where that came from, but I did a lot of that kind of writing when I was very young. I loved to sing, so I would learn the songs of a lot of different people. I have an older brother and I had an older sister, and they listened to a lot of different kinds of music, which I picked up on, and then there was the music that I listened to with my friends. When I was in about grade six, I wrote a couple of songs, and then I kind of stepped away from that and just kept writing and learning other people's music. When I was in high school, I'd often sit in class and replace lyrics of other people's songs with my own lyrics. Then, eventually, when I was finishing University in Australia, I learned to play guitar, and that's when I really started to get into music more seriously and started to write songs. I guess that spirit--the writing and the singing--has been a part of my life for as long as I can remember, really. In '04, I started recording a demo of my original songs, and I turned that into an album that was an independent thing. It was inspired a lot by my time living in the North with indigenous people. That was kind of my first real putting together of my musical works or whatever, but it was more of a hobby at the time and then turned into more of a serious thing.
MR: Wonderful. How did you come across Leonard Cohen? What's your relationship with him?
N: I call him more my mentor, and he's been an incredible influence on my life and my work. I met him in Montreal. We just kind of ran into each other on the street--it was just a really fortunate, lucky encounter. We just sort of bumped into each other, started talking, and then started meeting for tea and walks, and we'd sit and have these long, wonderful conversations about everything. From that, a friendship was born, and eventually I began to share my writing with him. So, while I was writing this second album, Watching You Think, he'd give me feedback, and writing exercises sometimes, and all kinds of feedback--sometimes he'd give me ideas for lines or whatever. He was very helpful, and very hard--very strict. If he didn't think something was to a certain level, he'd certainly tell me, and tell me that I should go start the song again if that's what he felt. So, when the song was good in his eyes, it felt like it was really good because I felt like I knew that he wouldn't say that easily. Yeah, he's supportive and really wonderful in this whole process. He kind of helped out with the writing of the album, giving me feedback throughout the course of it, and then while I was recording, he did the same. So, he was a really good source of support and mentorship throughout the project.
MR: You produced this project yourself, in association with Leonard Cohen, but you also did it with Pierre Marchand, right?
N: Yes, I met him years ago also, and also by chance. I wanted to meet Daniel Lanois, the producer of U2. He was doing a concert down the street from where I was doing a concert. So, when mine finished, I went over there, and somehow I made my way into the backstage room where they were having an afterparty, and Pierre was there. So, we started talking and just had a really nice connection. Then, a couple of years later, I sought him out again to see if he was interested in helping out on this project. Again, more of a friendship was born first. With both of them, I would have listening sessions a lot. When I actually started the recording of the album, I'd sit and have listening sessions with one or the other, who would really give me feedback on the music--the instrumentation, the singing, the words--just to see what they thought. So, they really helped produce the album by giving suggestions on what the instrumentations should be, what I should add, how things could be changed, how the vocal could be better, and whatever their thoughts were.
MR: What an ideal situation, it would seem, to be able to work up as much as you could on your own, and then go to people for input to make things better.
N: It worked really well for me because I tend to have a strong vision of things that I want in my creative process. Because they were a part of it early on, especially Leonard--he was a part of it for a while before the recording even started--it was that kind of support and feedback throughout the process. So, it wasn't just getting to the final part and then get feedback--it was really along the way, which was very helpful, and it would allow me to go back and really dig deeper in the writing and in all of it. It was just like getting feedback from this master teacher, and then I'd go back and work at my end and get closer to what I was trying to get to, and then present it again. For me, it was a really great way to do that album, and to go further into the craft.
MR: You do a terrific cover of Dire Strait's "Romeo and Juliet" on this album. Did you rewrite the lyrics to that one too--not for this record, but early on, when you were a kid?
N: Wow, I didn't see that question coming. I don't know if I did. I don't remember if I did for that one.
MR: Didn't mean to put you on the spot...what were some of the hits that you did rewrite when you started playing around with songs?
N: Um, "Piano Man" by Billy Joel. We were sitting in physics class and it was like (sings), "It's eleven thirty-five on a Monday, and I don't know what's going on. Mr. Jackson is babbling as usual about something that's called a proton." It would just go on like that. I also did the theme song from Cheers. I did many, many different versions of that one. I did this with a couple of friends, but I was the one that was really behind this thing, and I just did so many different songs. It was like my pastime in high school.
MR: So many of your songs on this album really spoke to me, and one of them in particular, ironically, was "Unspoken." When you're writing, what goes into the formation of your lyrics? From your classroom creations, it was about stuff happening in your life, so I'm imagining that it's the same thing here?
N: It is. This song was such a big thing happening in my life, and I couldn't figure out what angle to write about it, so I turned it into a kind of a fairytale to give myself some distance from it. It took a while to get it right. The chorus really came to me first--I would sing the chorus to that song over and over, and I didn't have the rest of the song yet, I just found myself singing the chorus. Then, with time, I dove into writing the verses. I remember finishing the song when I was touring Ireland. I was on my own, driving through this beautiful landscape, and I finally finished the songs. I started to sing it in my concerts, a cappella, in Ireland, which of course had a different feel, but it was really lovely. Something about being in that country really went with that song. The specific story that goes behind the song is, I think, unimportant. What really matters to me is how other people can see themselves in it. My specific experience may have led to the writing of the song, but what's more important to me is that the song can stand on its own, and people are able to see themselves in it and relate to their own lives. I think sometimes when something goes so deep in one's heart, it's just better left unspoken.
MR: Beautiful. "Unwinding" is another song that I really loved the concept of. It's sort of like you've gotten to a certain point and there's nothing to be done, so you've got to let it go.
N: Easier said than done. It's easier to say that you're going to let go than it is to actually do it. The song ends with, "Here I go," even after the singing of it and everything it's, "Okay, I'm going to try now." Yeah, that one was another that was very interesting in that it took many different lives before it got to this final one. I initially wrote it as a four-four, but it didn't work well and I changed it to a kind of a waltz. I remember when I did that it was like, "Oh, yes. This is what the song was meant to be." It's just that kind of feeling that it's easy to hold on and get attached to someone, and harder to just say, "I'm going to let you go. Whatever that takes, I'll do it."
MR: All of the musicians on this album are great, but a couple of them are more well known than others, including Tim Kingsbury of Arcade Fire and also Tom Mennier who has worked with Martha and Rufus Wainwright. When you get the musicians together in the studio, are you more of an arranger or do you let everybody kind of figure it out and capture the better moments? How do you work in the studio with your musicians?
N: Generally, it would be more of something that we kind of vibe out, and play the song a little bit, especially with such wonderful musicians as these guys and the others on my album, the song kind of has a life of its own. But then we go into the studio and often, it takes on another life, which is really beautiful because the musicians will bring their own take to it. That being said, it depends on the song because sometimes I have a very precise vision of the song and I've really already come to the arrangement that I love. Then, it becomes more of a direction to recapture that thing that I've got in mind. Even then, though, they'll bring their own touch to it, and kind of give it a new life anyway. It depends on the song, and it isn't always the same. On this album, we would really jam it out in the studio. We'd play the song and get the right feel of it and the right vibe of it. Everybody did bring and enormous amount to it. More of the songs on this album, it was a matter of finding the arrangement together in the studio by playing it.
MR: There are a couple of other things that we should probably educate the readers on. You are of Egyptian and Lebanese decent, and you live in Canada. Were you born in Canada?
N: I was. I was born in Montreal.
MR: You've had such a worldly kind of life. You've traveled extensively, you've shared time with the Dalai Lama and Mother Teresa, and you've worked with street children in Egypt.
MR: First of all, what was it like to spend time with the Dalai Lama and Mother Teresa?
N: Oh, you know, it was just casual. (laughs) It was wonderful. It was really just an incredible experience. The Dalai Lama was like a public visiting, I guess, that he was doing. I was living in Dharemsala, which is where his monastery is, and it's the home of the new Tibetan refugees. I was living with Tibetan monks at the time, and I went to the Dalai Lama's monastery because he was coming out to meet everybody--he meets you, gives you a blessing, holds your hand and gives you a red string. So, it was a long day of just sitting at the monastery and waiting for my turn. It was a very powerful day, and I remember I just spent most of the day sitting quietly. There were so many people around just to be in the presence of such a generous, peaceful, and happy being. I remember feeling like if I could live my life a tiny bit like he does, I'd be happy. It was a very inspiring thing to be in his presence.
N: Mother Teresa was in Calcutta. It was very close to her passing--just a few months before. It was at The Mother House, and at six in the morning, they give a mass. So, I went to see her and to attend mass. It was a very brief exchange, but it was also incredible to be in her presence. She was much more frail, but she's such an inspiration for everything that she's done. It was really a wonderful moment to be there with her. Just being in the presence of such giving and wonderful people gave me a lot. I carry that with me, to feel inspired or--I don't know--spread hope. If I can do my little part, that would be good.
MR: You've done quite a big part, I would say. Like I mentioned before, you worked with the street children in Egypt. Do you see that as one of your roles--being someone who is out there trying to make the world a better place?
N: If you had asked me that ten years ago I would have said, "Absolutely." To say that it's one of my roles is maybe not quite...I don't know what my role is, and I don't know if I am really making the world a better place, but I try, I definitely try. I try how I can to do what I can. When I first started doing music, one of my goals was that I could be an inspiration to people, and that I could somehow make a difference. If I gained enough influence through music, then I could be a role model for younger women and kids, and make a difference in the world. As one grows older, you kind of see that the world is what the world is. I still feel that, I still try, of course, I'll always try. The world kind of goes on without me, but I try.
MR: I think that's a very fair and a very honest answer. Thank you for going into that with me. Now, let's get back to your music. Is there a specific story that goes along with your song, "Sidewalk"?
N: You know Mike, if you were going to ask me what went into the writing of any song, this would be the one. The reason is that this song was born out of a writing exercise that Leonard gave. So, this song is actually about ten pages long, in lyrics. He wrote a verse that really inspired me, so I wrote a verse with the same kind of writing scheme and rhythm that he said was really good. He said, "I think you should just keep writing verses like that, with the same writing pattern and rhythm, and without thought of where you're going with this. Just write. Wherever you are and whatever you feel, just write with this structure." I did that for pages and pages and pages. I remember going up to him after and saying, "Okay, well I've got ten pages now. Now what do I do?" And he said, "Well, find the song in there." I was like, "What? That's like a thousand verses!" So, this one, unlike any of the others that I've written on this album came from, began as a writing exercise. But I was going through things at the time, so it was tainted by that, of course, which is why that song came from it. There's definitely a story behind that song, but I had no idea where I was going at the beginning. I was doing what Leonard has told me to do many times, which is to uncover a song as opposed to having in mind what you're writing from the start. This song was a really good example of that, where I was exploring my own mind and heart to get to something that I wasn't sure of, but I was uncovering and working at trying to get to it by writing and writing and writing.
MR: What was the discovery process like for this? It seems to not be so much a song of observances from being on the sidewalk, but more of a life observance. I know I'm not articulating this exactly right because it was more on a feeling level that I got this song.
N: You do describe it quite well. It definitely was more of an observation of much of my life. There is a specific story in there, which has to do with a former partner and the pain that I caused. So, it was a reflection of all of that--the pain that we cause others from a personal level, and also from the perspective that so much is broken, right down to the sidewalk. It's kind of the nature of our world today that so much seems to be falling apart, and what is the light that we can move towards.
MR: It is amazing that sometimes the people you love the most or the people you care for the most are the people you just can't quite get a bridge to.
N: I did blame myself a lot for how our relationship fell apart, and it's not to say that it isn't or it is my fault, but there's so much at play when we talk about relationships. It isn't so simple to say that it's your fault or my fault, or whatever. We try, and sometimes, there's so much more at play that we don't really command--it's not within our hands. That's not to say that we're not responsible for our actions, but often, there is a force that's greater, propelling us to do something and it's tricky.
MR: And sometimes it's just realities that don't mesh. It's almost like you've got lives that are trying to meld, but there are too many other things going on, or maybe these lives just shouldn't be meshing, you know?
N: Right. We try to force things to happen that aren't meant to be happening, or maybe things just aren't meant to be that way, but we try to force them to be that way, whatever the situation. I found that in my personal life, we were trying to hold onto something that just wasn't what we were trying to say that it was, and I feel the same about much of our society. I feel that we try to hold on to a way of life that is something of the past--it isn't right for today anymore, but we're still holding onto it. I guess what emerged from that song was that there was a real parallel for me between my personal life and life in general.
MR: Very beautiful observation, and this is why "Sidewalk" is my favorite song on the album. I'd like to ask you about another song, "Elsa's Lullaby." Could you tell us about that song and how it's not about a horse, which is what I thought it was totally about?
N: Elsa is not a horse. Many people have thought that Elsa was my daughter. I've gone into interviews where people say it's one of their favorite songs, and I say, "Do you want to see a photo of Elsa?" Then, I show them a photo of my beautiful dog, which is in the CD booklet, and they're completely shocked. The song began as a long poem for Elsa. I was touring Canada with her, and a little girl just fell in love with her and said, "Wow, you must have so many songs about your dog." I thought, "Geez, I don't have any." Thus began an epic poem for Elsa, which she basically wrote herself. All I had to do was look at her, and she would give me the verses. She's like a little human--she's really incredible. I later turned part of that poem into a song, and it isn't obvious who the song is for. I sometimes think that it's one of my greatest love songs. It's just a lovely little love song, and it takes a couple of listens to get to the fact that it's for a dog, but it is. My dog is really the love of my life. She's really incredible, and the connection that we can have with animals is just amazing. So, that's what I share with my dog, who has been through a lot with me--lived in the North for many years with me, and traveled across the country many times. At concerts, many people think that I'm writing a song for my little girl. I may skew them that way because I say, "This one's for my baby," and people think it's for my daughter.
MR: I have yet another question about Leonard Cohen. I imagine you sat down with him and played him your album after it was finished, right?
N: Yes, he even helped me to find the right order. He's really been a huge support.
MR: I guess my question is, basically, how big was the smile on his face?
N: It was very big. He's a very smiley person, you know? He's one of the funniest people that I've ever met, I must say. Despite being thought of as The Godfather of Gloom and other titles he's been given, he's honestly one of the funniest people I've ever met. He had a big smile, and congratulated me several times for the really, really good work. It was really nice to hear that from him, yeah. So, we'll see what happens.
MR: Where you are right now, right?
N: Yes, I'm in Memphis right now.
MR: And you're going to be touring across the United States, but are you also doing an international tour?
N: Yes, I believe we're going to Europe this summer, but we're focusing on the United States for the next couple of months.
MR: And you're going to be playing South by Southwest, right?
MR: Well, I'm going to be down there, and I think at the very least, maybe we could shake hands.
MR: Thank you. I can't wait to hear your set, and hear what you do live, in addition to this really wonderful album. I really appreciate you giving me some of your time here. It's been a pleasure. We've got time for a few more songs to take us out on the radio broadcast of our conversation. Do you have any songs you'd like to hear?
MR: What's the origin of "Masi"?
N: Yes. That was inspired by my time living in the North. It's a prayer song, actually, but it's a really lovely prayer song, and we've added it as a bonus track to the American release.
MR: What kind of advice do you have for new artists?
N: Wow. I don't know. I was going to say, "Follow your heart," but I think it's a hard business--because it is a business that you're entering, if you want to do it seriously. If it's what keeps you alive, and you really love to do it, then work hard and be determined. I don't know what kind of advice I have. I don't know if I'm in any position to give anybody advice, but since you're asking, just have a lot of determination, and just keep at it. Don't let other's discourage you, and just do what you feel you have to do. I think that often if is something you feel you have to do. Sometimes I feel like you don't really have a choice in the matter. So, if that's the case, then just do it.
MR: NEeMA, thank you very much for all your time, and all your insights. It really was a pleasure.
Tracks:
1. Unspoken
2. Romeo And Juliet
3. Unwinding
4. Running
5. Eternity
6. Escape
7. Stay
8. Sidewalk
9. Lost In L.A.
10. Bone To Pick With Time
11. Jealousy
12. Elsa's Lullaby
13. Masi 2010
(transcribed by Ryan Gaffney)
SXSW Appearances:
Wednesday, March 16th @ Hilton Hotel @ 6pm
Friday, March 18th @ The Spill @ 8pm
Here's the link to her video: http://www.youtube.com/watch?v=9Io5eLjDywQ
"Escape" was on MTV's The Freshman: http://www.mtvu.com/music/the-freshmen/week-of-1-31-2011/
Here's the full album stream of Watching You Think:
Indie-pop Songstress Kina Grannis Announces Spring Tour Dates
Stairwells Redux Out April 5th 2011

Los Angeles-based singer-songwriter Kina Grannis has announced dates for the first leg of her "World In Front Of Me" North American tour, beginning on April 2 at Chicago's Lincoln Hall and concluding at the House of Blues in Dallas on April 30th. This tour coincides with the April 5th release of a remixed and remastered version of her debut album Stairwells, which landed on Billboard's Top 200 Chart and reached #5 on the iTunes Pop Chart upon release.
The new release from the YouTube starlet will include four brand new songs - "Gone," "It's Love," "The One You Say Goodnight To," and "Without Me" - as well as refreshed versions of fan favorites "Valentine," "Message From Your Heart," and select tracks from the original Stairwells. "The One You Say Goodnight To" is now streaming on Facebook and is available as an instant-grat track download with all album pre-orders through her website.
Not only finding success as a touring artist in 2010 after selling out headlining shows at Los Angeles's Troubadour and El Rey Theater as well as New York's Highline Ballroom, Kina has also maintained an enormous digital presence and massive fan following. Her official music video for "Valentine" has surpassed 6.6 million views and her videos, cumulatively, have eclipsed 59 million views. She remains one of YouTube's most followed musicians with more than 295,000 subscribers to date. Her music has been described as "lovelorn acoustic guitar pop" by Time Out and Kina has been tabbed as a "rising star" by CosmoGirl.
She will be making the following appearances in Austin at SXSW next week:
Fri., 3/18 - 12 PM: BMI Brunch Party
Fri., 3/18 - 2 PM: Bar 96: The Orchard Day Party
Sat., 3/19 - 5 PM: Official SXSW Showcase @ Steven F Bar
"World In Front Of Me" Tour Dates:
SAT 4/2 CHICAGO, IL @ LINCOLN HALL
TUE 4/5 ANN ARBOR, MI @ BLIND PIG
WED 4/6 TORONTO, ON @ GREAT HALL
FRI 4/8 NEW YORK, NY @ HIGHLINE BALLROOM
SAT 4/9 NEW YORK, NY @ HIGHLINE BALLROOM
MON 4/11 NORTHAMPTON, MA @ IRON HORSE
TUE 4/12 MONTREAL, QC @ PETIT CAMPUS
WED 4/13 BURLINGTON, VT @ HIGHER GROUND
FRI 4/15 BOSTON, MA @ BRIGHTON MUSIC HALL
SAT 4/16 PHILADELPHIA, PA @ WORLD CAFÉ
SUN 4/17 WASHINGTON DC @ JAMMIN JAVA (2 SHOWS)
THU 4/20 ASHLAND, VA @ ASHLAND COFFEE AND TEA
FRI 4/22 CARBARRO, NC @ ART CENTER
SAT 4/23 ATLANTA, GA @ VINYL
WED 4/25 NEW ORLEANS, LA @ HOUSE OF BLUES (PARISH ROOM)
THU 4/28 HOUSTON, TX @ HOUSE OF BLUES (BRONZE PEACOCK)
FRI 4/29 AUSTIN, TX @ THE PARISH
SAT 4/30 DALLAS, TX @ HOUSE OF BLUES (CAMBRIDGE ROOM)
Calling all HuffPost superfans!
Sign up for membership to become a founding member and help shape HuffPost's next chapter