The Twilight Saga: New Moon Original Motion Picture Soundtrack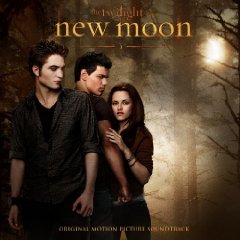 Leading off with Death Cab For Cutie's infectious "Meet Me On The Equinox," New Moon's fifteen tracks may be after your traditional teen market's pop dollars, but they're also attempting to tap into twenty-something angst. This night flight covers indie moods and attitudes, wisely choosing experiments over formulas, and the nocturnal over the hormonal. Some of the best material comes from under-known acts like Lykke Li whose sensuous "Possibility" should be the model for the balance of this decade's ballads. Then there's the usually wiseass Anya Marina who tempers her funny bone by merely utilizing an ultra-whispery rendering of her "Satellite Heart"; Bon Iver and St. Vincent offer sanctuary in their cathedral-housed "Rosyln," while Grizzly Bear's "Slow Life" (featuring Victoria Legrand) is yet another church-echoed confessional; and San Francisco's Black Rebel Motor Cycle Club ditch the grunge for some indie-licious octave-singing on "Done All Wrong."
Rescuing us from a potential mid-tempo monotony comes Radiohead's Thom Yorke with "Hearing Damage," the collection's most energetic recording. A similarly energized track emerges from Muse whose comparative overkill kind of goes off musical message, but its subdued Bono-esque posturing tucks it into the mix of things just right. The Killers aim to slay with "A White Demon Love Song" though its chorus is no "...Equinox"--that's a job for Sea Wolf's "The Violet Hour" and its "Modern Love"-lite nod to David Bowie. However, the Editors' "No Sound But The Wind" unfortunately sounds a bit pretentious, so we're not talking about perfection here, just something that's a real good listen. Even taken out of its movie context, New Moon is a very shiny record and not particularly dark, probably music director Alexandra Patsavas' mission. And for some, its faux-goth-y, long-in-the-musical-tooth marks won't have much bite. But it's nice when a record achieves the sexy without using repetitive, overt bedding songs with "ooh baby" drum machine strokes to seduce. Start Here: Death Cab For Cutie's "Meet Me On The Equinox" and Anya Marina's "Satellite Heart"
Tracks:
1. Death Cab For Cutie - "Meet Me On The Equinox"
2. Band Of Skulls - "Friends"
3. Thom Yorke - "Hearing Damage"
4. Lykke Li - "Possibility"
5. The Killers - "A White Demon Love Song"
6. Anya Marina - "Satellite Heart"
7. Muse - "I Belong To You" (New Moon Remix)
8. Bon Iver & St. Vincent - "Rosyln"
9. Black Rebel Motorcycle Club - "Done All Wrong"
10. Hurricane Bells - "Monsters"
11. Sea Wolf - "The Violent Hour"
12. Ok Go - "Shooting The Moon"
13. Grizzly Bear - "Slow Life"
14. Editors - "No Sound But The Wind"
15. Alexandre Desplat - "New Moon (The Meadow)"
Here's a rerun of last week's Death Cab For Cutie video for "Meet Me On The Equinox" (with an extreme sports Air Force ad you'll have to sit through):
One Fast Move Or I'm Gone: Music From Kerouac's Big Sur
Performed by Jay Farrar & Benjamin Gibbard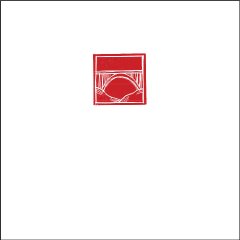 "Up the Hudson Valley across New York State, to Chicago then 'cross the plains...now I'm transcontinental, 3000 miles from my home, I'm on the California Zephyr watching America roll by..." (words by Jack Kerouac, music by Jay Farrar)
Basically, Jack Kerouac spiritually and emotionally burned out following the success of On The Road. Somehow surviving the fifties, Kerouac finally found success as an author, though in the process, his life lost meaning. In order to reclaim his soul, in early 1960, he recuperated at his friend Lawrence Ferlinghetti's California cabin at Big Sur, later novelizing his experiences. The DVD portion of One Fast Move Or I'm Gone was directed by Curt Worden, and it documents the subject matter, beautifully adding audio clips, black and white photography, and some rare footage of Kerouac to testimonials and reminiscences by devotees and friends such as Tom Waits, Patti Smith, Ferlinghetti, and Sam Shepard. But amazingly, the CD portion does an even better job by musically tracing Kerouac's journey of self-exploration using his own words set to music by Son Volt's Jay Farrar.
Discovering and employing the rhythms and meters of Kerouac's writings then creating new songs from his work was a brilliant idea, the words and music marrying seamlessly in all of the album's tracks. Roots-meister Jay Farrar was such an admirer of Kerouac's work that he stayed at Ferlinghetti's old cabin for creative inspiration while working on his Grammy-nominated 2008 album, Narrow Stairs. Death Cab For Cutie's Benjamin Gibbard also was a fan, with Big Sur reportedly being his favorite Kerouac book. Through a little serendipity, the pair, having never worked together previously, teamed for the project's recordings, and their collaborations explore all facets of Kerouac's experience. Gibbard and Farrar each claim a track's lead vocal, mostly switching song to song along the twelve Americana-forged recordings. While Gibbard covers a lot of the project's up front musings ("These Roads Don't Move," "One Fast Move Or I'm Gone," "All In One"), Farrar grabs the transcendental ("Breathe Our Iodine," "Sea Engines," "San Francisco"), with this whole collaboration being a unique journey of its own. Between its functioning as a companion piece to the documentary and standing alone as a portrait of the man's California dry-out, the music of One Fast Move Or I'm Gone--its title poached from one of Big Sur's lines--eerily digs into Kerouac's story, at times, insinuating things better than the author's own words. Start Here: "California Zephyr" (vocals by Ben Gibbard) and "Low Life Kingdom" (vocals by Jay Farrar)
NOTE: Please check out this Wednesday's interview in HuffPost Entertainment with Ben Gibbard & Jay Farrar.
CD
1. California Zephyr
2. Low Life Kingdom
3. Williamine
4. All In One
5. Breathe Our Iodine
6. These Roads Don't Move
7. Big Sur
8. One Fast Move Or I'm Gone
9. Final Horrors
10. Sea Engines
11. The Void
12. San Francisco
DVD
2-hour documentary on Jack Kerouac's Big Sur period
Leonard Cohen - Live At The Isle Of Wight 1970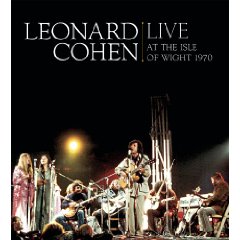 Had Leonard Cohen not been so Kurt Weill about himself and his characters, he might have been seated at the Rod McKuen kiddie table, possibly remaining a mere cult figure the likes of the similarly-brooding Scott Walker. But New York City intellectuals and all of the folky singer-songwriters--including the Joni Mitchell, Judy Collins, and Joan Baez trifecta--idolized him. By his second or third album, he was all but crowned King of the Melancholy Poets, sedately letting the wild rumpus begin in every one of his Songs of... series that contained some of the best poetic pop any singer-songwriter previously had cognized. Though he never had his own big chart hits, he gave Dylan an artistic run for his money. His compositions were covered by most contemporary singers of the era, and every lady wanted him in the sack apparently due to his moody music, seduction-in-a-second dialogs, and bohemian-sixties stylishness. And to this day, one of the shiniest jewels in his crown is Jennifer Warnes' landmark album Famous Blue Raincoat, a brooding and insightful reworking of the master's catalog.
Leonard Cohen performed at the Isle Of Wight's third concert, about one year following his second album, Songs From A Room. He already was popular in the U.S. due to that release plus his '67 Princeton dorm room essential, Songs Of Leonard Cohen; in Europe, they still were discovering him, although countries like France and Britain already embraced his music. This particular appearance across the pond is significant because Cohen all but prevented the Gates of Hell from opening at the venue. The artist was led directly from his van to the stage, his immediate mission being to tame a beastly audience that was adrenalized by Jimi Hendrix's legendary performance, one that preceded the guitarist's death by a mere three weeks.
Cohen's soothing segment was witnessed from the wings by co-headliners Joan Baez (to whom he dedicated "The Partisan" for her political endeavors) and Kris Kristofferson, then he later was joined onstage for a song introduction by his friend Judy Collins who previously covered many of the writer's classics. Before long, Cohen eventually had 600,000 people mesmerized by serene songs of love, irony and desperation.
Live At The Isle Of Wight's 77-minute DVD and its slightly different CD (containing more songs than banter due to the availability of audio over footage) document Cohen's fascinating contribution to pop culture, and the event was filmed lovingly by the Oscar-nominated Murray Lerner, whose celebrated music flick Festival!--a taste of the Newport Folk concerts--was mimicked by virtually every rock movie of the following decade including Woodstock. The audio was captured by jazz producer/A&R guru Teo Macrero who attended the event to preserve Miles Davis' set. Start Here: "The Partisan" and "Suzanne"

Tracks:
CD
1. Introduction
2. Bird On The Wire
3. Into to "So Long, Marianne"
4. So Long, Marianne
5. Intro: "Let's Renew Ourselves Now"
6. You Know Who I Am
7. Intro to Poems
8. Lady Midnight
9. They Locked Up A Man (poem) / A Person Who Eats Meat
10. One Of Cannot Be Wrong
11. Then Stranger Song
12. Tonight Will Be Fine
13. Hey, That's No Way To Say Goodbye
14. Diamonds In The Mine
15. Suzanne
16. Sing Another Song, Boys
17. The Partisan
18. Famous Blue Raincoat
19. Seems So Long Ago, Nancy
DVD
1. Diamonds In Then Mine
2. Famous Blue Raincoat
3. Bird On The Wire
4. One Of Us Cannot Be Wrong
5. The Stranger Song
6. Tonight Will be Fine
7. Hey, That's No Way To Say Goodbye
8. Sing Another Song Boys
9. Suzanne
10. The Partisan
11. Seems So Long Ago, Nancy
12. So Long Marianne (audio over credits)
Robert Francis - Before Nightfall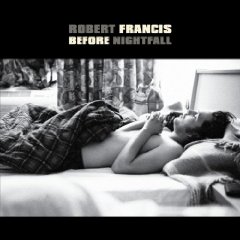 Remember that Zales commercial where the dude dumps a ball of twine out a window, pitches it across a roof, scales a building, then sets up a makeshift tram to deliver an engagement ring to the dark-haired hottie? Well, that alty music you heard amidst all of the unexplained gymnastics belonged to 22-year-old, singer-songwriter Robert Francis whose musical bed "Don't Forget Love" helped sell lots of diamonds. Though that spot was all about sweetness and sentimentality, Robert will have none of that on his new album, Before Nightfall.
His first album, One By One, was a homemade, self-financed exploration of young muted lives such as those in "Mama Don't Come," a song that touches on abandonment better than a session with a shrink. Built on the life experiences of its predecessor, Before Nightfall introduces us to that same hero-protagonist who, this time out, puts much effort into evaluating that which lurks in the shadows. In the opening track "Darkness," Robert sings, "When you're lost in an old part of town, got no friends to carry you around...no one's going to find you if you ever get lost this time," and this moody character study of his ex that may as well be about himself sets the tone for the remaining eleven tracks. Each song's intensity seems to be the result of the demolition of adolescence, both Robert's and his off-camera mess of a girlfriend's, and this outre female continues her dance macabre across most of the project as well as the artist's heart.
Though Robert Francis is a talented mutli-instrumentalist, it's his writing--sharp and poetic--that deserves most of the attention. His music and lyrics wrap themselves around the emotion of the moment, changing course from comfort to confrontation instantly like in the anthem "Junebug" where, in three short lines, we're given vague essentials on why a relationship sputtered ("...that was love I could not allow, you were beautiful then, you're just a coke jaw now"). In "Mescaline," Robert's femme fatale is "...burning in some backseat, burning in some room," and then he admits, "I can't put out a fire when it looks like you," making his former job of protector that much more conflicted since it's obvious he still cares. By the time you get to his revisit of "One By One" in which he shares, "I loved a girl once, she was very young, every day I wonder what I could have done," he's filled in enough blanks with guilt and biography for us to understand his/her/their world. When we hear that she wound up "sitting somewhere where the walls are all white, losing herself underneath those fluorescent lights," we all have a pretty good idea where she is, and it's not in a boring little office somewhere. (Speaking of locales, if you want to get a snapshot of this drama's neighborhood, check out "I Like The Air.")
Before Nightfall also seems to be about Robert Francis reclaiming his life--and sanity--post a traumatic relationship, since, as he also says in "One By One," "I lost all the things that I loved in you, losing myself in each other like we used to do." Further proof is in the title track in which he declares, "Losing my mind...it's too late, I ain't gonna wait around, Honey, I'll be gone before the nightfall," with "gone" implying "totally losing it" if things don't change. Or maybe it's the "nightfall" that's the breakdown. There is a lighter song or two (such as the very "These Days"-like "Playground"), and there is a hopefulness to it all. But as a whole, this is a dark little concept album due to its relentless focus; quite frankly, after about seven or eight songs in, you'll need a cold face-splash. Since Eternal Sunshine Of The Spotless Mind is still fiction for the foreseeable future, Robert Francis will have to grin and bear it until he's either worked through the catharsis, or is saved by a beautiful new relationship or a good ol' single malt.
And we haven't even gotten to the musical side of things. Never toxic, these recordings, overseen by producer D. Sardy, just want to showcase the narratives and Robert's vocals in the brightest, darkest light. To further cement the imagery of a song's subject matter, the emotion-drenched tracks employ nifty time shakeups, smooth unexpected chord changes, and an arsenal of Wurlitzers, Hammond B-3s, Farfisas, and mellotrons that compliment Robert's guitar playing and evocations of The Band, The Doors, U2, and even Bruce Springsteen.
During most of these recordings, Robert respects and is inspired by the old school as he transmutes it. His voice ranges from matter-of-fact to emphatic, his falsettos being the most genuine sounding of all of his contemporaries. By the time you reach the album's beautiful trilogy of "Climb A Mountain," "I Like The Air," and "Keep On Running," you will be sold on this artist, and there'll still be half an album to go. It's not Disney, it's not American Idol (there is a God after all), and it's not Mayer or Mraz, no dis meant on those guys. Fortunately, Atlantic seems to know what they're doing with him. This is an excellent major label debut, one that could mean a lot to a lot of people one day. Good job, Robert. Start Here: "Junebug," "Darkness," "Keep On Running," or just about anywhere else you want
Tracks:
1. Darkness
2. Junebug
3. Nightfall
4. Climb A Mountain
5. I Like The Air
6. Keep On Running
7. Mescaline
8. Where You Came From
9. One By One
10. Hallways
11. Playground
12. Do What I Can
Kings Of Convenience - Declaration Of Dependence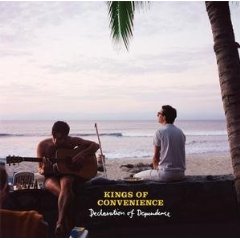 Norway's samba'd-out Simon & Garfunkel are back smoothing over our guttural English language with their whispy harmonies. The bad news is that there is no magnificent "Homesick" among Declaration Of Dependence's thirteen tracks ("The Power Of Not Knowing" coming the closest), and it only slightly updates their previous album's level of quality, such as when "Mrs. Cold" scrapes Riot On An Empty Street's "Misread" as it attempts its musical leapfrog. But Eirik Glambek Bøe and Erland Øye make up for it by straying just enough from their formula with attractive '60s-evoking songs like the intimate "Riot On An Empty Street" (leftover from the last album?), the Bacharachian "Freedom And Its Owner," and "Boat Behind" that's equal parts "Rocky Raccoon" and Joao Gilberto. That song features lead vocal trades, and cutely attempts an American "oh-who-oh-who-oh" as it distracts us from the sustained Everly-Brazilian brunch we're attending.
The opening line of one of the best tracks, "Renegade," sings "I'm letting go to see if you hold on to me" which begs the Jon Stewart-like response, "Go on....?" But then we get the unnecessarily philosophical "I'm in doubt of what is thought and what is real" and so on, and you realize they settled for a misty Avalon when they should have powered-on to a steamy Amazon. "Rule My World" bites off a little more S&G than it can chew when their smart line "Only someone who's morally superior can possibly and honestly discern..." is wrecked one repetition later when the boys improperly employ the word "discern." Still, our Norwegian friends get a high "B" for utilizing some of the most beautiful sounds contained within the English language, treating them with much more dignity than most of us do daily. The mournful "My Ship Isn't Pretty" (about a ship going down) perfects their phonetic love affair with our language while Europainting with elegant, sweeping brush strokes. Actually, they do earn an "A" for the cleverly-titled, semi-intellectual "Second To Numb" and for "Scars On Land," a thoughtful pro-environment poem. Sure, Declaration Of Dependence may rely too heavily on what Riot... and the Kings' debut Quiet Is The New Loud explored, but it's a very dependable album that explores their familiar forest of fancy folk further...though one might want their next outing to be less polite. Start Here: "Renegade" and "Peacetime Resistance"

Tracks:
1. 24-25
2. Mrs. Cold
3. Me In You
4. Boat Behind
5. Rule My World
6. My Ship Isn't Pretty
7. Renegade
8. Power Of Not Knowing
9. Peacetime Resistance
10. Freedom And Its Owner
11. Riot On An Empty Street
12. Second To Numb
13. Scars On Land
Michael Jackson - The Remix Suite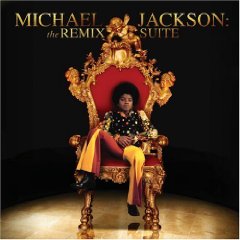 As the Michael Jackson story keeps getting rewritten through reissues and revelations, this collection looks at the King of Pop's original body of work through a dancehall lens. Where Stripped deconstructed Jackson tracks, The Remix Suite redresses some of the siblings' best and lesser known recordings for an enjoyable "What if?" that only suffers from its minimal amount of tracks. Were we ever curious about a "Ben" update? Nah, but the new drum set-up healthily distracts from the song's sometimes silly, sometimes overwrought lyrics. The minimally invasive production on "Skywriter" and "Never Can Say Goodbye" (slowed down a beat or two) let the listener's imagination interactively participate with the remix, though "Hum Along And Dance" and "Forever" don't leave very much room for anything, especially conjecture. Two versions of "Dancing Machine" seem excessive on paper, but after listening to the differing approaches--Polow's electronica-meets-vocal answer backs versus Steve Aoki's visit to the early '80s--it's almost like they're not even the same song. "ABC" jumps about in a reggae playground, and apparently, there "Ain't No Sunshine" on the moon since this is where Benny Blanco takes his mix. It might be more obvious to remix Jackson's later material, but what fun would that be (after the jillion alternate versions that already exist). The Remix Suite could be a lot sweeter track-count wise, but otherwise, it's quite the unexpected visit to yet another Michael Jackson alternate reality. Start Here: "Dancing Machine" (Steve Aoki Remix)

Tracks:
1. Skywriter (Stargate Remix) - The Jackson 5
2. Never Can Say Goodbye (The Neptunes Remix) - The Jackson 5
3. I Wanna Be Where you Are - Dallas Austin Remix - Michael Jackson
4. Dancing Machine (Polow Remix) - The Jackson 5
5. ABC (Salaam Remi Remix) - The Jackson 5
6. Forever Came Today (Frankie Knuckles "Director's Cut Late Night Antics" Remix) - The Jackson 5
7. Dancing Machine (Steve Aoki Remix) - The Jackson 5
8. Hum Along And Dance (Morales Giamsta Mix) - The Jackson 5
9. Ain't No Sunshine (Benny Blanco Remix) - Michael Jackson
10. Maria (You Were The Only One) - Michael Jackson
11. Maybe Tomorrow (Sturken & Rogers Remix) - The Jackson 5
12. Ben (Akon Remix) - Michael Jackson
Flight Of The Concords - I Told You I Was Freaky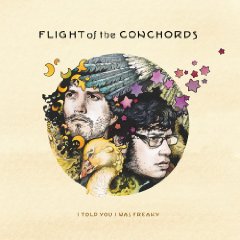 Hooray for second season soundtracks.
Tracks:
1. Hurt Feelings
2. Sugalumps
3. We're Both In Love With A Sexy Lady
4. I Told You I Was Freaky
5. Demon Woman
6. Rambling Through The Avenues Of Time
7. Fashion Is Danger
8. Petrov, Yelyena, And Me
9. Too Many Dicks (On The Dancefloor)
10. You Don't Have To Be A Prostitute
11. Friends
12. Carol Brown
13. Angels
Brett Anderson - Slow Attack
Danny Barnes - Pizza Box
Barren Earth - Our Twilight
Taylor Barton - Spiritual Gangster
Bauhaus - In The Flat Field (double disc)
Bauhaus - Mask (triple disc)
Bomshel - Fight Like A Girl
The Brand New Heavies - Live In London (double disc)
Sam Bush - Circles Around Me
The Carpenters - 40/40 (double disc)
Cartel - Cycles
Terri Clark - The Long Way Home
Jarvis Cocker - Jarvis
Leonard Cohen - Leonard Cohen Live At The Isle Of Wight 1970 (CD/DVD)
Deodato - Deodato 2 (reissue)
Joe Diffie - The Ultimate Collection
Electric Six - Kill
Tim Finn - North, South, East, West ... Anthology (double disc)
Flatt & Scruggs - Foggy Mountain Banjo (reissue)
Flight Of The Conchords - I Told You I Was Freaky
Flo & Eddie - Illegal, Immoral and Fattening / Moving Targets
Flo & Eddie - New York 'Times,' 1979-1994: Live at the Bottom Line
Erma Franklin - Piece of Her Heart: The Epic And Shout Years
Robert Francis - Before Nightfall
Fun Boy Three - Fun Boy Three (reissue)
Dickie Goodman - The King Of Novelty: Works 1956-1959
Colin Hay - Peaks & Valleys
I See Hawks in L.A. - The Best Of I See Hawks in L.A.
Island Records - Island Records Post Punk Box Set: Out Come The Freaks (triple disc)
Isley Brothers - Here We Go Again (live)
Ivan & Alyosha - The Verse, The Chorus
Kings Of Convenience - Declaration Of Dependence
Kutless - It Is Well
Michael Jackson - Michael Jackson: The Remix Suite
King Crimson - Red (CD/DVD) (reissue)
Tina Lambert - Christmas In A Cappella
Little Dragon - Machine Dreams
Lyle Lovett - Natural Forces
Madness - One Step Beyond (reissue)
Maps - Turning The Mind
Bob Marley And the Wailers - Trenchtown Rock: The Anthology 1969-78
Cerys Matthews - Don't Look Down
Tim McGraw - Southern Voice
Loreena McKennitt - A Mediterranean Odyssey
Middle Distance Runner - The Sun And Earth
Coco Montoya - The Essential Coco Montoya
Graham Nash - Songs For Beginners (vinyl reissue)
Olivia Newton-John - Christmas Wish
Josh Ottum - Like The Season
Johnny Paycheck - Nowhere to Run: The Little Darlin Years' 1966-1970
Wilson Pickett - Don't Knock My Love (reissue)
Rammstein - Liebe Ist Für Alle Da
Chris Rea - Still So Far to Go ... The Best Of Chris Rea
Lou Reed - Legendary Hearts (reissue)
Lou Reed - New Sensations (reissue)
Miles Benjamin Anthony Robinson - Summer Of Fear
Russian Circles - Geneva
Timothy B. Schmit - Expando
Joyce Sims - Come Into My Life: The Very Best Of Joyce Sims (double disc)
Snap! - Snap! The Power: Greatest Hits
Joss Stone - Colour Me Free
Sufjan Stevens - The BQE
Tiny Tim - I've Never Seen A Straight Banana: Rare Moments, Volume 1
Toots & The Maytals - 54-46 Was My Number: Anthology 1964 to 2000
Kristina Train - Spilt Milk
Vertical Horizon - There And Back Again
Jody Watley - The Makeover
Jane Wiedlin - Jane Wiedlin (reissue)

Popular in the Community