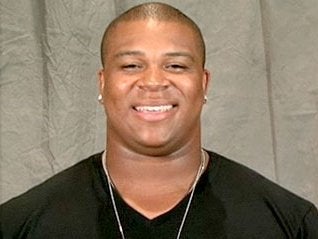 In a dramatic moment on American Idol, Michael Lynche received the fewest votes from the public and was in danger of being cut from the show -- a classic case where a talented performer somehow fell through the cracks and the very reason the "save" was invented. And indeed, the judges used their save and Michael Lynche is still in the competition. That means next week two contestants will be cut from the show no matter what.
The night began with the Idol contestants doing a Beatles medley. I can't be certain they were lip-syncing but I believe they were. Frankly, simply the idea that their performance seemed canned is bad enough. They all looked great in mod, black and white Sixties outfits, especially Katie Stevens (who inexplicably changed outfits during a commercial break).
All three women were pronounced safe (a gender breakdown that often happens when one sex outnumbers the other). Kara DioGuardi protege Jason DeRulo performed a snippet of one tune and then his hit, "In My Head" with fire, backup singers, a dangerously studded jacket and dance moves that all echoed Michael Jackson. In a strange gambit, they switched to slo-mo black and white in the middle of the live performance. Not a wise move for a new artist to my thinking -- let us get caught up in the moment; don't let us feel like we're watching a video. It was ok overall, though the song was weak.
David Archuleta delivered a piano-led encore of his rendition of "Imagine," this time including the lyrics "Imagine there's no heaven" that he cleverly skipped when in competition. It was good and the best guest performance of the night. Has he dyed his hair?
Rihanna performed a Grammy-worthy spectacle of her new single "Rock Star 101." Another hip-hop song weak on melody (it's certainly no "Umbrella") but she could sell millions of downloads by showing us how she slipped into that skin-tight outfit.
Finally it came down to the bottom three: Aaron Kelly, Andrew Garcia and Michael Lynche. (In a poor night, I only got two of the three right.) Aaron was safe and then to everyone's surprise, so was Andrew. Andrew was the only one the judges wouldn't have saved. Michael Lynche did another strong rendition of Kate Bush's "This Woman's Work" and Simon Cowell -- with his usual dramatic flair -- announced he was safe. Who, I wonder, will be the lead judge next season? They're gonna miss Simon and it should be Ellen, but will Randy feel dissed? What do you think? Who is the next lead judge and were they right to save Michael Lynche, ie. could he be in the finals? Because if he doesn't deserve to be in the finals, you shouldn't use the save.