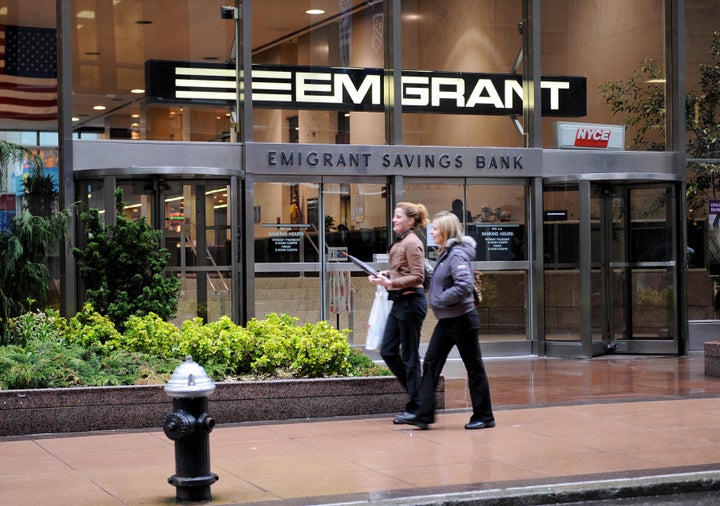 WASHINGTON -- The biggest winner from a bipartisan highway funding deal hammered out by congressional negotiators on Tuesday isn't a Republican, a Democrat, or even the nation's roadways. It's Emigrant Savings Bank.
A single line slipped into the package will help the Manhattan-based lender dodge a rule from the 2010 Dodd-Frank financial reform law designed to prevent large and mid-sized banks from relying too heavily on borrowed cash. Emigrant is literally the only firm affected by the change.
The provision has nothing to do with repairing roads and bridges, of course. It doesn't even help lawmakers come up with money to pay for that construction. It only helps Emigrant boost its profit ratios by operating with more borrowed money.
The Emigrant bank aid won't damage the economy. The bank holds less than 1 percent of the assets owned by multi-trillion-dollar behemoths like JPMorgan Chase or Bank of America. But Congress could grant multimillion-dollar favors to just about anyone without risking a banking panic. There's a reason why legislators granted it to a bank controlled by a billionaire family.
Emigrant is owned by the Milsteins -- real estate kingpins who have been power players in New York state politics for decades. Bank Chairman Howard Milstein bundled funds for President Barack Obama's 2008 campaign, and convinced then-Rep. Michael Grimm (R-N.Y.) to introduce an earlier version of the one-sentence bill in 2012 after making a $2,500 contribution to his campaign. The bill faded away after garnering a host of bad press, and lost its chief advocate when Grimm pleaded guilty to felony tax fraud and resigned his office in January.
But the Emigrant largesse didn't stop with Grimm. Bank vice chairman Harriet Edelman has given $3,000 to Sen. Richard Shelby (R-Ala.) since the 2014 elections. Over the same time period, Howard Milstein, his wife Abby and their son Michael have given $16,200 to Sen. Ron Wyden (D-Ore.) and $5,400 to Sen. Chuck Schumer (D-N.Y.). In the 2012 cycle, Howard and Abby gave $10,000 to Sen. Sherrod Brown (D-Ohio).
Such campaign finance figures are typically associated with shepherding a bill through a committee -- not ensuring that they actually become law. But Shelby, Wyden, Schumer and Brown all were all part of the highway bill negotiating team. After Democrats fought off GOP efforts to defang broader Dodd-Frank policies, they let the Emigrant provision slide.
Highway bill negotiators are betting their colleagues in Congress won't jeopardize a bipartisan infrastructure project over a policy change that happens to help Emigrant juice its capital without creating other problems.
Potentially more destructive efforts at targeted, opportunistic sleaze almost made it into the highway bill. As recently as Monday night, the bipartisan deal included a major change to the Franklin D. Roosevelt-era Trust Indenture Act that would have rewritten bankruptcy standards to help Education Management Corp. -- one of the nation's largest for-profit college operators that just agreed to pay $95.5 million to settle a fraud case with the Department of Justice. The change would have altered bondholder rights in order to help EDMC slough off debt outside of bankruptcy court. The for-profit school is desperate to avoid a formal bankruptcy filing, which would strip it of the federal funding that constitutes a significant portion of its revenue -- thanks to government-backed student loans.
Those changes could have had repercussions well beyond a single student lender -- potentially hammering pension funds and investors in other distressed firms.
"One basic rule of thumb is, don't fuck with laws passed in the 1930s," said a Democratic Senate aide. "They were usually passed to fix a problem that led to the Great Depression."
The EDMC bailout failed. But a few other changes to consumer law survived.
The final highway bill authorizes banks to barrage the Consumer Financial Protection Bureau with applications to be exempted from key mortgage standards adopted after the financial crisis. The CFPB already allows rural lenders leeway on the rules, but as a result of the highway bill, any bank that does not operate in a region the agency designates as rural can apply for rural status anyway. That allows bank lobbying groups to coordinate application drives to inundate the agency with paperwork, eating up its resources and hamstringing its enforcement efforts.
Money for federal highway funding typically comes from a gas tax. But inflation has gradually eroded the power of that tax, which hasn't been increased since 1993. Instead of raising that tax to pay for new highway work, the bill raids other programs, and embarks on at least one pointless new revenue-generation project.
Private debt collectors will soon be haranguing people with delinquent IRS bills thanks to another provision. IRS agents don't currently expend much energy pursuing many overdue tax accounts, because an agency analysis of 2013 tax data found that 79 percent of such cases involved people essentially too poor to pay. So while private debt collectors will get a slew of contracts with the federal government, consumer advocates say the project will result in lots of harassment, but little revenue.
The highway bill also raids a fund that the Federal Reserve uses to help it conduct ordinary monetary policy operations. The legislation saps two-thirds of the fund in order to come up with about $20 billion in funding. But as ex-Fed Chairman Ben Bernanke has noted, the move is really just an accounting trick that makes the central bank's job harder without actually saving the government any money. The Fed tapped its surplus fund 158 times between 1989 and 2001, according to a 2002 GAO report on the fund.
None of these riders are going to create the next financial panic, or force thousands of kids to go hungry. That's why they're unlikely to impede the highway bill's progress to enactment.
Hey, at least it's bipartisan.
Zach Carter is the Huffington Post's Senior Political Economy Reporter and a co-host of the politics podcast 'So That Happened.' Listen to the latest episode below:
Clarification: This article previously stated that Howard and Abby Milstein gave $16,200 to Ron Wyden's campaign in the 2016 cycle. The total includes $5,400 from their son Michael, as well.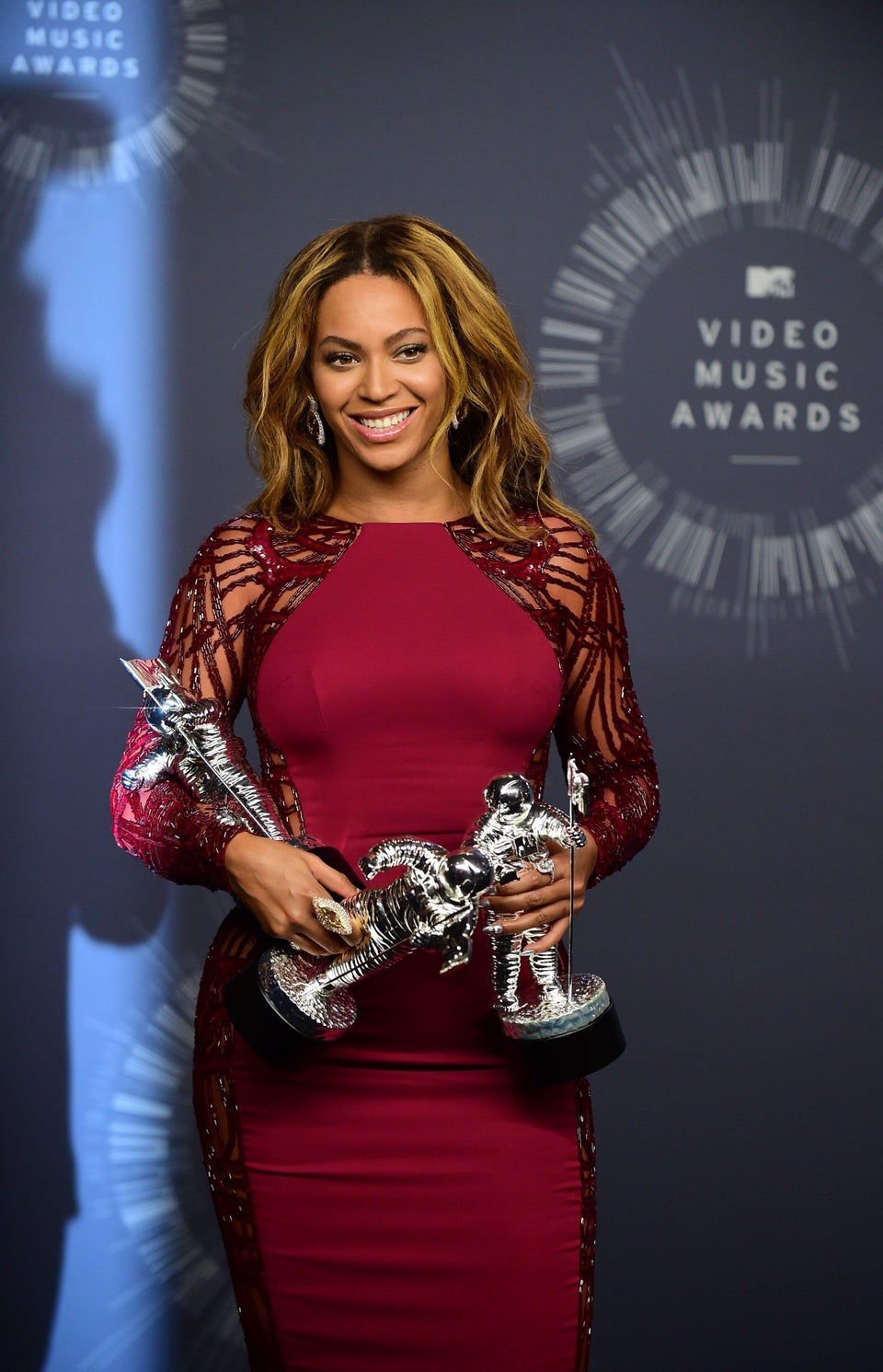 Hillary Clinton's Celebrity Donors
Popular in the Community