Emilia Clarke hates misogyny even more than her character, Daenerys Targaryen, hates the Lannisters.
The "Game of Thrones" actress recently opened up to Rolling Stone about the ways that women are treated differently from men in her industry, saying, "I feel so naive for saying it, but it's like dealing with racism."
The actress, who is white, continued:
You're aware of it, and you're aware of it, but one day, you go, "Oh, my God, it's everywhere!" Like you suddenly wake up to it and you go, "Wait a fucking second, are you . . . are you treating me different because I've got a pair of tits? Is that actually happening?" It took me a really long time to see that I do get treated differently. But I look around, and that's my daily life.
Clarke did not expand on the experience or consequences of racism, but she did note that her TV-ready looks don't stop her from supporting feminism.
"Yes, I've got mascara on, and I also have a high IQ, so those two things can be one and the same," she said.
The actress previously spoke out about inequality in an essay for HuffPost U.K. in honor of International Women's Day, explaining how she experienced equality in her household while growing up but later realized "it was not a shared voice of a generation." She ended the essay by stating that she hopes to use her voice to help make a feminist mindset "the new normal."
Clarke told Rolling Stone that she eventually plans to open a production house "full of nice, funny women" to counteract the inequality she's witnessed. She envisioned what the environment would be like: "'Yeah, I've got a pair of tits, and aren't they lovely? Aren't they great? You do too! They're great, you're in the club!' "
The actress also noted that she's "fucking lucky" to play a great female leader like Daenerys, aka Khaleesi, on "Game of Thrones."
"Anyone who seems to think that it's not needed need only look at the political environment we're all living in to be like, 'Oh, no, it's needed. It is needed,' " said Clarke of her character. (She also not-so-fondly remembered Brexit and the rise of Donald Trump in 2016 as "the fucking year where everything shit happened.")
As Clarke explained, "Khaleesi got a little something extra this year, you know what I mean? She got a little something else going on."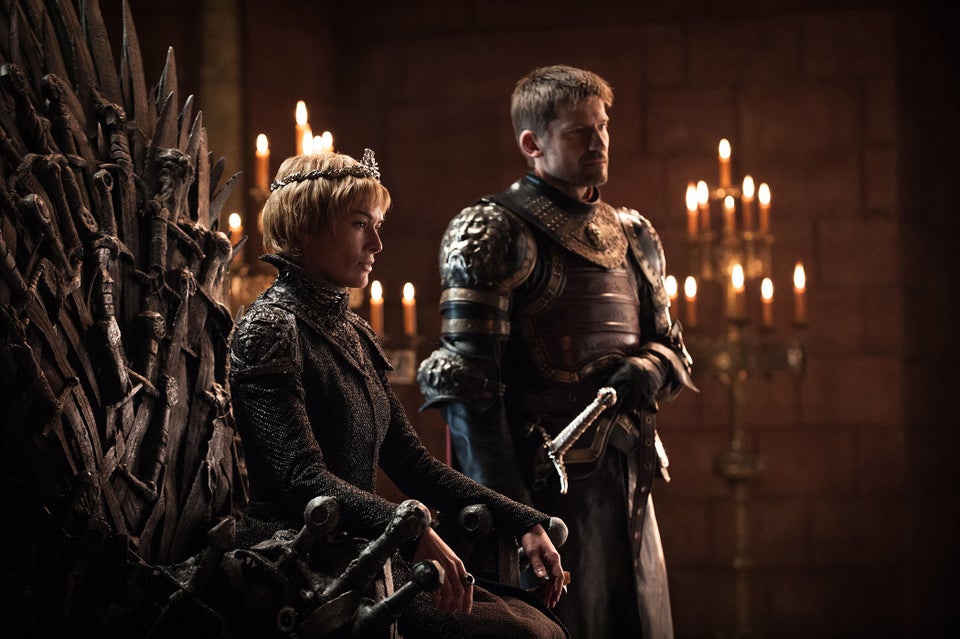 'Game of Thrones' Season 7 Images