Emilia Clarke suffered for her art. The "Game of Thrones" actress talked about the famous scene where her character Daenerys Targaryen had to eat a horse's heart on "Jimmy Kimmel Live.
"I was kind of covered head to toe in the fake blood. And I'm kind of continually sticking myself, to myself or to other things," Clarke said. She even admitted that at one point she vanished from the set. It turns out she'd gotten stuck to the toilet.
See what Emilia Clarke has to do next on "Game of Thrones" when the HBO series returns March 31, 2013. Catch "Jimmy Kimmel Live" every weeknight at 12 a.m. ET on ABC.
TV Replay scours the vast television landscape to find the most interesting, amusing, and, on a good day, amazing moments, and delivers them right to your browser.
Related
Before You Go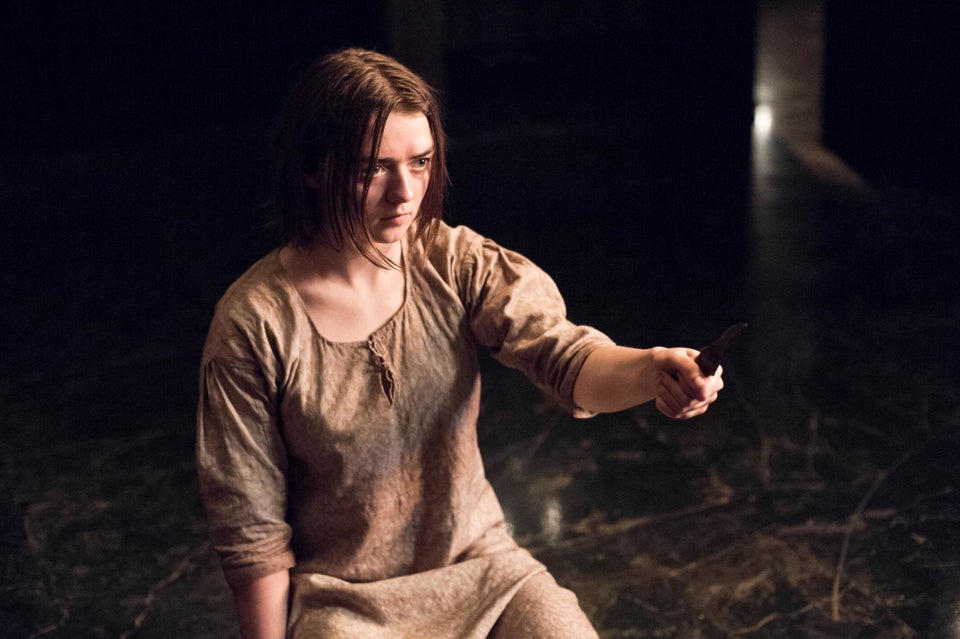 "Game Of Thrones"
Popular in the Community