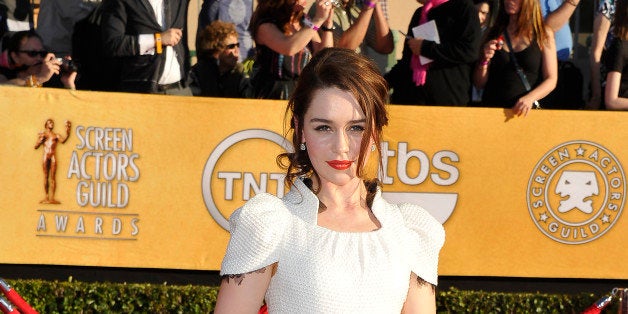 All hail the Mother of Dragons, but equally as important, the radiant Emilia Clarke.
If you aren't a "Game of Thrones fan," we forgive you, but you definitely need to jump on board with this beauty. Dissimilar to her character in the HBO series, Emilia Clarke's jaw-dropping features have nothing to do with that long, blonde mane. Her striking dark brown hair paired with her flawless skin tone never fail to complement her red carpet outfits, and today we're celebrating her 27th birthday with ten of our favorite looks.
Cheers to you, Your Grace.