Daenerys Targaryen -- also known as actress Emilia Clarke -- covers the May issue of Glamour magazine in all her badass glory.  
In the candid cover story, the 29-year-old actress talks about the women that follow "GoT," explains her character's disturbing rape scene and discusses all the male nudity she wants to see. 
"I love that so many women watch the show," Clarke said of the 40 percent female viewership following the HBO series. "If you look at 'Game of Thrones' on face value -- blood, tits, dragons, swearwords -- you're like, 'Oh, this must be for guys.' But if you take that away, the story lines are fascinating depictions of the struggle for power. And women are in on that conversation." 
Part of the show that gets tough for both male and female viewers to watch are the jarring depictions of rape on "GoT." Though they're difficult for both the audience and the actors, Clarke feels as though her particular scene built "empathy" for her character. 
"Well, Daenerys and Khal Drogo's arranged marriage, and the customary rape that followed -- ask George R.R. Martin why he did that, 'cause that's on him," Clarke said. "But I thought the consensual sex she has thereafter was genius. She is physically saying, 'You can't rape me again. I'm going to be in control and show you something you've never seen before.'"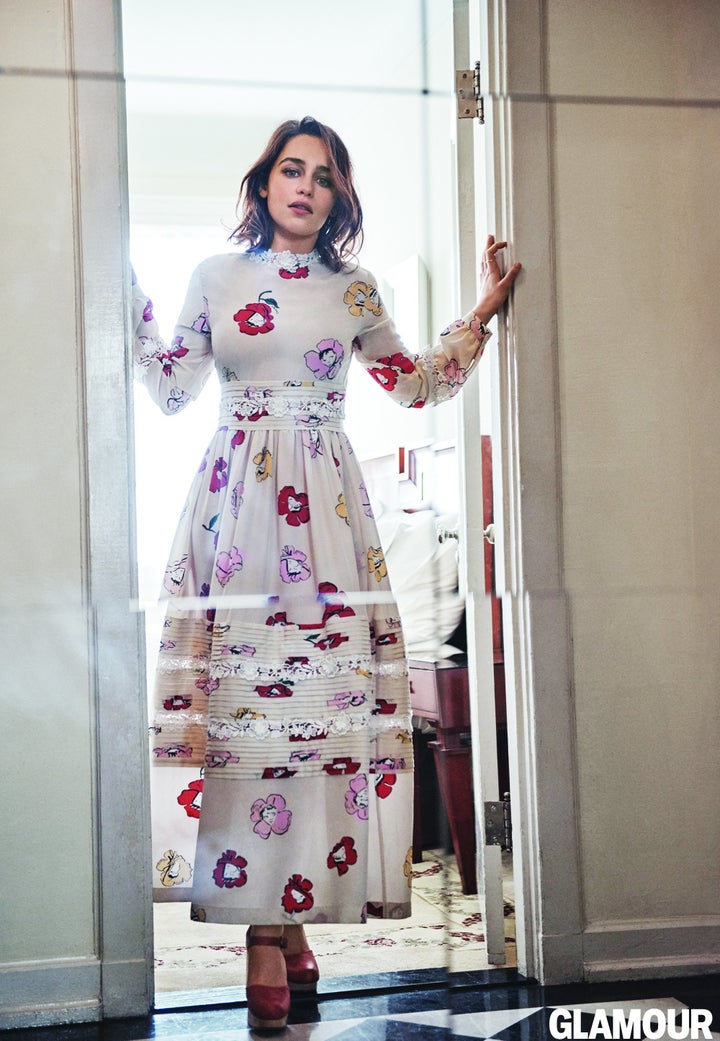 The actress continued to defend the brutal scene. "At the heart of it, we're telling a story; you need that part of the story to feel empathy for Daenerys," she said. "You see her attacked by her brother, raped by her husband, and then going, 'F**k all of you, I'm gonna rule the world.' That's where we are now." 
And, as Clarke told Glamour, if she was allowed to end "Game of Thrones," Khaleesi and her dragons would rule the world -- and give the viewers a little more male nudity while they're at it. 
"I want to see Daenerys and her three dragons share the throne," the actress said. "Eat goat they've barbecued. And bring back all the pretty boys, get them to take their trousers down, and be like, 'I'm now the queen of everything! I'd like close-ups of all the boys' penises, please.'"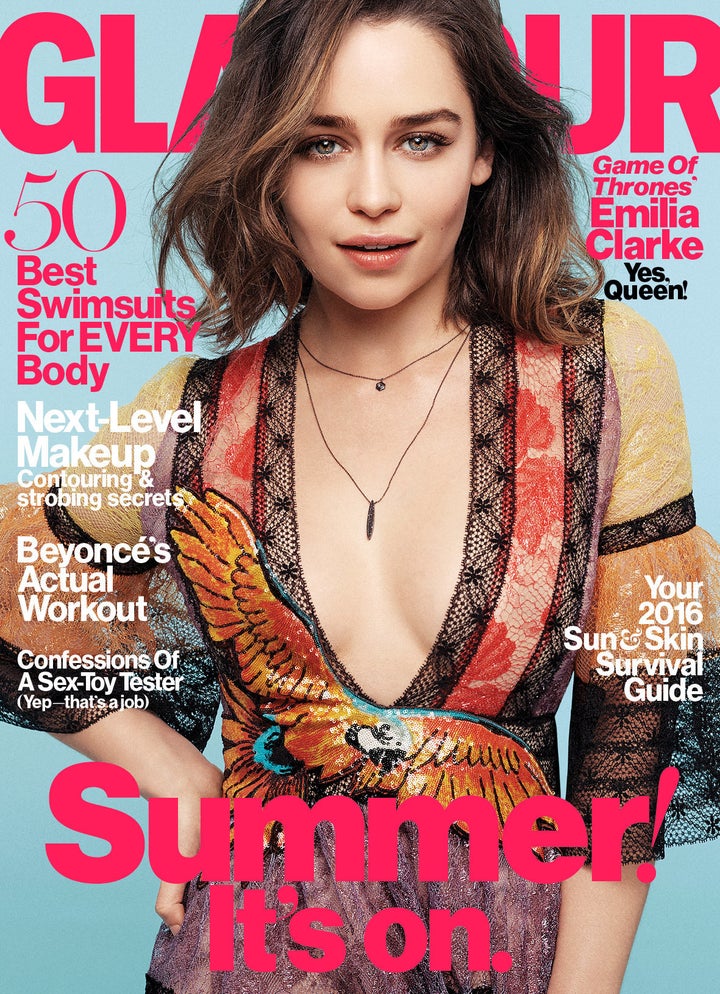 Calling all HuffPost superfans!
Sign up for membership to become a founding member and help shape HuffPost's next chapter
BEFORE YOU GO
PHOTO GALLERY
"Game Of Thrones"