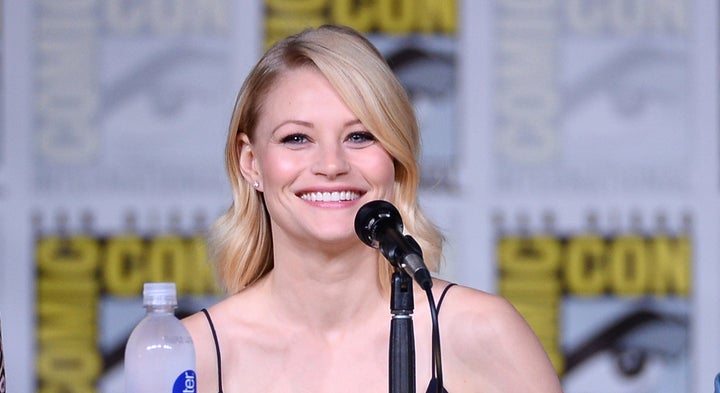 Emilie de Ravin has spoken out against an airline employee she said treated her with force while she traveled with a breast pump.
On Thursday, the "Once Upon a Time" actress said she was "grabbed forcefully" and had her "carry on bag ripped out of [her] hand" by an American Airlines employee at LAX. In a later tweet, she clarified she was traveling with her breast pump.
The actress, who welcomed her daughter in March, tweeted that the pilot was "helpful & apologetic," but requested that the airline "kindly dismiss" the employee she said forcefully grabbed her carry-on. In response, the airline asked de Ravin to follow its Twitter account so it could look into the incident. American Airlines told The Huffington Post that it is still investigating the issue. A representative wrote in an email:
We are still looking into the situation internally and following up with the customer. Passengers are allowed to have two carry-on items, and breast pump is considered a medical assistive device that can be brought on board in addition to carry-on items. The pump was eventually allowed on board. We apologize to the customer for the inconvenience.
de Ravin also tweeted to thank the airline for an otherwise "smooth and safe flight."
Other moms, famous and non-famous, have used social media to share their grievances about traveling as a breastfeeding mother. In April 2015, Alyssa Milano tweeted that Heathrow Airport confiscated 10 ounces of breast milk she had pumped. And in December 2015, a Texas mom wrote a viral Facebook post saying Delta would not allow her to bring her frozen breast milk on board with dry ice after contacting the airline for specific instructions on how to travel with it.
Hopefully de Ravin's tweets will help ensure other breastfeeding moms won't have to go through what she did.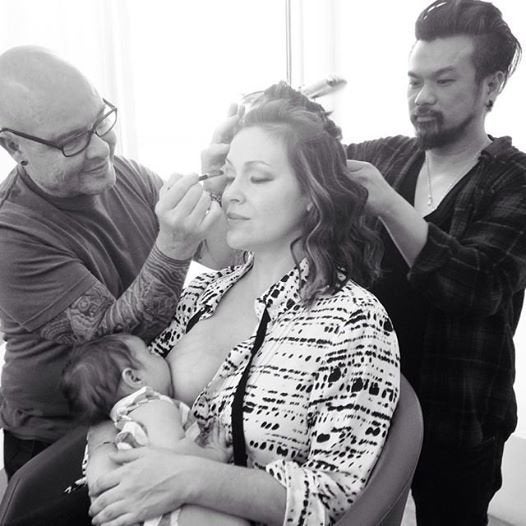 Breastfeeding Moments In Hollywood