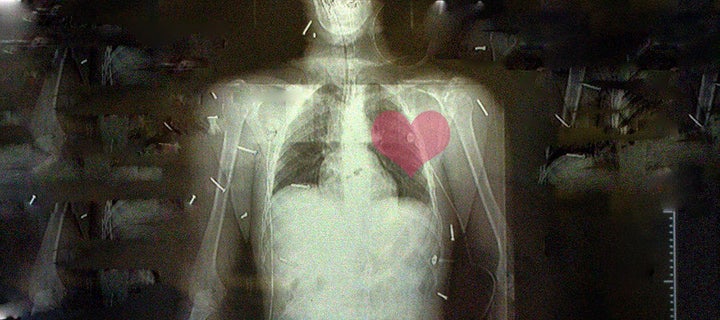 When 21-year-old art student Emilie Gossiaux set out on her bike one fall morning in Brooklyn, she expected to arrive at her internship -- not a hospital bed.
Gossiaux was struck by an 18-wheel semi truck and suffered brain damage, a stroke and fractures of her head, leg and pelvis. She was rushed to the hospital.
For weeks, her devoted mother and father -- and boyfriend Alan Lundgard -- took shifts waiting by Gossiaux's bedside. She was mostly unresponsive, but they refused to give up, they told WNYC's Radiolab in a recent interview.
Once her condition was stabilized, doctors said she wasn't eligible to be moved to a rehabilitation program because she couldn't respond to commands. Her eyes wouldn't follow visual stimuli and she'd been hearing impaired since childhood.
Without a chance at rehabilitation, Gossiaux would be left at a nursing home with little chance of recovery.
Lundgard believed the woman he loved would come back to him. He turned to the Internet to read up on Helen Keller.
Immediately, Gossiaux responded.
Excitedly, Lundgard documented her words, using his cell phone to record their interactions as she answered question after question.
Finally, he had the proof he needed to show the doctors Gossiaux could go to rehabilitation and had a chance at recovery.
Gossiaux is now recovering at New York's Rusk Institute. She has lost her sight, but can still hear with the use of the hearing aids she's worn most of her life.
Despite her blindness, she plans to continue to make art. Her hands, not her eyes, will dictate her creations now.