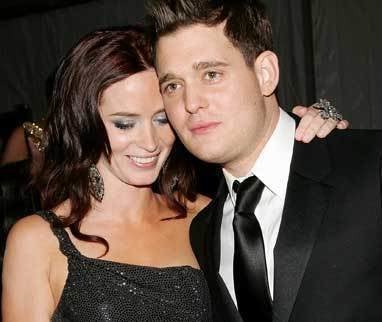 Perez Hilton is reporting that British actress Emily Blunt and Canadian singer Michael Bublé have split after being together for three years:
Super sexy Canadian crooner Michael Buble and his girlfriend, British actress Emily Blunt, have ended their relationship, the singer's publicist confirms exclusively to PerezHilton.com.

Rep Liz Rosenberg tells us, "Sadly, after three years, they have parted ways. They are both extraordinary people with huge talent. Let's wish them well."

We do wish them both well.

If only Buble were gay! He'd be our husband!
Each was the other's biggest cheerleader. "I get tears in my eyes when I see him onstage. It's overwhelming," Blunt told People last year.

The feeling was mutual for Bublé. "Every time I see her onscreen, I fall in love with her all over again," he said.

After Bublé, Blunt's second biggest fan was her boyfriend's mom. "I love her," Amber Bublé, 53, gushed to People this spring. "In fact if he doesn't marry her, I'll kill him. But we'd find someone in the family to marry her because we're not letting her go, ever. She's just the best thing ever and they're perfect together."

But the strains of a long distance relationship may have weighed on the couple, who shared a home in Vancouver. With their busy acting and touring schedules, "It's not easy," Bublé told People in April.
The HollywoodGossip.com ran these photos: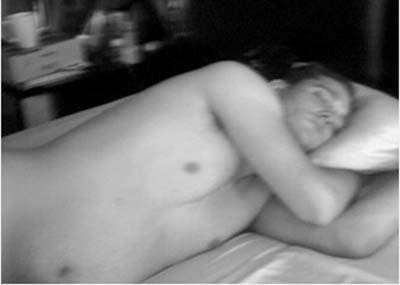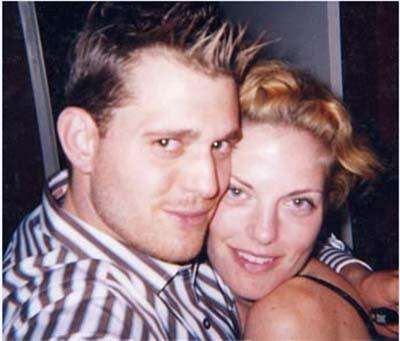 Popular in the Community