Blunt and her husband, fellow actor John Krasinski, enjoyed a rare public family outing on Friday with daughters Hazel, 9, and Violet, 6, at the U.S. Open.
Out of the foursome, Blunt seemed to be the most engaged in the match. In photos from the event, the "Oppenheimer" actor could be seen reacting with enthusiasm to the on-court action at New York's Arthur Ashe Stadium.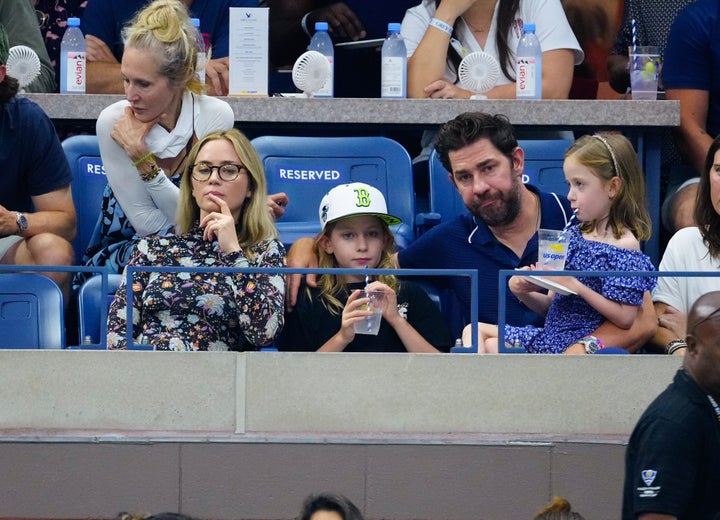 As numerous outlets have pointed out, Blunt and Krasinski have kept their children out of the public eye and off of their social media accounts.
The family's appearance at the U.S. Open comes nearly two months after Blunt announced her plan to take a break from acting to alleviate the "emotional cost" of leaving her children to take on new projects.
"This year, I'm not working," she said during an appearance on Bruce Bozzi's iHeart podcast "Table for Two" in July. "I worked quite a bit last year and my oldest baby is 9, like, we're in the last year of single digits."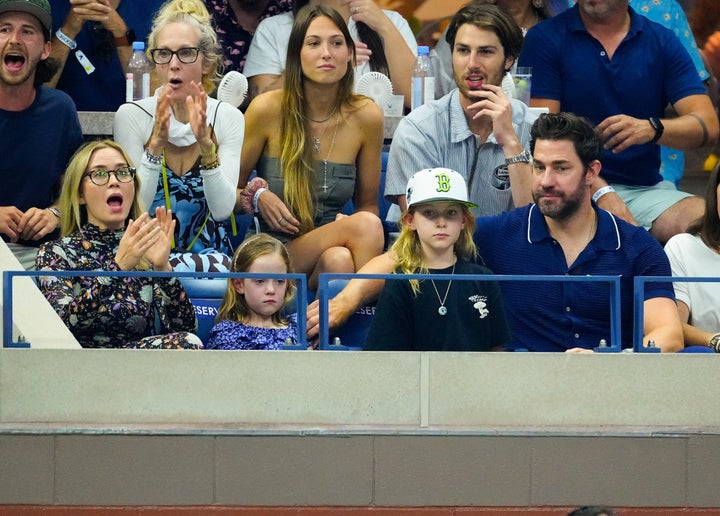 "I just feel there are cornerstones to their day that are so important when they're little," she added. "And it's, 'Will you wake me up? Will you take me to school? Will you pick me up? Will you put me to bed?' And I just need to be there for all of them ― for a good stretch. And I just felt that in my bones."
Blunt had shared similar sentiments in a June interview with Harper's Bazaar UK, noting that Hazel and Violet didn't find her A-list celebrity status particularly interesting.
"What's exciting for them is when I can pick them up from school and take them swimming," she said.
Weeks before Blunt's announcement, Krasinski credited his wife of 13 years with being the "hero at home" during the rigorous shooting schedule for the Amazon series "Jack Ryan," which aired its fourth and final season this summer.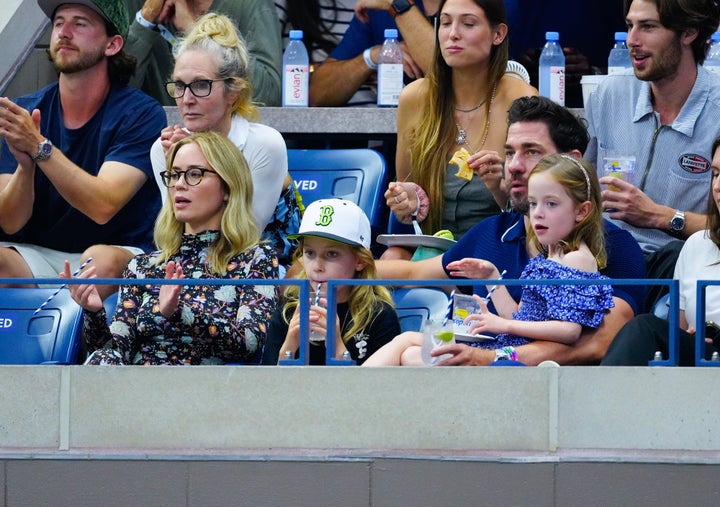 "Her support through this show is what's made it possible for me," he told E! News in June. "Not only in the logistics of having to travel the world constantly, and being supportive, and making sure my kids didn't abandon me when I had to go to these countries and shoot."
Krasinski also acknowledged having taken "such inspiration" from Blunt as an actor, noting: "She's also done this action stuff way better than I have. So I go back and I watch 'Edge of Tomorrow' and 'Jungle Cruise' and get more ideas."
Support HuffPost
The Stakes Have Never Been Higher
Popular in the Community