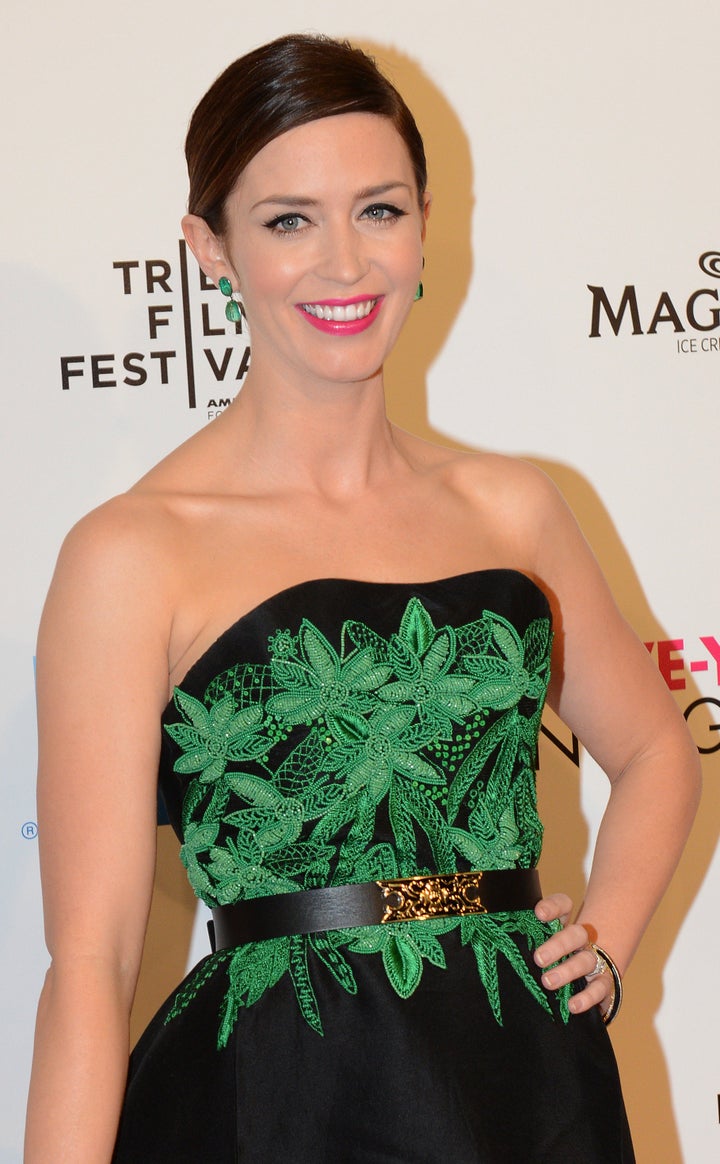 Perhaps it's because of her last name. Perhaps it's because April 20 is just a day away. But when we first glanced at Emily Blunt's dress from last night's "The Five Year Engagement" premiere, we couldn't help but think of... well, weed.
Because while we're fairly sure it wasn't intentional, "The Five Year Engagement" actress was sporting a frock covered in green leaves that some might say resemble the marijuana variety.
Alas when you look closely, those beaded green petals appear to be blooming flowers, a much more conventional dress pattern and a safer red carpet bet.
Check out Emily's very green look from Wednesday night. Are you a fan?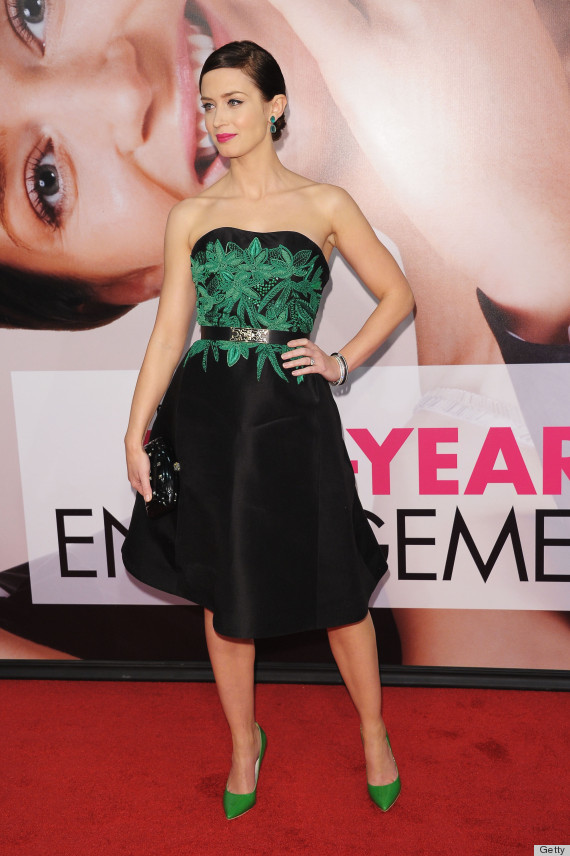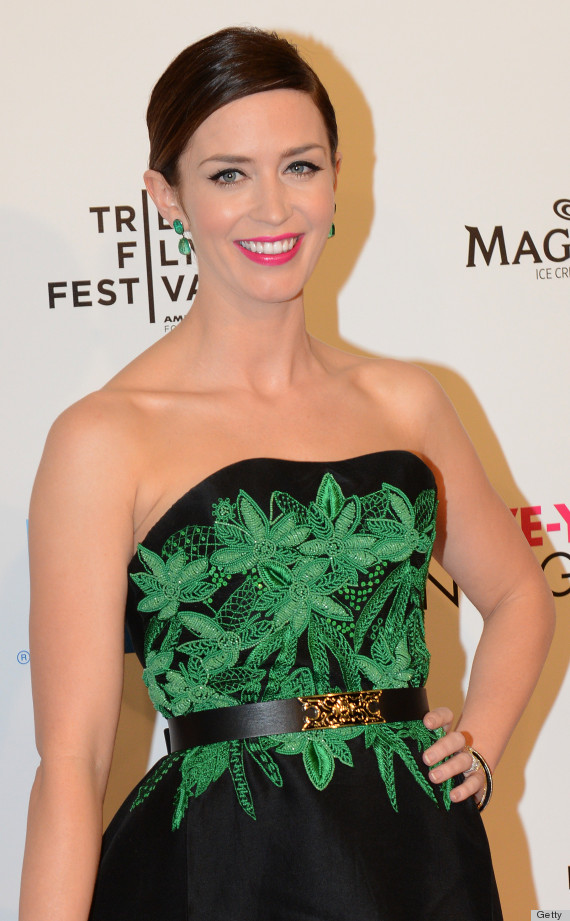 Before You Go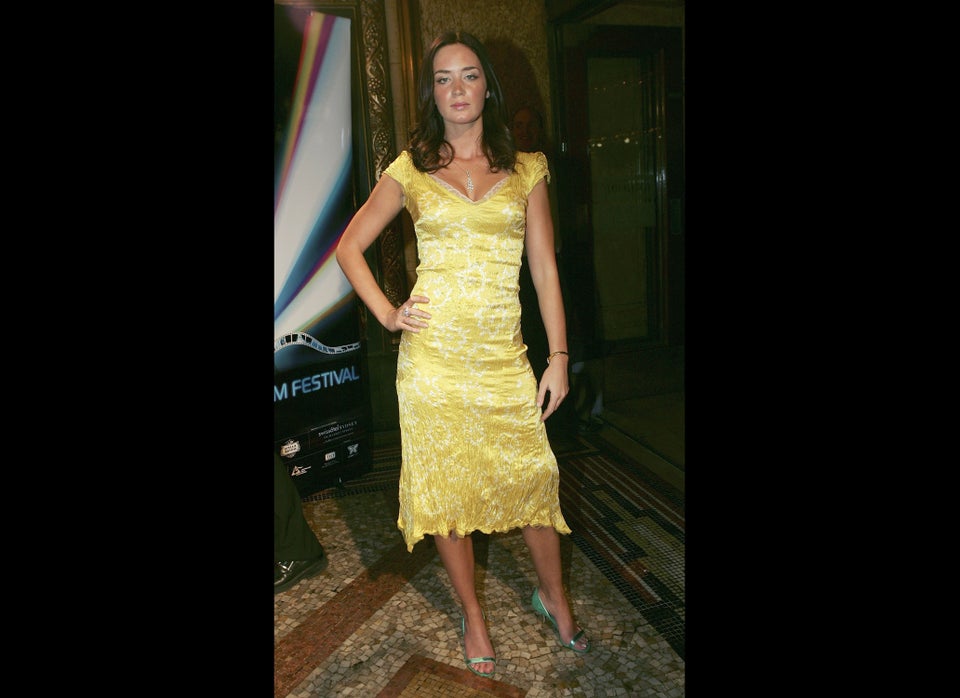 emily blunt style evolution