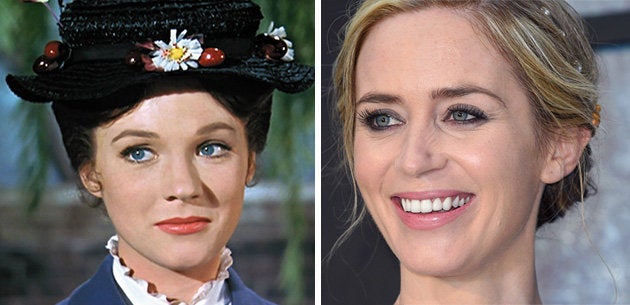 With all the crazy stuff on the internet, a "Mary Poppins" fan theory could easily be something quite atrocious. However, even the new Mary Poppins herself thinks one popular idea sounds precocious.
Um-dittle-ittl-um-dittle-I ...
In the original movie, Julie Andrews plays Mary Poppins, a magical nanny who takes the Banks kids, Michael and Jane, on wild adventures. She's way cooler than regular nannies and encourages taking sugar with your medicine. (Mom, are you listening?)
Then there's Mary's friend Bert (Dick Van Dyke). He also joins in on the fun, jumping into chalk drawings and singing nonsense songs with Mary and the kids.
The relationship between Mary and Bert has always been a little hazy. The author of the Mary Poppins books, P.L. Travers, even reportedly wanted any notion of a romantic relationship between them removed from the film. And there's a theory that could possibly explain why:
The theory: Mary Poppins used to be Bert's nanny.
Various blogs speculate on hidden relationships in "Mary Poppins," but one stands out. In the movie, it appears Bert has some sort of a past with Mary. It's not like other chimney sweeps regularly go around jumping into chalk drawings and hanging out with penguins, after all. If so, give me a broom and point me to the nearest chimney. Penguins are cool.
What you might've missed is that the relationship may be explained in the song "Supercalifragilisticexpialidocious."
When I was just a lad/My father gave me nose a tweak/And told me I was bad/ But then one day I learned a word/That saved me achin' nose/The biggest word I ever heard/And this is how it goes, oh/ Supercalifragilisticexpialidocious.
The theory claims that it was Mary Poppins who taught Bert the word when he was "just a lad," because she was obviously his nanny. Where else are you going to learn a word like that? Who else would teach it to you?
Later in the movie, after Mr. Banks finally relaxes a bit, he tells Mr. Dawes Sr. that Mary knows all about supercalifragilisticexpialidocious. Likely, the word came from her.
The new Mary Poppins, Emily Blunt, is into the idea that Mary was Bert's nanny, too. She doesn't even need a spoonful of sugar to be down.
"That's a lovely notion," Blunt said about the possibility. "That's very cool." When The Huffington Post asked if she thought this could actually be true, the "Girl on the Train" actress added, "Oh, I do. I really do. I think that's a very lovely possibility."
The sequel, "Mary Poppins Returns," is set years after the original, with Mary Poppins coming back to see the grown-up Banks kids, Michael and Jane. Blunt is around the same age Andrews was when playing Mary. Because of that, it appears the magical nanny doesn't really age, which is more support that Mary could've also been Bert's nanny.
We think this theory is supercalifragilisticexpiali-dope-shiz. But what do you say, Mary?
Before You Go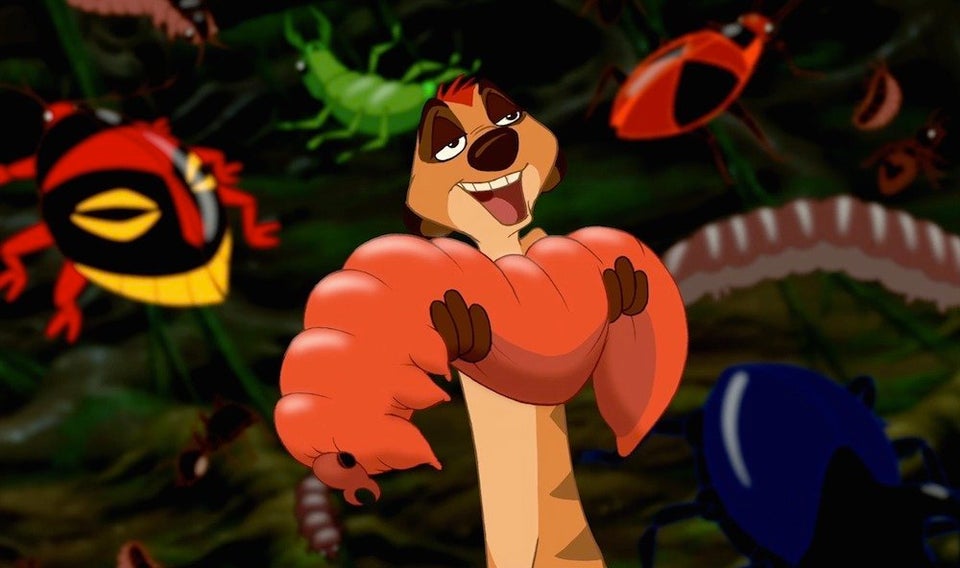 Disney's Hidden Mickeys
Popular in the Community