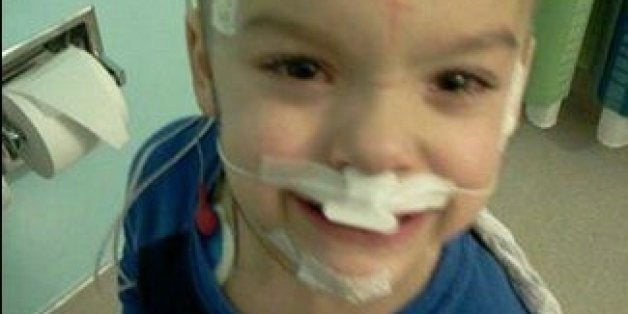 An Ohio mother who subjected her son to numerous medical tests in an alleged cancer hoax was arrested Tuesday.
(Story continues below)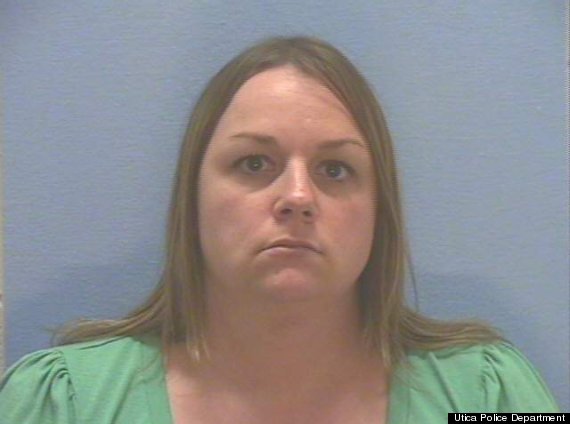 Emily Creno
Beginning in December 2012, Creno convinced friends and family that her 4-year-old son, J.J., was allegedly dying of cancer.
Court records obtained by the Associated Press said that the boy was initially taken to a hospital for seizure-like symptoms. Over multiple visits, he underwent at least 20 blood tests and more than 150 hours of inpatient monitoring, along with other tests. Creno also shaved her son's head regularly.
"Each time [the child] was brought into the hospital, staff was unable to find any signs or symptoms of medical distress," a statement of facts said.


A supporter put together a Facebook group to help get donations for JJ and Emily Creno
That fact appears to have been kept from friends, family and others wishing to show their support. Several Facebook groups organizing donations of money and goods for the family sprung up in response. One of them, "Champions for the Creno Family," had almost 150 members at time of writing.
News reports suggest at least 20 people claimed to have donated money or goods to the family, including food, clothes and toys. One supporter claimed he drove 500 miles to see the family.
"He could hardly walk," John Creno told the newspaper. "He could not talk at all. You could not understand a word he said. He would literally sit on the couch, tell you he had to go potty and, before you could help him, he already wet himself."
John Creno said he had no idea his wife was lying to him. The couple have since divorced.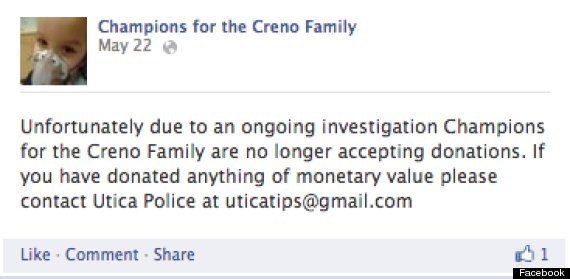 Utica police were first tipped to the possible fraud by a woman who had a daughter with leukemia and thought information in online updates about Creno's son didn't make sense. Damian Smith, the detective assigned to the case, said the Columbus physician whom Creno said was J.J.'s oncologist had no knowledge of the child.
In a Facebook support group, Creno claimed to have worked as a nurse at Nationwide Children's Hospital, where her son received numerous tests. However, an investigation by WBNS revealed that Creno had not worked at the hospital, and had never been a licensed nurse in Ohio.
The child's father said above all, he was concerned about his son's emotional well being.
"He was told that he was going to see Donna," John Creno said. "Donna was my mom, who passed away from cancer. So telling a 4-year-old, 'You're going to go see Donna' -- he thought he was going to die."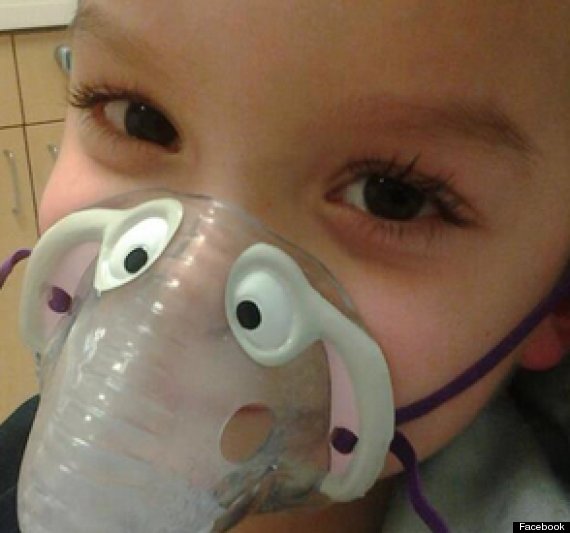 Calling all HuffPost superfans!
Sign up for membership to become a founding member and help shape HuffPost's next chapter
BEFORE YOU GO
PHOTO GALLERY
Cancer Fakers Caught