It seems somehow more appropriate to celebrate Emily Dickinson's death anniversary, rather than her birthday. After all, she's remembered as much for her morbidly enigmatic poetry as her decision to shroud herself in white and hide inside the Dickinson family home as a recluse. And on May 15, 1886, she died an almost entirely unknown poet, leaving her work and letters in the hands of her sister Lavinia.
Of course, there's more to Emily Dickinson than that mythical image propagated by high school English classes everywhere. She liked to bake! She loved her dog! She had terrible handwriting! In fact, Atlantic Monthly editor Thomas Wentworth Higginson once totally trashed her penmanship, calling it "so peculiar that it seemed as if the writer might have taken her first lessons by studying the famous fossil bird-tracks in the museum of that college town." Burn.
In honor of this beloved American eccentric, we give you six facts and theories that will make you appreciate her even more.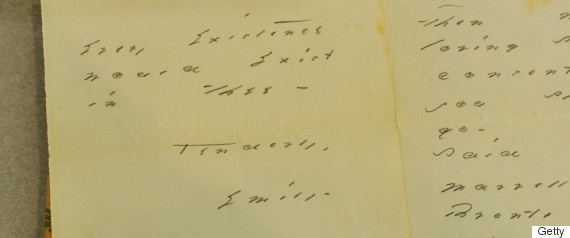 A letter signed by Emily Dickinson.
Her poems can be sung to the tune of the "Gilligan's Island" theme.
Yep. Emily Dickinson consistently employed the "common meter" in her poems, which is, coincidentally, the same used in our favorite '60s castaway series. It's four beats followed by three beats. And it's actually used in a lot of songs, former U.S. poet laureate Billy Collins told NPR, from nursery rhymes to Protestant hymns. But a Dickinson-"Gilligan's Island" mashup is the best.
Try it out. Here's the first stanza of "Because I Could Not Stop For Death":
Because I could not stop for Death,
He kindly stopped for me;
The carriage held but just ourselves
And Immortality.
And here's "The Ballad Of Gilligan's Isle":
She wrote letters to someone (or something) called "Master," and no one knows who (or what) they were all about.
Who was "Master"? Was it a man? Was it a lover? Was it God? Were these letters ever sent? Did she get a response?
We'll probably never know. The letters, rough drafts dated between 1858 and 1861, were found among some papers a little while after her death. There is no evidence they were actually sent. Their intended recipient has puzzled literary scholars for decades because of the emotional anguish contained in their pages.
The first letter mentions a sickness. "I am ill -- but grieving more that you are ill," Emily writes. The second letter asks forgiveness for a mysterious wrongdoing, describing (in third person), "A love so big it scares her, rushing among her small heart -- pushing aside the blood -- and leaving her [all] faint and white in the gust's arm." Then, in the third, Emily pledges to wait "till my hazel hair is dappled" for her beloved "Master."
It's been argued that "Master" was Samuel Bowles, a family friend and editor of the the local newspaper. But it could have been Atlantic editor Thomas Wentworth Higginson, with whom Emily shared correspondence for many years. It could have also been her tutor Benjamin Newton, or maybe even Otis Lord, a known love interest and friend of her father's. Alternatively, it was not a person at all, but her idea of God, though Emily Dickinson didn't subscribe much to organized religion in her later years.
There's also an argument that the Master letters were directed to a woman, because ...
She might have had a love affair with a woman named Susan.
Maybe, maybe not. Several scholars have suggested that Emily Dickinson's letters to female friends are too intimate to be wholly platonic. To her sister-in-law and close friend Susan Huntington Dickinson, Emily wrote, "Susan knows / she is a Siren -- / and that at a / word from her, / Emily would / forfeit Righteousness -- ." Susan received the most letters from Emily out of anyone, and scholars say Emily considered her one of her own most trusted critics.
"Although their relationship has strong elements of romantic friendship and also might be called prototypically lesbian, as well as mutually mentoring, their dynamic devotion does not fit comfortably into any standard category -- lover or sister or mentor or best friend or neighbor or companion -- though it has elements of each," wrote University of Maryland English professor Martha Nell Smith."
Based off correspondence, Kate Scott Turner has been proposed as another love interest, most notably in Rebecca Patterson's 1951 book "The Riddle of Emily Dickinson." Kate was friends with Susan before meeting Emily. But from what we can tell, Emily and Kate only saw each other a few times, between 1859 and 1863.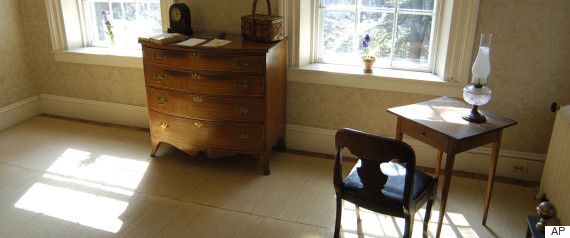 Emily Dickinson's bedroom in Amherst, Massachusetts.
She had a "terror" that she "could tell no one."
In April of 1862, Emily Dickinson wrote to Higginson for the second time, after he'd provided feedback on some of her poems. She wrote, "I had a terror since September, I could tell to none; and so I sing, as the boy does by the burying ground, because I am afraid."
The "little boy" is referenced in one of the poems she'd sent previously: "The nearest dream recedes unrealized / The heaven we chase / Like the June bee / Before the schoolboy." But still, neither Higginson or anyone else knew what secret "terror" she'd experienced.
Higginson may have sapped the confidence she needed to publish poetry under her own name in her lifetime.
For his role as Emily Dickinson's literary critic, Higginson has been criticized himself. He encouraged her to delay publishing her poems -- he wasn't totally sure how the public would receive them -- and even watered down their original quirky style when helping put together an anthology of Emily's work after her death.
"All men say 'What' to me," she once wrote to him. Even from a man she considered her friend, Emily Dickinson "just didn't get the support or understanding she sought," poet Emily Fragos told The Paris Review.
She hated this picture of herself.
"Emily Dickinson daguerreotype" by Unknown - Yale University Manuscripts & Archives Digital Images Database [1]. Licensed under Public Domain via Wikimedia Commons.
For a while, this was the only verified image of Emily Dickinson, pictured at a fresh-faced age 16. In 2012, a second daguerrotype surfaced that is probably an actual representation of the poet with Kate Turner, although skeptics say Dickinson's clothing is too old-fashioned for the time period.
In any case, imagine the only surviving record of your likeness (or one among few) being a tagged photo someone unearthed from the depths of your Facebook page. Poor Emily. Even her family said it wasn't great -- but we don't think it's so bad.
Related
Before You Go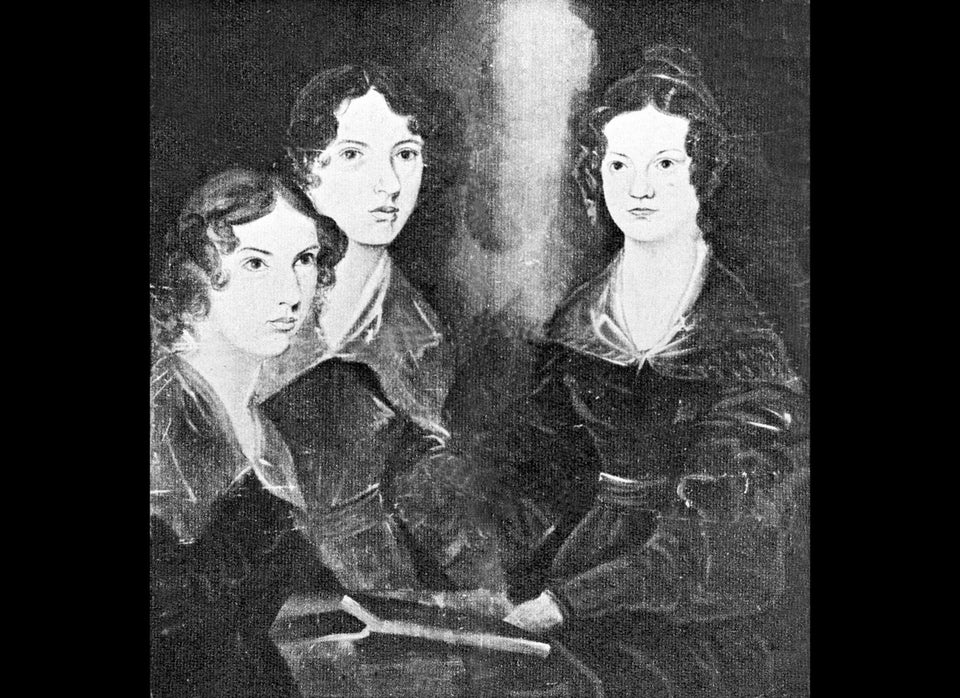 Women Writers Who Published Under A Male Pen Name
Popular in the Community