A teen is helping out the down-and-out in more than one way.
Emily Duffy, a 16-year-old from Limerick, Ireland, has invented a lightweight sleeping bag that improves the quality of life for homeless individuals.
The idea, which Duffy explains in the video above, came to her when she was doing a fundraiser for a homeless shelter.
"I wanted to develop a sleeping bag that would solve some of the problems with existing cloth bags," Duffy told The Irish Times.
The bag, dubbed "The Duffily Bag," utilizes inexpensive materials in impressive ways.
The Irish Times reports that Duffy replaced cloth, which becomes damp when it rains, with metallic bubble wrap. The material is lightweight, waterproof and the trapped air bubbles help increase warmth throughout bag. A fire resistant coating was added to the bubble wrap and waterproof metallic tape seals the seams. The exterior of the bag also boasts reflective strips that increase visibility at night. Velcro openings throughout the bag allow the user to quickly enter and leave the bag if necessary, and an added pouch meant to keep clothing dry turns into a pillow once filled.
Duffy tested a prototype of the bag herself.
"It is lightweight and designed to last," she told The Irish Times. "It will last many years and much longer than a conventional sleeping bag."
Duffy showed her bag into the 2015 BT Young Scientist and Technology Exhibition, a young scientist convention, and 12 months later the pragmatic Duffily Bag were being put to practical use on the streets of Dublin, according to TheJournal.ie -- which also tested out the bag in the video below.
The Mendicity Institute in Dublin 8, a charity that offers poverty relief, started a program in which homeless people are paid 20 euros (roughly $22) for two hours of work to make the bags, offering them an opportunity to get off the streets.
The Duffily Bag are a perfect product for people who are taking their first steps back into the workforce to create.
"Everything these days is electronic," said Julian Judge of the Mendicity Institute told TheJournal.ie. "So you're stuck for a hand-crafted product that can be cheaply made by an unskilled workforce who have social issues."
TheJournal.ie also reports that Judge, who got permission from Emily to manufacture the bags, is slowly improving them based on comments from the homeless community.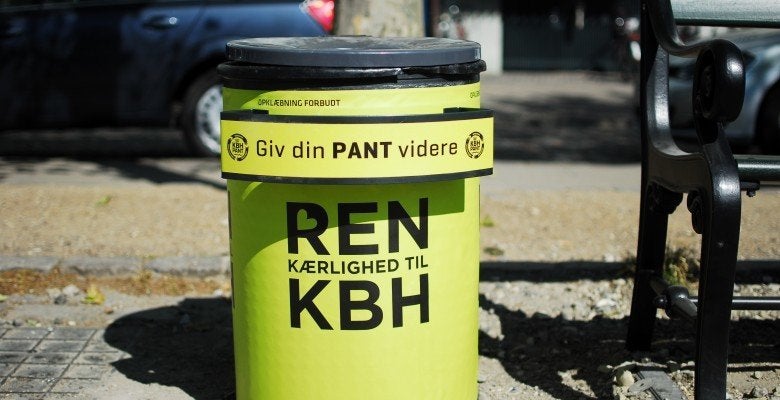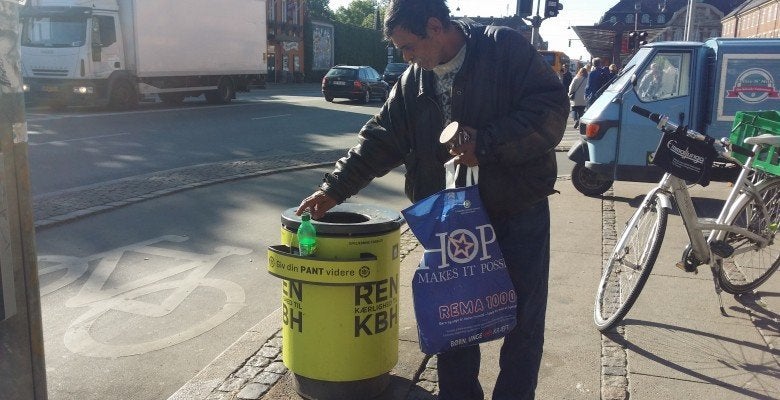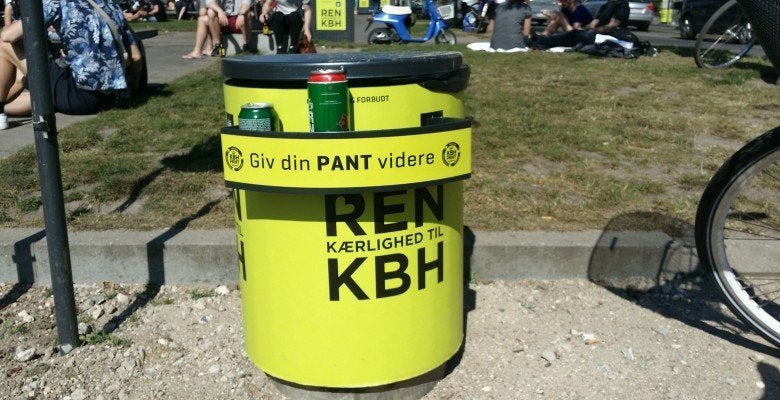 Related