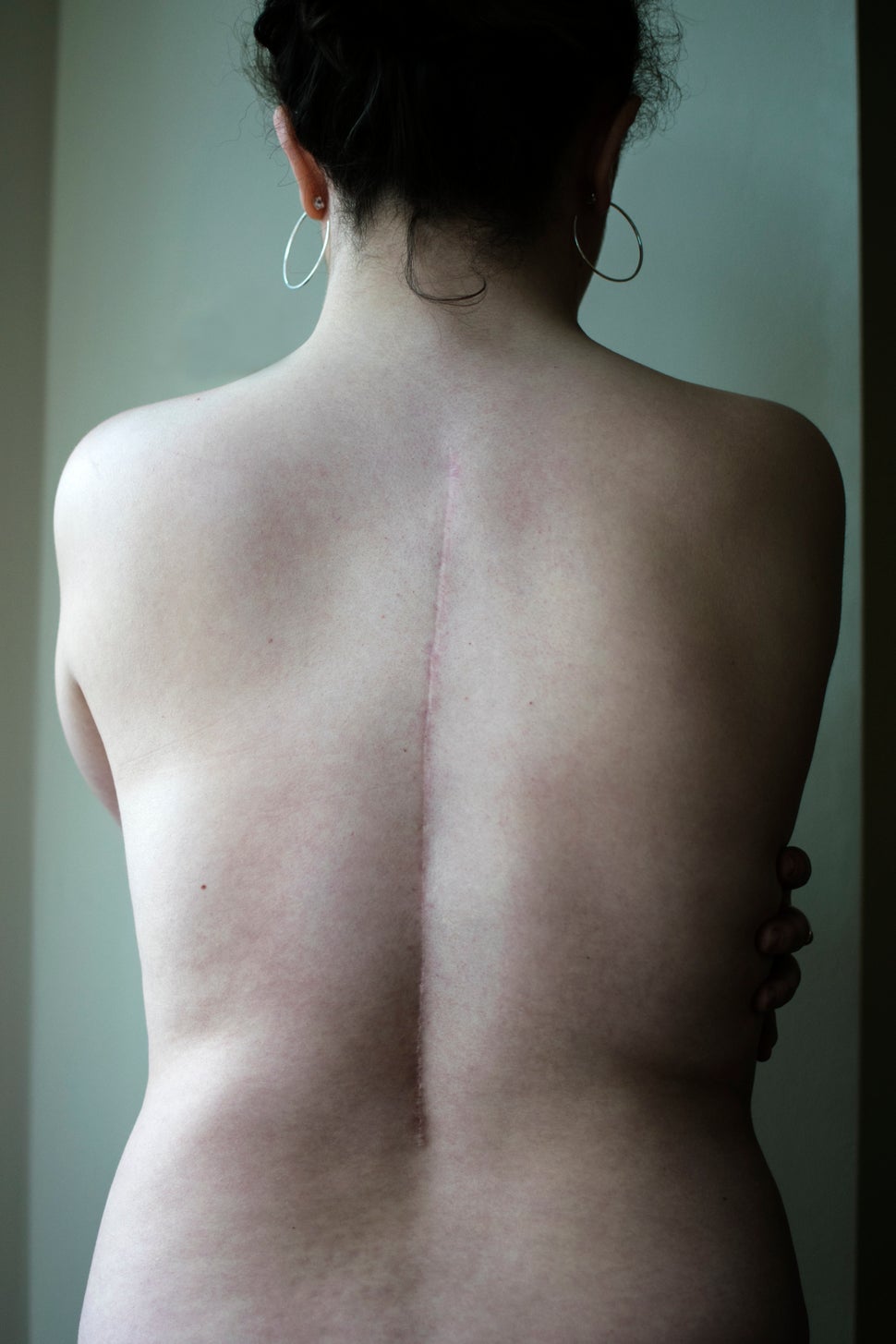 Photographer Emily Goddard has always been interested in the raw beauty of scars. It started when she was a child, innocently captivated by a large spherical growth on her godmother's late husband's cheek. "I remember it being quite shocking," she explained.
As kids, we're not always prepared to deal with the aspects of life we don't yet understand. As adults, though, we're expected to ask questions, to dive deeper into subjects we've overlooked or misconstrued. That's what Goddard has done with "When Death Leaves His Mark," a gripping photography series that captures the faces and bodies of people who've narrowly escaped death ― and who live with the scars to prove it.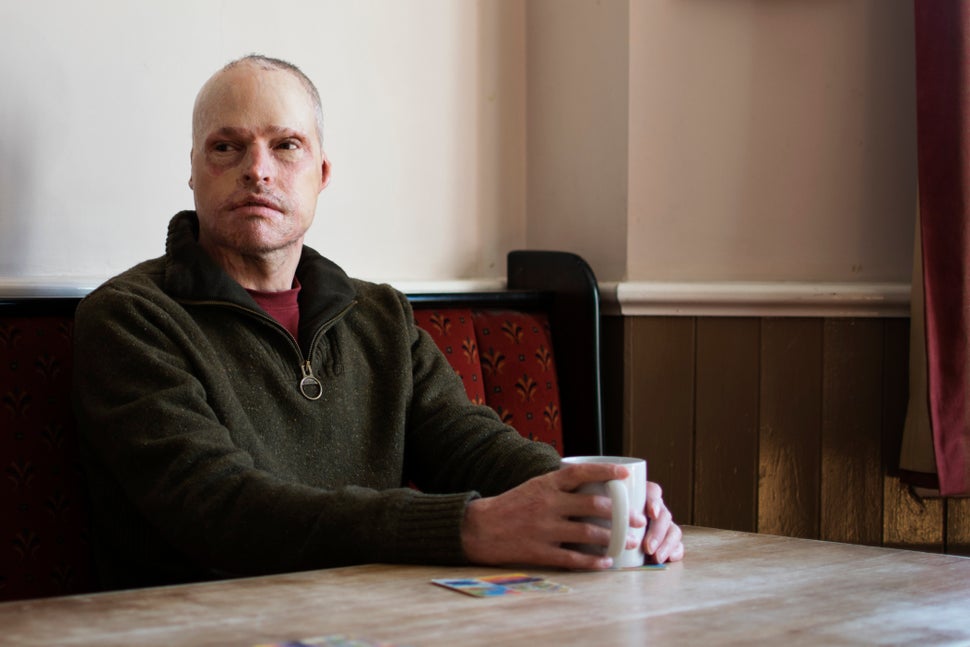 One of Goddard's subjects, a private in a parachute regiment named Jamie, suffered severe injuries during an aircraft fire in 2007. He had been flying solo, tragically without a parachute, and knew his only chance of making it out of the plane meant slowly lowering himself down through the flaming craft and jumping out when he was 15 feet above ground ― at a speed of 30 knots. Jamie subsequently suffered burns to 63 percent of his body. 
Doctors estimated he had a five percent chance of survival, but after six months in a drug-induced coma and 55 operations, he was running marathons, climbing Mount Kilimanjaro, and cycling across the U.S. He did all of this with scars across numerous parts of his body, including his head and face.
In conversations with Goddard, Jamie opened up about feeling suicidal following his accident, a feeling Goddard says would not be apparent to anyone meeting him now. "All the people in this series have escaped death narrowly and while this is amazing, they did not escape totally unscathed," Goddard told The Huffington Post. "They are all just incredibly brave and strong people."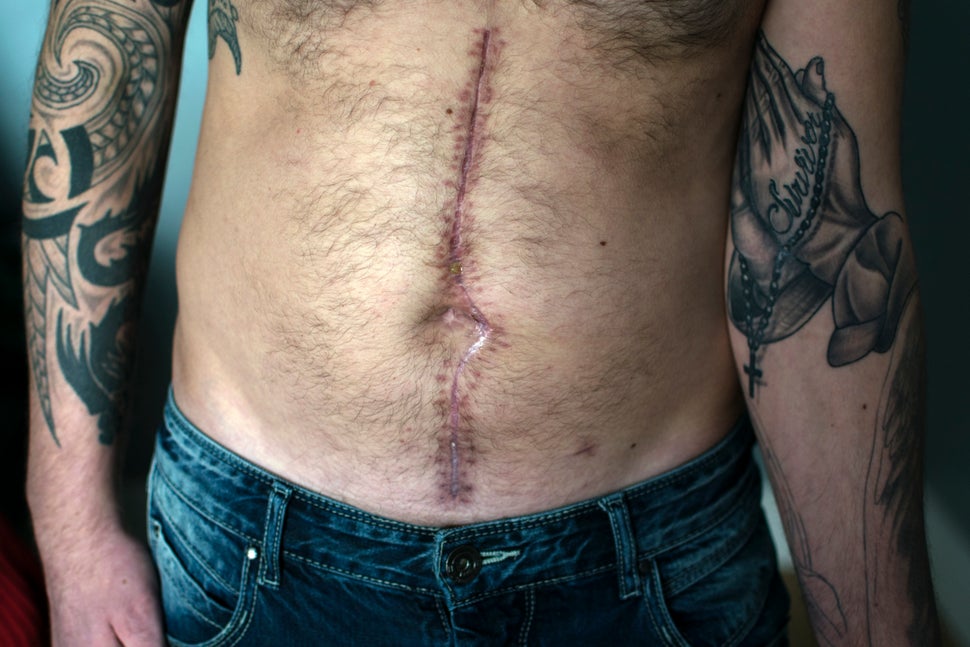 Talking with and photographing such survivors, Goddard hopes to highlight the fact that near-death experiences come with dramatic scars that are both emotional and physical ― something her childhood self, perhaps, did not fully understand.
She also wanted to dismantle the idea that imperfections are taboo. "I think it's critical that we continue to confront the stigma surrounding so called physical flaws," she added, "and question the widely accepted yet unachievable concepts of beauty until they become too absurd to accept as plausible."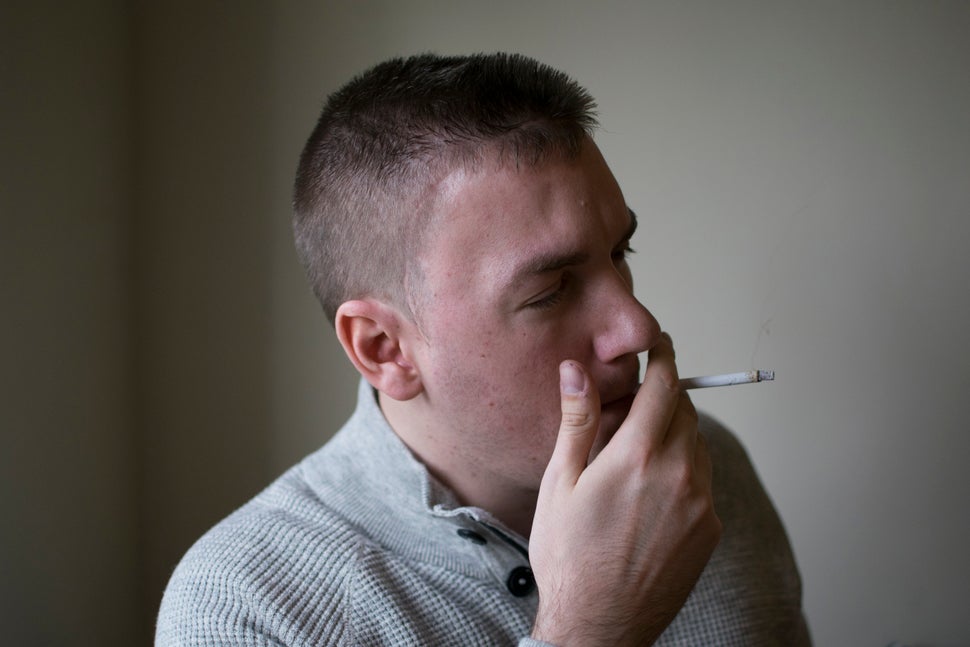 Goddard found all of her subjects through word of mouth. She started with friends who quickly spread the word, eventually connecting with strangers who were interested in being part of a series tackling the stigma of scars. While some of her images focus on intimate portions of the body, from an unclothed back to an exposed navel, she says the individuals she worked with were "unbelievably open" to showing her their scars.
"I think and hope that these people are really proud of these scars on their bodies as they are one of the most genuine marks of bravery and strength of body and spirit," she explained. "I think they, too, like me, see their scars as nature's artwork and are something that should never bring shame or embarrassment."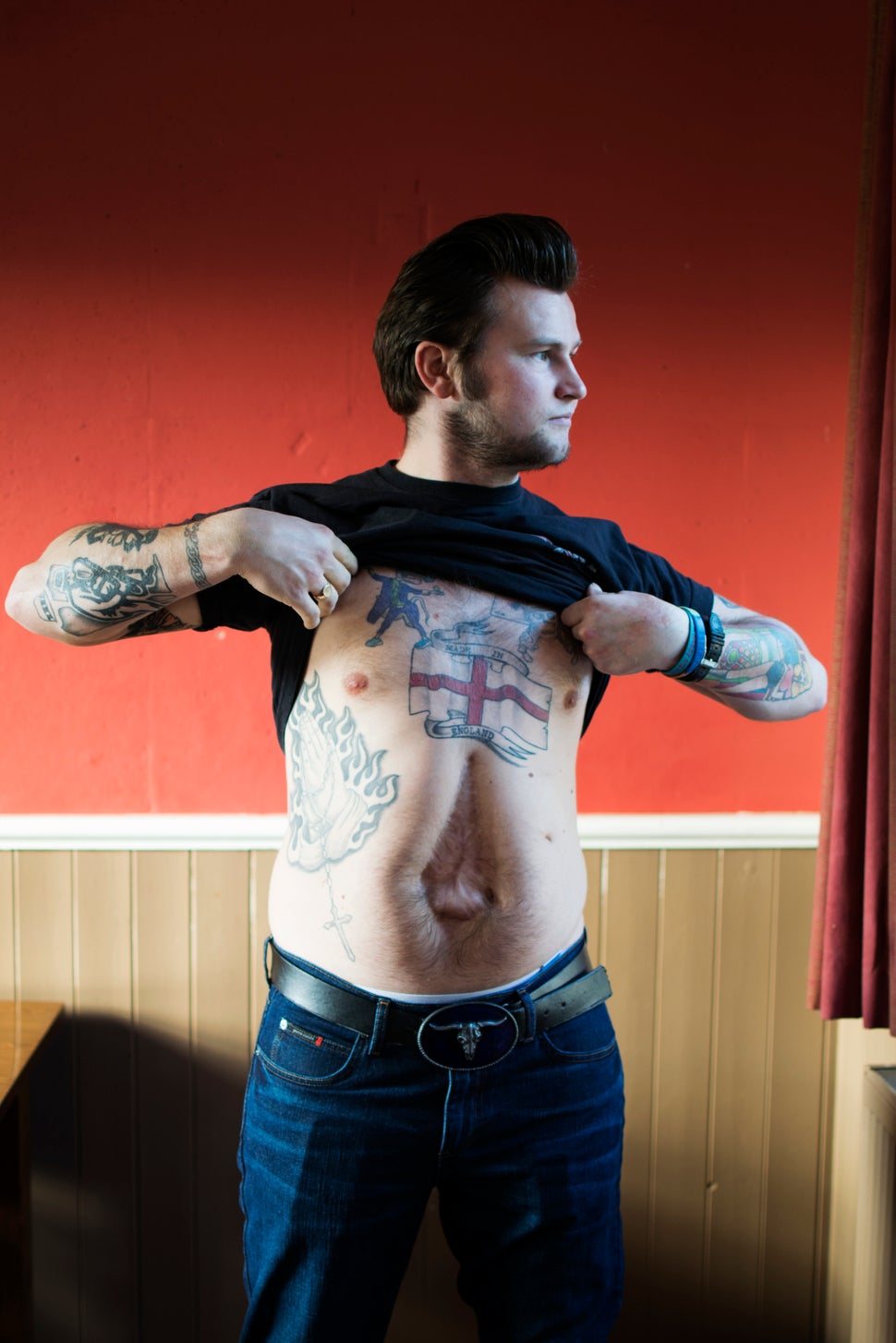 As for her viewers, Goddard wants those who come into contact with her series to think more deeply about other people's experiences and how those experiences have shaped who they are today. "I want people to look beyond image and explore the souls of others to learn who they truly are," she concluded. "Never take anything at face value, there is usually more there."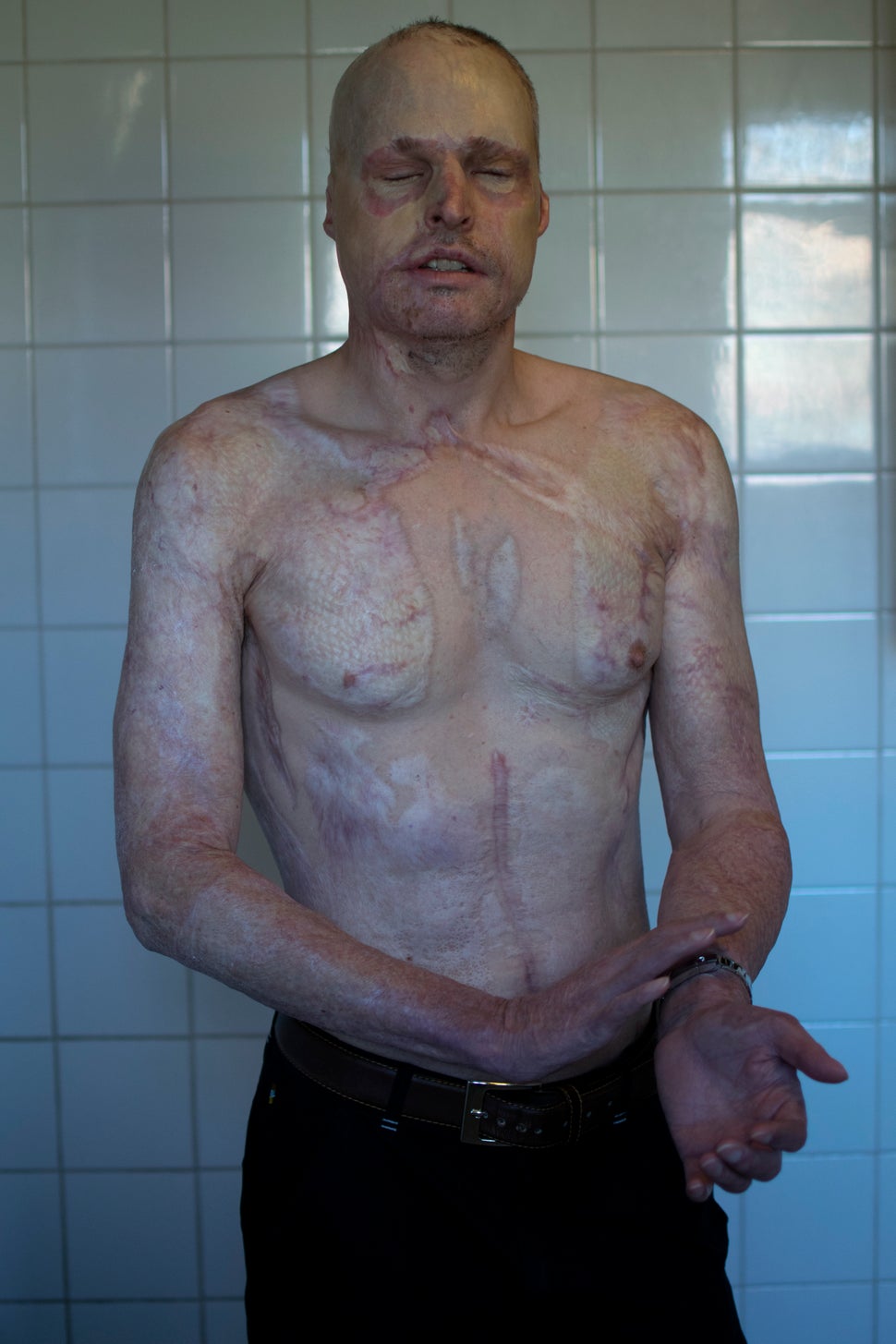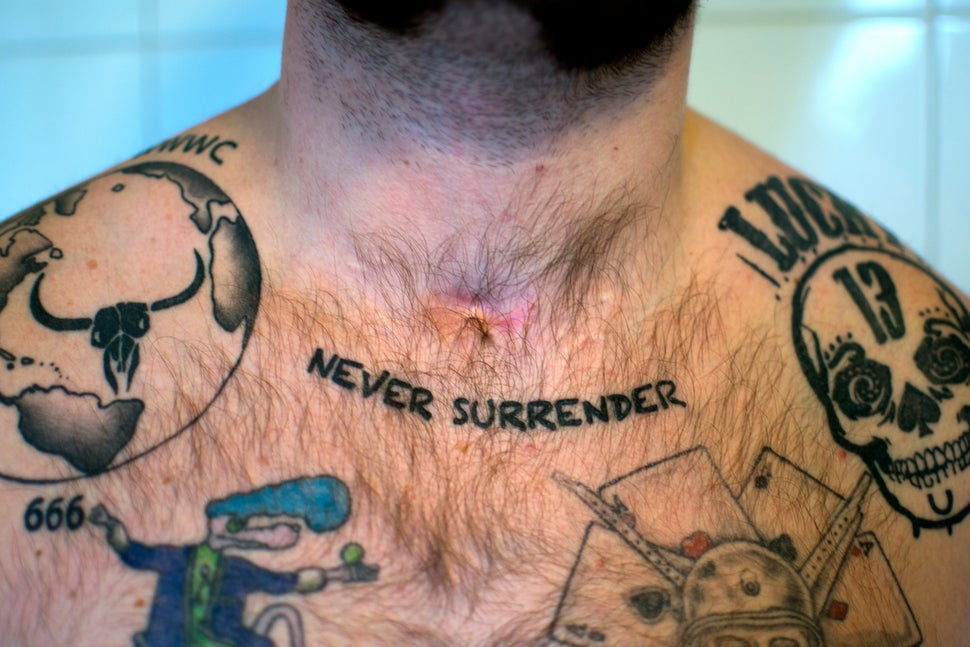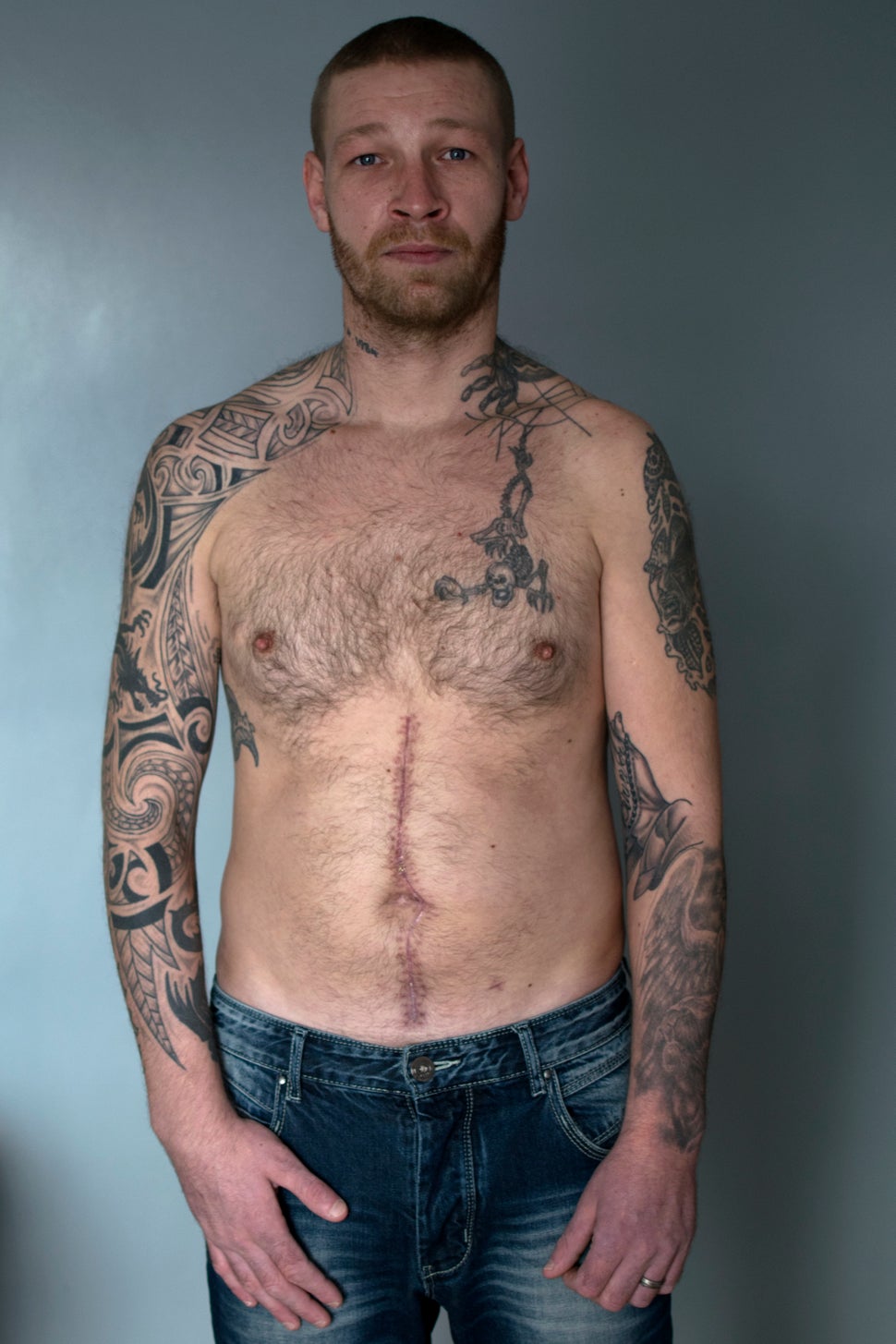 Calling all HuffPost superfans!
Sign up for membership to become a founding member and help shape HuffPost's next chapter
BEFORE YOU GO
PHOTO GALLERY
People Talk About Their Scars, Birthmarks, Skin Conditions, And More