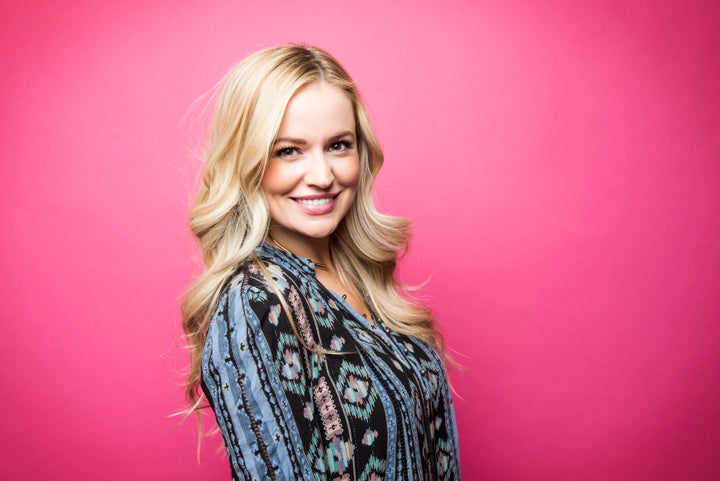 With the hair and features of a life-sized Barbie, and the accent and manners of a Southern belle, sweet single mom Emily Maynard won hearts across Bachelor Nation when she stepped out of the limo on the first episode of Brad Womack's second season of "The Bachelor."
That included Brad's heart -- the Bachelor got down on one knee on the season finale and proposed to Maynard. When their engagement didn't last the year, ABC begged Maynard to come back as the Bachelorette, and she ended up plighting her troth on another finale, this time to Jef Holm, a floppy-haired, skateboarding entrepreneur.
When that relationship also fell apart, however, Maynard found love in the most appropriate of places -- back home, with a friend from her church in Charlotte.
Now, several years away from her "Bachelor" adventures, Maynard is married to Tyler Johnson, with whom she has a baby son, Jennings. The couple recently announced that they're expecting another child, making her 10-year-old daughter Ricki an older sister twice over. But Maynard isn't quite done with her past "Bachelor" life; in a new book, I Said Yes, she opens up about the tragic death of her first love and daughter's father, Ricky Hendrick, her experiences on "The Bachelor" and "The Bachelorette," and how she's managed since the show.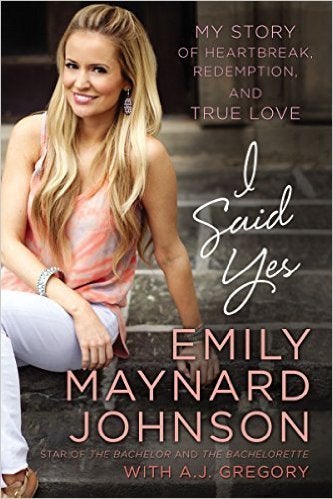 Maynard is no Courtney Robertson -- this book isn't about salacious gossip or steamy revelations -- but her book still reveals some hilarious, intriguing, and even shocking truths about the show and Maynard herself:
When Emily met Ricky Hendrick, the father of her daughter, Ricki, she was just 16, while he was 21. But she told him she was 19 and a student at NYU. The couple didn't start dating until they met again a year and a half later.

Emily's first night dress on "The Bachelor" had been freshly altered and was wayyyy too tight. "[T]he dress was choking the living daylights out of my ribs and pushing my lady parts to my chin," she writes.

Prior to editing and musical effects, Emily's dates with Brad were often awkward and lacking in natural chemistry: "I liked him. He was warm, kind, sweet, a gentleman. I admired the same qualities now as I had when we first started getting to know each other. Yet, he wasn't as funny as I wanted him to be and even though we had a great time together, he always seemed a big uptight."

While Emily liked to stay comfy during their homebound visits post-filming, Brad would get all dressed up in jeans and fancy shoes, even to hang out inside all day. During the post-show secrecy period, the relationship was very strained; once, Brad even broke up with Emily by cc-ing her on an email to the producers saying, "Sorry but things didn't work out with Emily and I. It wasn't the fairy tale I thought it would be."

Emily didn't like Kalon's entrance, or anything about him -- even though she kept him on for a few weeks for the sake of entertainment. Of Kalon's dramatic helicopter arrival, she writes, "I wasn't impressed by his showy entrance. It was a tacky, off-putting gimmick that came off as pretentious." Still, she writes later, "can you imagine how boring the show would be if I only kept the nice guys around the whole time?"

Emily gave Doug the first impression rose because he wouldn't be "threatening" to the other guys, but the real first impression was made by Arie. Emily implies that producers guided her in selecting her first impression rose recipient strategically, but Arie stood out the most for making her laugh. Oh, and he was "smoldering."

Even though it was 50 degrees during the show's stay in Bermuda, Emily had to dress as skimpily as if it were boiling. Need those bikini shots!

Before a rose ceremony in London, Emily accidentally took a sleeping pill and had to chug Red Bull to stay vertical through filming that night. "I tried to save face and pull myself together. But it's kinda hard when you think you're walking, but you're really stumbling and your eyes can barely stay open."

Jef had a rule-breaking streak -- and Emily liked it. "I wasn't bored any minute of the time we spent together," she writes. "One time Jef stole a pair of surfboards from this random dock, assuring me with a wink in his eye not to worry because, 'It's not like we're going to keep them. We're going to return them after we're done using them.' The better part of my nature thought it was rude and disrespectful, but another part of me, the former Emily who had a thing for bad boys, thought it was amusing."

As soon as Emily saw her daughter running to join her and Jef post-proposal, she knew getting engaged was a mistake. On the show, the shot of Ricki running to join the newly engaged couple was meant to be a joyful one, but inside, Emily, who hadn't wanted to get engaged on the show, was freaking out about "how a relationship with Jef was going to work, how he would fit into Ricki's life, if he was, in fact, ready to be a stepparent."

Before Emily went on "The Bachelorette," her future husband, Tyler Johnson, suggested that they go out if she wasn't engaged after the show. After the show and the breakup with Jef, in January 2013, Emily was the one who asked him out officially -- and they lived happily ever after.
Roll those credits, y'all.
For more from Emily Maynard, check out her interview on HuffPost's podcast "Here to Make Friends," below.
Before You Go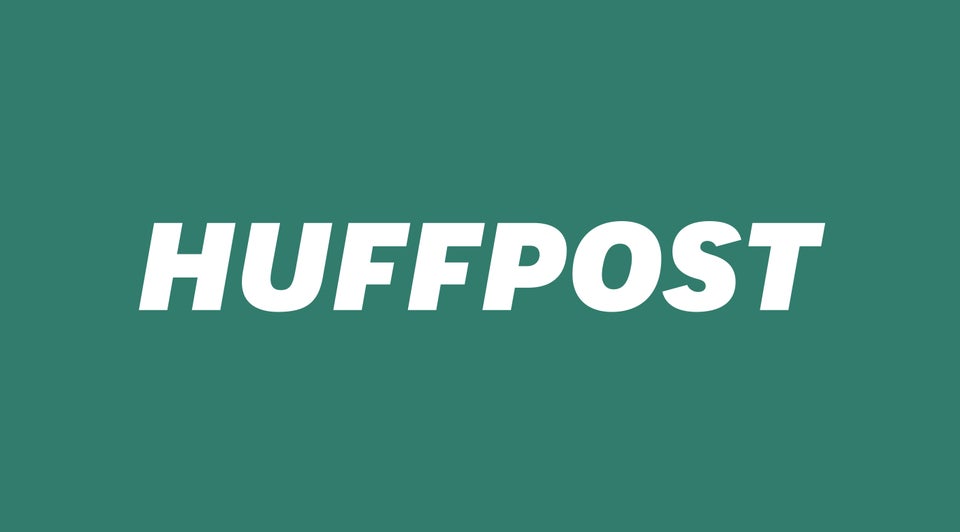 Tweets About "The Bachelor" Season 20, Episode 9
Popular in the Community