The fashionista, whose style has been described as "hot, sexy and very glitzy," wore a pair a teeny black shorts and black peep-toe heels with a thin black sweater, sheer enough to reveal her entire (black, lace) bra. Her fiance rivaled her in the cleavage department with a super deep v-neck shirt of his own.
But a sheer top like that says "Look at me!" just a bit too loudly, like a hand-written invite mailed directly to the paparazzi.
Check out the new couple below. Do you like Emily's loud style or should the mom keep things more PG?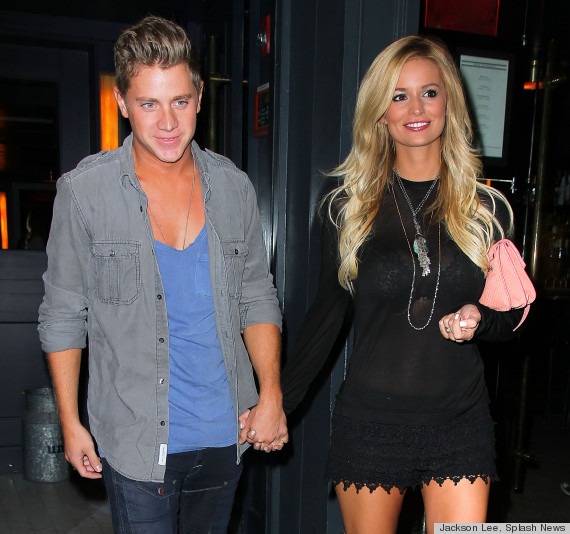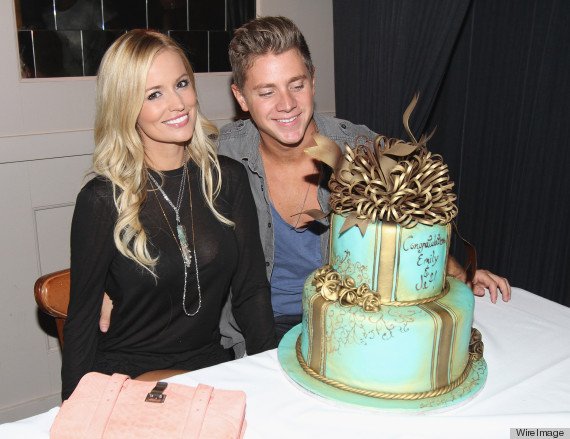 See more stars who've dared to bare...