A Florida teacher who died last month left behind one final lesson: How to say goodbye.
Emily Debrayda Phillips, 69, died on March 25 after a brief battle with pancreatic cancer. She wrote her own obituary within a few days of her Feb. 24 diagnosis, leaving behind a stirring, emotional and outright funny account of childhood memories, family moments and even a few apologies.
Bonnie Upright, Phillips' daughter, told The Huffington Post via email that her mother had asked her to read the obit shortly after she wrote it, but the news of the diagnosis was still too raw.
About two weeks before her death, Phillips asked again.
"How do you tell your dying mother no?" Upright said. "The answer is, you don't."
So Upright and her family listened as her mother read her own obituary.
"Quite honestly, it was one of the most special moments of my life," Upright said. "To hear my mom tell her story, with her words, and her voice, is something I will always treasure. We laughed at the appropriate times, and cried when she was through."
One memorable moment of the obit was an apology to her children, in particular for making Upright wear "no-frills" jeans as a kid.
Upright said the "no frills" jeans have become a running gag in the family. Not having Gloria Vanderbilt jeans "might have been the greatest tragedy of my childhood," she joked. "And I'm still bitter."
Phillips wrote extensively of her family, of her parents, grandparents and children. And, of course, her grandchildren, who always wanted her to "get their hiney" whenever she came for a visit.
"I actually hold the World's Record for 'Hiney Getting,' a title that I wear with pride," Phillips wrote.
In another memorable moment, Phillips summed up her life in nine words: "I was born; I blinked; and it was over."
"No buildings named after me; no monuments erected in my honor," she wrote. "But I DID have the chance to know and love each and every friend as well as all my family members. How much more blessed can a person be?"
As it turns out, Phillips may have been wrong about about her legacy. With her story going viral and reports about the obituary appearing in the news across the country, she now has a lasting digital monument.
Upright said the attention was "beyond our wildest dreams."
"I couldn't be more proud of her," Upright said. "She was a teacher by profession, so for many years, she impacted the lives of hundreds of children. But in the end, it's the lesson she's taught adults that may be the most memorable of all."
Upright said the news coverage of the self-penned death notice "would have surprised the heck out of [Phillips]… and she would have been humbled but super excited. We joked early on that it was NY Times worthy -- never in a million years thinking it would have taken off like this."
But with Phillips' unique humor in the face of death, it's not hard to see why. Here are the final, memorable -- and hilarious -- words of the obituary:

If you want to, you can look for me in the evening sunset or with the earliest spring daffodils or amongst the flitting and fluttering butterflies. You know I'll be there in one form or another. Of course that will probably comfort some while antagonizing others, but you know me…it's what I do.

I'll leave you with this…please don't cry because I'm gone; instead be happy that I was here. (Or maybe you can cry a little bit. After all, I have passed away).

Today I am happy and I am dancing. Probably naked.
Support HuffPost
The Stakes Have Never Been Higher
Related
Before You Go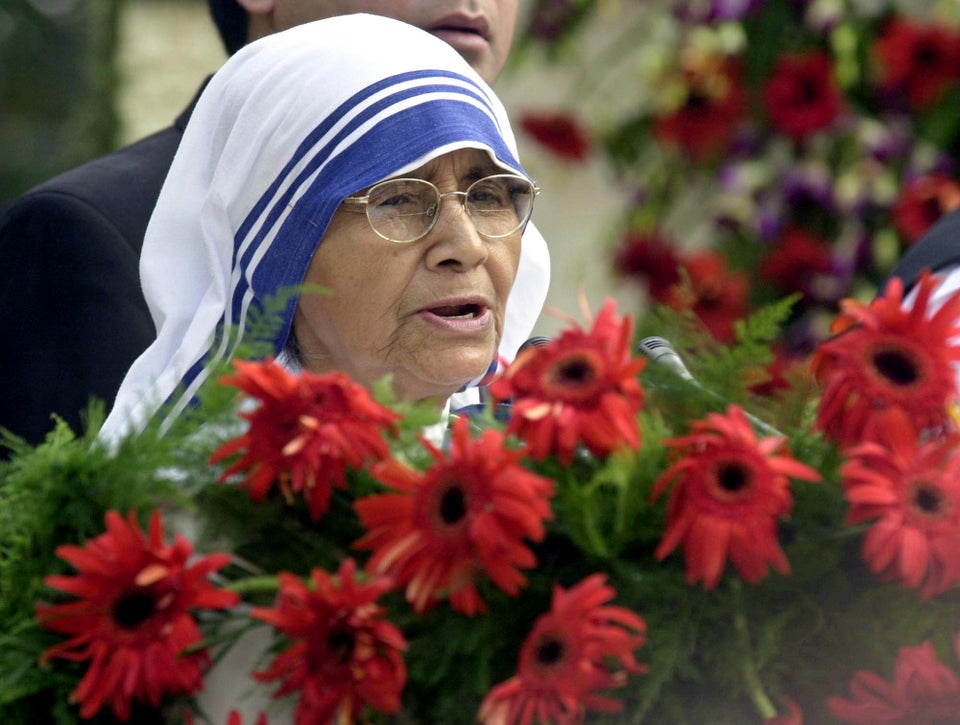 Notable People We've Lost In 2015
Popular in the Community