The "My Body" author posted a video on TikTok on Wednesday that was seemingly aimed at Sophie Turner, 27, who earlier that day confirmed she was splitting from husband Joe Jonas, 34.
"So, it seems that a lot of young ladies are getting divorced before they turn 30," Ratajkowski said in her video, which she aptly captioned: "Personally I find it chic to be divorced by the age of 30."
"As someone who got married at 26, has been separated for a little over a year [at] 32, I have to tell you, I don't think there's anything better," the model said of her own split from ex-husband Sebastian Bear-McClard, adding that "being in your 20s is the trenches."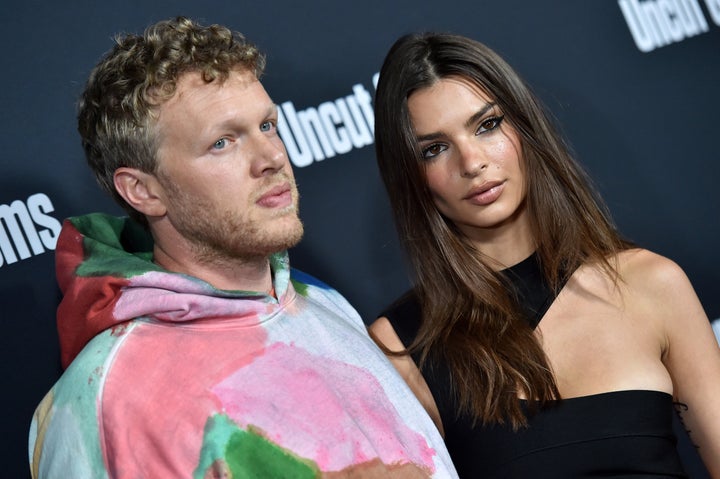 "There is nothing better than being in your 30s, still being hot, maybe having a little bit of your own money, figuring out what you want to do with your life [and] everything, and having tried that married fantasy and realizing that it's maybe not all it's cracked up to be," she said, explaining that "then you've got your whole life still ahead of you."
"So for all of those people who are feeling stressed about that ― about being divorced ― it's good," she said, signing off with a double "Congratulations."
One commenter wrote that they "skipped the marriage part and just stayed single."
"Good for you," Ratajkowski replied. "Wish I was that wise! I personally wouldn't have understood marriage and would/ve worried about what I was missing in my 30s."
Like Turner and Jonas, Ratajkowski and Bear-McClard, a movie producer, separated after four years of marriage. The former couple share one son, named Sylvester Apollo Bear.
"I think so much of what I learned coming out of that relationship is to trust your instincts and gaslighting is a real thing," she said during an appearance on the "Going Mental With Eileen Kelly" podcast back in March. "I didn't understand that it was actually going to be so nice to come back to myself."
Popular in the Community