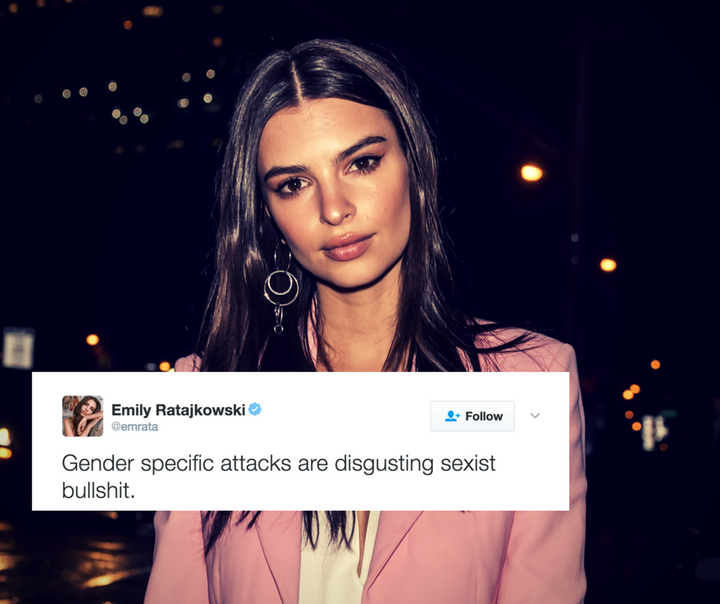 The actress and model tweeted on Monday night that a New York Times reporter called Melania Trump "a hooker," and she was having none of it.
"Whatever your politics, it's crucial to call it out for what it is: slut-shaming," Ratajkowski said.
Ratajkowski, who was an outspoken Bernie Sanders supporter during the Democratic primaries, has written extensively about double standards and slut-shaming. In February 2016, she wrote an essay in Lenny Letter about being sexualized from a young age in a society that can't seem to allow women to be sexual on their own terms without judgment.
She also spoke out in December of 2016 about photographer Jonathan Leder using nude photographs of her for his book without her permission. "These photos being used w/out my permission is an example of exactly the opposite of what I stand for," she said. "Women choosing when and how they want to share their sexuality and bodies."
Melania Trump applauded Ratajkowski for her comments, and gave her a shout out on Twitter.
This is by no means the first time that Trump has been on the receiving end of vicious slut-shaming in the media. In July, the New York Post published nude photos of her from when she was just 25 years old. The Huffington Post's Zeba Blay wrote about the irrelevance of Trump's past as a model, and the Post's accompanying photos. "They tell nothing about Melania Trump's character or her ethics," Blay wrote. "And they certainly tell us nothing of Donald Trump's."
The New York Times has reportedly reprimanded the reporter, who was sitting next to Ratajkowski at a New York Fashion Week event on Sunday night.
"The comment was not intended to be public," the Times said in a statement to Politico. "But it was nonetheless completely inappropriate and should not have occurred. Editors have talked to the reporter in question about the lapse."
Support HuffPost
The Stakes Have Never Been Higher
Related
Before You Go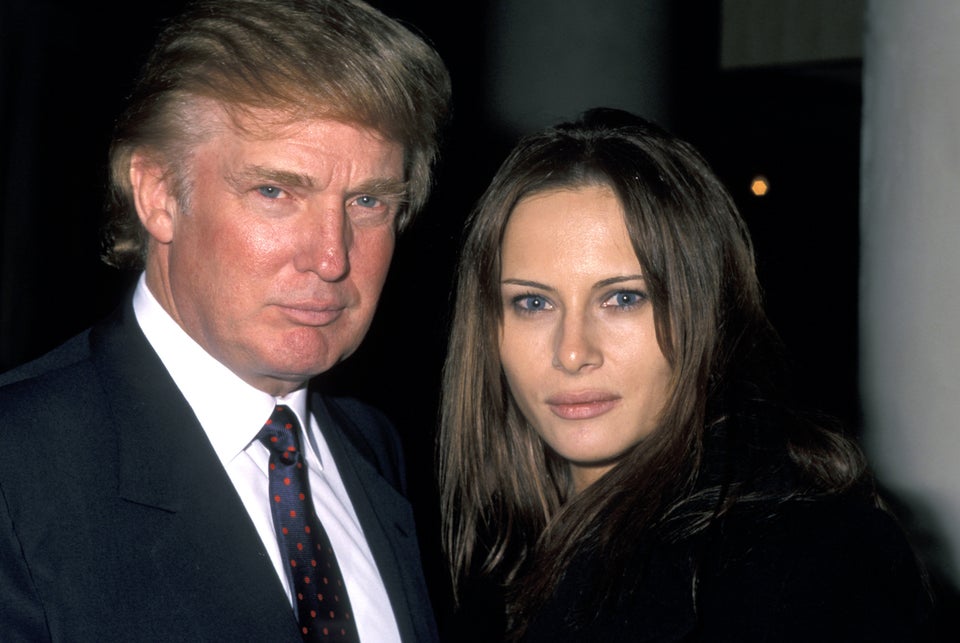 Melania Trump's Non-Changing Face
Popular in the Community