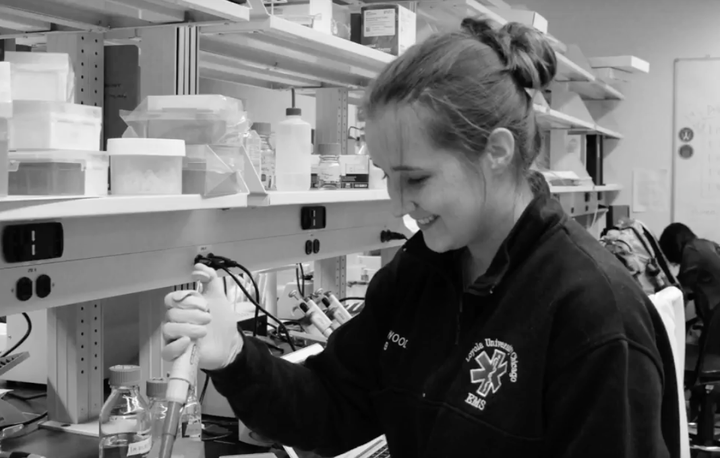 Emily Temple-Wood is an accomplished college student and aspiring biologist, an EMS volunteer, a research assistant and a Wikipedia contributor.
Because of her gender, Temple-Wood said she's been subject to a constant bombardment of harassment. Online trolls frequently contact her soliciting dates and "sexual favors." They condescendingly discuss her body, and insult her with profanities and sexist comments.
Instead of ignoring the misogyny or engaging the trolls, the 21-year-old molecular biology student at Loyola University in Chicago decided to turn the negativity into an opportunity for empowerment.
Back in 2012, Temple-Wood co-founded WikiProject Women Scientists, an initiative dedicated to ensuring that women in science were adequately represented on Wikipedia. A 2013 profile of Temple-Wood described the beginnings of that project:
Despite her academic commitments, Temple-Wood has made it her mission to ensure that female scientists get their due recognition on Wikipedia. She co-founded the WikiProject Women Scientists last November after coming across WikiProject Women's History-Ada Lovelace Day 2012, which exposed a significant gender bias across Wikipedia's science domain.

A substantial number of female fellows belonging to the prestigious Royal Society, a sort of who's who in the world of science, had no Wikipedia articles written about them. "I got pissed and wrote an article that night," Temple-Wood said. "I literally sat in the hallway in the dorm until 2am writing the first women in science (Wikipedia) article."
Temple-Wood's WikiProject was a huge success. According to a Wikimedia blog post this week, the initiative helped more than 370 women scientists appear on Wikipedia's front page "Did you know?" section.
Siko Bouterse, a former Wikimedia Foundation staff member, said Temple-Wood's impact on the online encyclopedia's gender gap has been "epic."
"She's created hundreds of articles about women scientists, including articles that address multiple gaps in Wikipedia -- it's really important that she's not just writing about white women scientists, she's also working to address underrepresentation of women of color in Wikipedia and looking at other points of intersectionality as well. And perhaps most importantly, because we're much stronger collectively than alone, Emily has taught and inspired others to do the same," said Bouterse on the blog.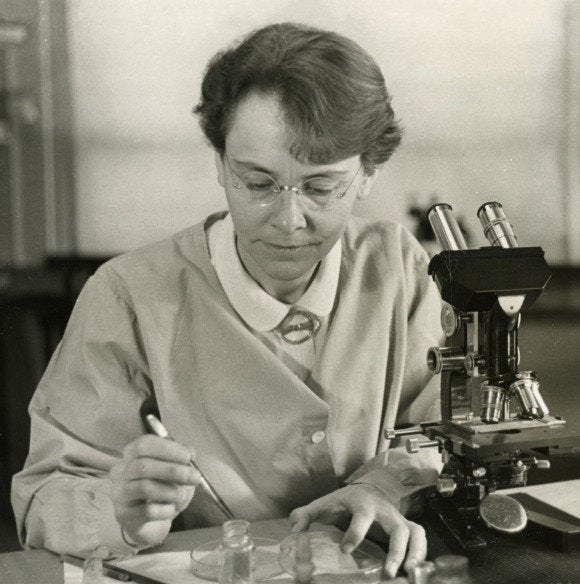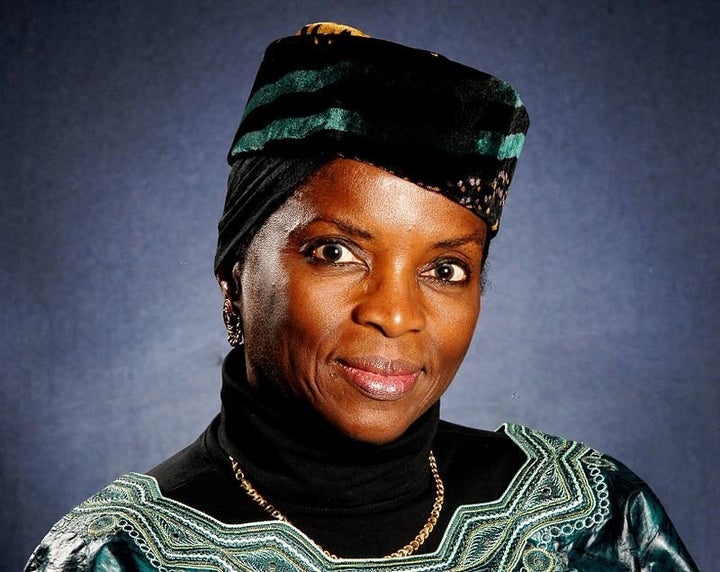 Temple-Wood, who will be heading to medical school in the fall, has "thank[ed] her harassers for helping to fight against systemic bias on Wikipedia." Due to their horrible emails, she already has a backlog of articles to work on.
Other Wikipedians are reportedly following in her footsteps, using this sort of "positive punishment" to fight inequality.
"When I was a kid, I could count the number of women scientists I was aware of on one hand. But I know our daughters are going to have access to so much more free knowledge about scientists who look like them, thanks to Emily's efforts, and that's really powerful," said Bouterse.
Loyola University's Study Buddy blog created a video detailing Temple-Wood's many achievements. Watch it here: