"Yes, You Can Make It In Fashion" is a HuffPost Style series that profiles men and women across every area of the fashion industry and explores how they rose to the top, how they thrive and practical advice they have for young people trying to break into their world.
When you think of the founder and CEO of fashion's most respected beauty site, a studio art major with only $700 to spare probably isn't the first person who comes to mind. Then again, Emily Weiss is not most people.
We sat down with Weiss and talked to her about everything from the least glamorous part of her job, to where she thinks beauty is headed in the next 10 years. Here's what we learned: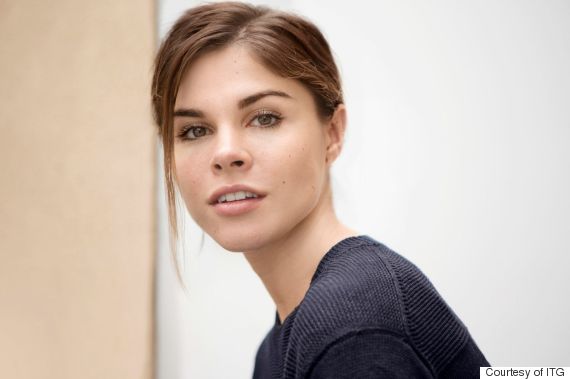 On the best lesson she learned while an assistant at Vogue:
Probably that you don't get what you don't ask for. At Vogue, I was responsible for a lot of production work and production work is highly detailed and you have to be very resourceful to fit a square peg into a round hole. I learned to push the envelope when it comes to asking questions or making requests. And if you hear 'that's not possible,' then to ask 'what is possible,' instead of just saying thank you and leaving. But also to think creatively about problem solving.
On how she made Into The Gloss profitable:
I always thought Into The Gloss would be successful, but I didn't really know what my definition of success was. And I think for a lot of first time entrepreneurs and people starting their companies, I hear that a lot. With Into The Gloss and now Glossier, the reason it was successful was because there were so many like-minded women out there who were also dissatisfied with their beauty experiences. But the idea that it was profitable via advertising or anything like that, I mean I had beginners knowledge because I was always on the editorial side. So how I [made Into The Gloss profitable] was through a series of happy accidents and just through the evolution of that.
On the most challenging part of running her own business:
I would say the most difficult time for me in the last few years has been fundraising to build the next stages of the business. Trying to understand, what does it mean to take capital on? What are the different kinds of capital you can take? Are we doing a bank loan? Do we do venture capital? Do we do Kickstarter? How are we going to be able to actualize the dreams that we have? In the beginning, particularly with Glossier, that's why we decided to raise money because it takes a lot of money to make physical things, that was a really trying time because it's an incredibly crowded market and you really have to have a strong point of view and a differentiated idea to make someone understand, particularly a room full of men, who aren't necessarily beauty consumers, understand something that is foreign to them and understand why something like Glossier is different than what is out there.
On her interview deal-breakers:
I would say not doing your research. I find it really surprising when people come in and just haven't even looked -- you can just tell they don't know what our value proposition is and they haven't done any reading. It's not that they need to be a fan, but it's just like any job. If I were going to interview at Intel, I would probably research Intel before I sat down with the CEO.
On the biggest misconception about working in beauty:
I think reality television has made the fashion industry and the beauty industry, any industry, frankly just life, it has made life seem much different than it really is. And there is a lot of misconception that fashion jobs are really glamorous and you're going to be hobnobbing with influencers every day and it's all the good and no bad, and I think that's unfortunate because it paints an unrealistic idea about any industry. And I think that leads to entitlement and a lot of unrealistic expectations about what an entry-level job is like period.
On the least glamorous part of her job:
I don't have my own office, I sit with everyone, we're all kind of pulling our weight. I get really tired, but it's like who doesn't get tired? Who doesn't work their ass off? It's like complaining about being sick, it's like, we're all sick... I think I'm just really busy, but the unglamorous things are that I'm not swanning in and out of cars all day long. I'm on the subway sweating or freezing or going to an appointment uptown. It's not this kind of leisurely pace of walking around saying yes or no to things.
On where she sees the beauty industry in 10 years:
I think the biggest change to the beauty industry in the next 10 years will be in transparency about ingredients and in product quality. By product transparency and product quality, I don't mean a stringent adoption of organic ingredients only, what I mean to say is women today are more educated than ever before. The Internet, forums, reviews, Instagram, everything has made it incredibly easy for women to be their own beauty experts should they choose. So women know about ingredients, there is Paula's Choice, there are community message boards, there is Reddit, there are places where you can very quickly vet and or choose to support or dismiss products that don't live up to what they say they are going to do or what they say they are going to be, and I think that that is going to be a huge change and huge wake up call.
On the advice she would give to her 25-year-old self:
I feel like all of my speech is peppered with Instagram quotes, like quotes I've seen on Cara Delevingne's Instagram feed and this is probably one of them, but I love it. 'In the end you will discover it was never random.' I think that's another nice way of saying, everything happens for a reason. Your destiny will reveal itself and it's a roller coaster and you just have to ride it.
This interview has been edited and condensed for clarity.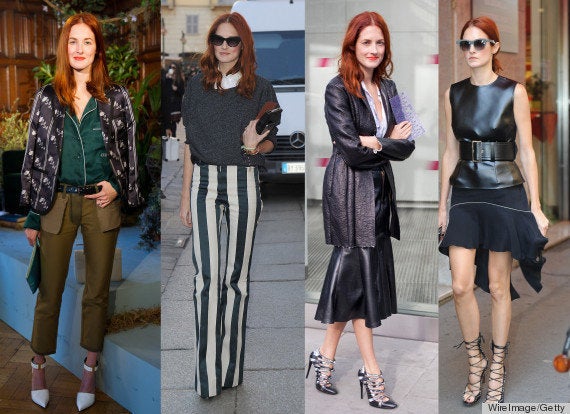 16 Fashion Editors With Inspiring Style