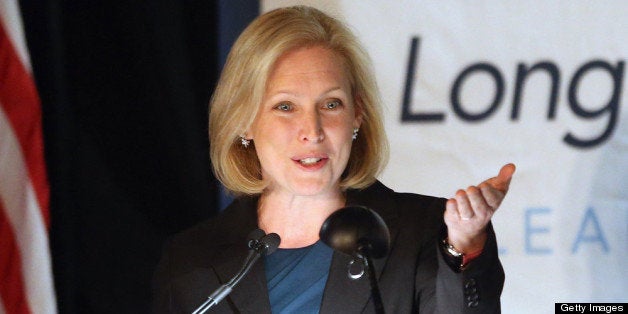 WASHINGTON -- EMILY's List, the progressive women's advocacy group focused on electing Democratic women to public office, is spotlighting legislation women have proposed in the House and the Senate to change the culture of military sexual assault.
The Pentagon has come under fire in recent weeks for its failure to curb sexual assault in the military, prompting women in Congress to lead efforts that would revise the protocol for how sexual abuse in the armed forces is handled.
That includes legislation co-sponsored by Sens. Kirsten Gillibrand (D-N.Y.) and Barbara Boxer (D-Calif.) that would remove major criminal cases, including sexual assault, from the military chain of command altogether; a measure from Sen. Amy Klobuchar (D-Minn.) prohibiting convicted sexual offenders from enlisting or being commissioned in the military; and another bill from Klobuchar, with Sen. Claire McCaskill (D-Mo.), that would establish new criteria for officers in charge of sexual assault prevention programs.
The EMILY's List memo, sent to national media and interested parties, details some of the staggering statistics from a recent Pentagon report: an estimated 26,000 service members were sexually assaulted last year, up 35 percent from 2010. Just 3,000 of those sexual assaults were reported to authorities, and only 1,714 of the cases were resolved.
"This week, our nation has been exposed to the chilling reality that sexual assault in the military is an epidemic," EMILY's List president Stephanie Schriock writes in the memo, provided to The Huffington Post.
"And now we're learning that military leaders tasked with tackling this problem have themselves been a part of it, and must be held responsible for their own shameful offenses," Schriock adds, referring to three recent arrests of officers in charge of sexual prevention programs on charges that include sexual assault and domestic abuse.
President Barack Obama expressed outrage over the allegations last week and convened a meeting at the White House Thursday with Defense Secretary Chuck Hagel, Joint Chiefs of Staff Chairman Martin Dempsey and other defense leaders.
Although he didn't back a specific legislative response, the president pledged to be more engaged in the fight to end military sexual abuse.
"Not only is it a crime, not only is it shameful and disgraceful, but it also is going to make and has made the military less effective than it can be," Obama said after the meeting. "I want to leave no stone unturned and I want us to explore every good idea that's out there in order to fix this problem."
Read the full EMILY's List memo below:
Before You Go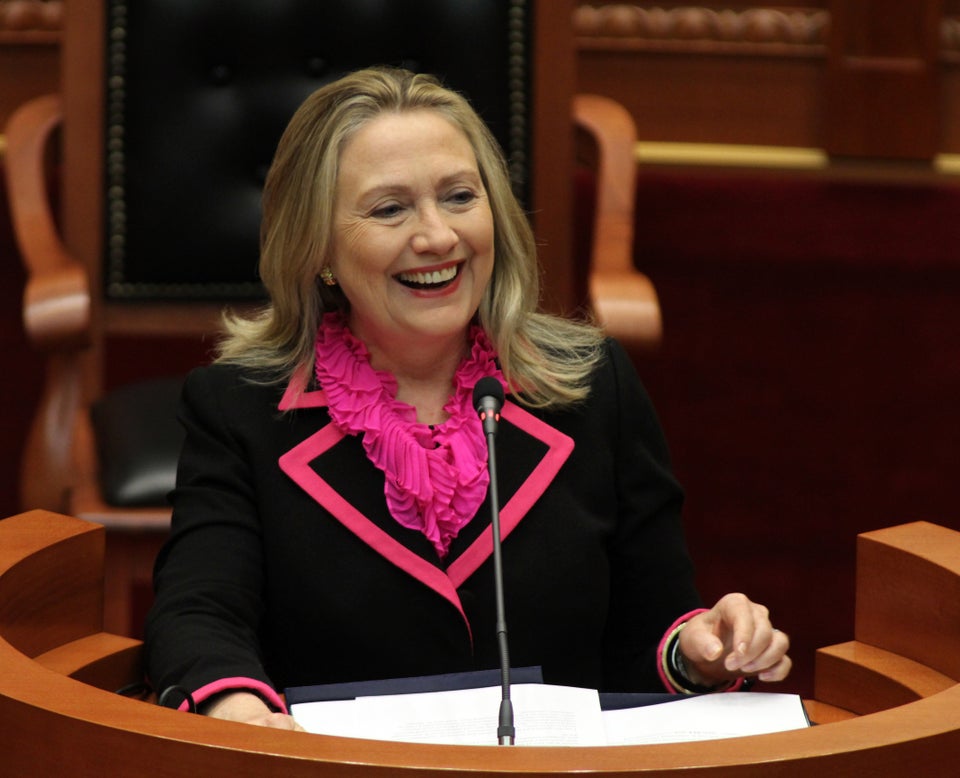 Which Women Might Run In 2016?
Popular in the Community