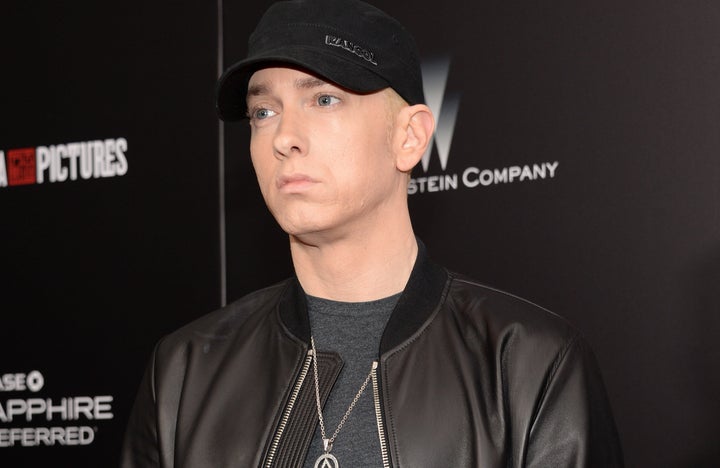 Eminem's weight was up to 230 pounds when he overdosed on pills eight years ago.
"In 2007, I overdosed on pills, and I went into the hospital," the rapper told Men's Journal for the September 2015 issue of the magazine. "I was close to 230 pounds. I'm not sure how I got so big, but I have ideas. The coating on the Vicodin and the Valium I'd been taking for years leaves a hole in your stomach, so to avoid a stomachache, I was constantly eating -- and eating badly."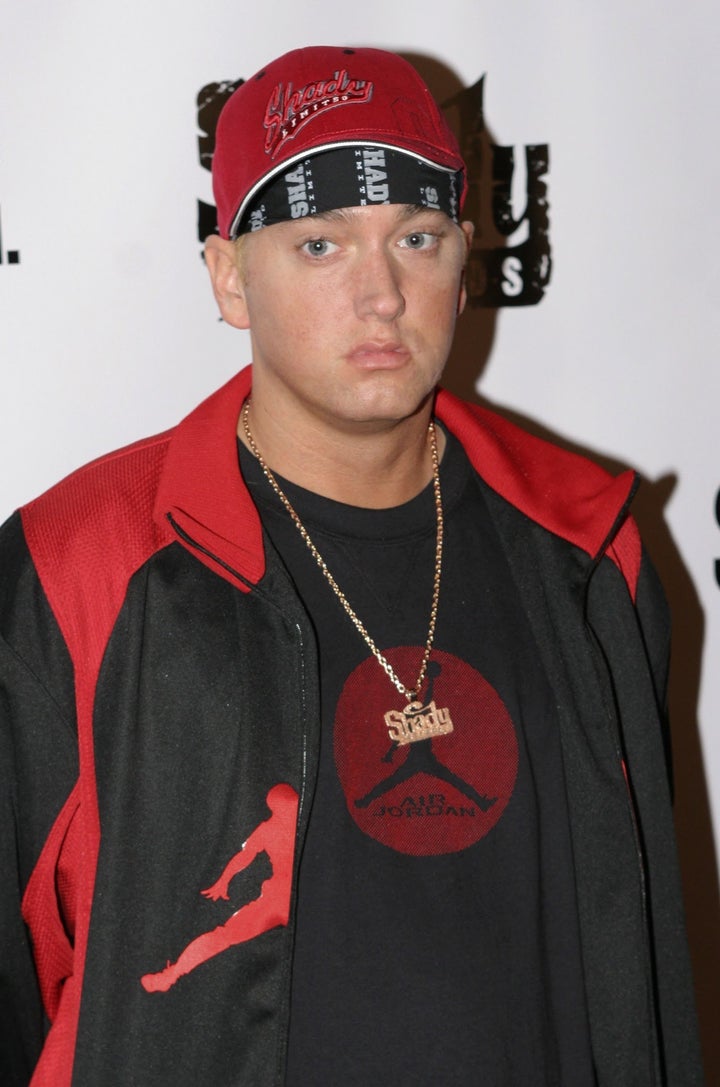 Once clean, he changed his lifestyle. After dealing with difficulty sleeping, he picked up running, but got carried away because of his addictive mentality. Eminem would run 17 miles a day, burning as many as 2,000 calories, and dropped down to just 149 pounds.
"Unless I was blitzed out of my mind, I had trouble sleeping," he said. "So I started running. It gave me a natural endorphin high, but it also helped me sleep, so it was perfect. It's easy to understand how people replace addiction with exercise."
He now does Shaun T's Insanity workout, P90X and Body Beast to stay healthy and mix up his regimen.
"Had I known it was methadone, I probably wouldn't have taken it," he previously told Vibe. "But as bad as I was back then, I can't even say 100 percent for sure. My doctor told me the amount of methadone I'd taken was equivalent to shooting up four bags of heroin. Even when they told me I almost died, it didn't click."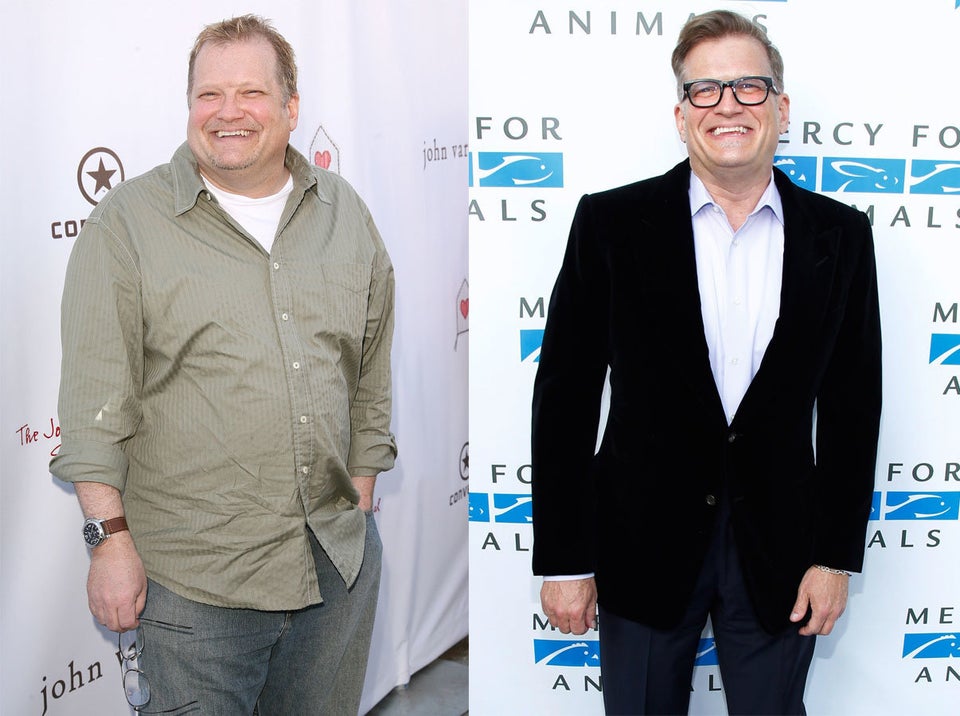 Dramatic Celebrity Weight Loss
For a constant stream of entertainment news and discussion, follow HuffPost Entertainment on Viber.
Popular in the Community