 Whispers of an upcoming solo album have surrounded Eminem for some time now, and the Detroit rapper has apparently confirmed them -- on a hat.
The Eminem Tribute Baseball Champ Hat, available online for $30, has a list of Em's "landmark solo albums" on the side. The last date on the snapback? 2013.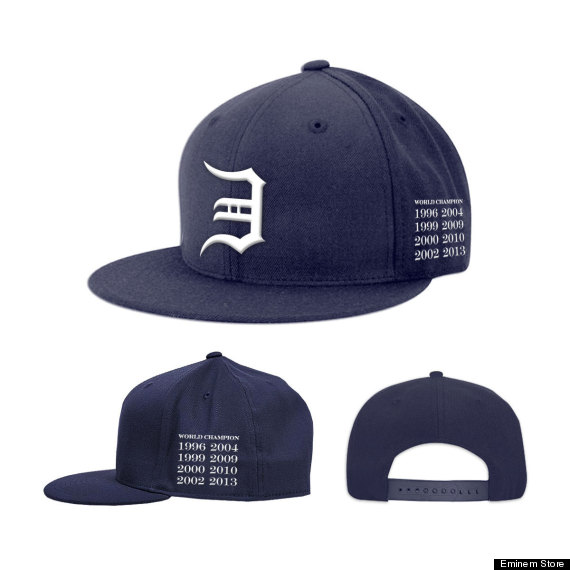 Without a title, tracklist or any other specifics to go on, fans are left wondering if the new disc will feature the aggressive, hungry rapper of Eminem's earlier albums, or the inspirational motivator of his newer work, like 2010's "Recovery."
That album topped the charts and rode the success of singles like "Not Afraid" and "Love the Way You Lie," the latter of which featured Rihanna. Since then, the rapper has remained busy coaxing projects like Slaughterhouse's LP through his Shady Records imprint.
Eminem has also spent some time hobnobbing with baseballers, recently hosting Detroit Tigers slugger Prince Fielder in his studio. The rapper -- who turned 40 on Oct. 17 -- jokingly offered to pinch hit for the team.
We'll be sure to keep an eye on Em's hat game. A selection of our reader's favorite Eminem lyrics is available below.
Popular in the Community