 Just south of 8 Mile Road in a run-down northeast Detroit neighborhood, the grasses are high and the small houses would be homogenous, if not for the vacant ones falling into disrepair. On this block of Dresden Street, there's one boarded up home that wouldn't stand out-- except it's a part of hip hop history, and it's for sale.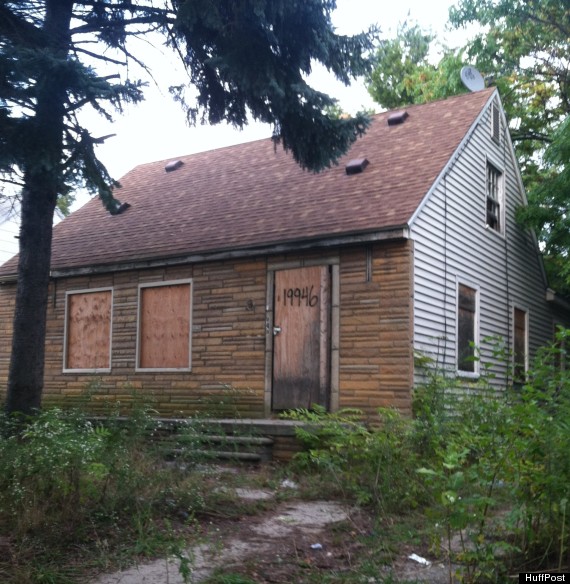 19946 Dresden St. Photo by Kate Abbey-Lambertz/The Huffington Post.
The Detroit Free Press obtained public records showing that Eminem's mother purchased the house for $19,900 in 1987. The paper reports she signed the deed over to Ann Investment in 1994, and the property was owned by about 10 different parties before it was foreclosed on by the Wayne County Treasurer's Office in 2001.
Eminem and his mother Debbie Nelson have had a fraught relationship, and often disagreed on each other's portrayals of their past. In her 2008 book My Son Marshall, My Son Eminem, she describes the house on Dresden.
"Marshall loved it so much that he had a model of it made to take on tour with him," she wrote. "Even though we'd moved a lot, he always said the house on Dresden was his childhood home."
Those looking to own a piece of Eminem memorabilia might do better to look for something besides this house, which appears to need extensive work. According to the Detroit News, a past owner once listed the house on eBay for $500,000, but received no bids.
"It may sound corny, but I'll go by and try to remember how things were when I was in those houses," he told the magazine. "I'll go back and remember, like, f***, man, how life was back then. How much of a struggle it was. As time goes by, you might get content and forget things."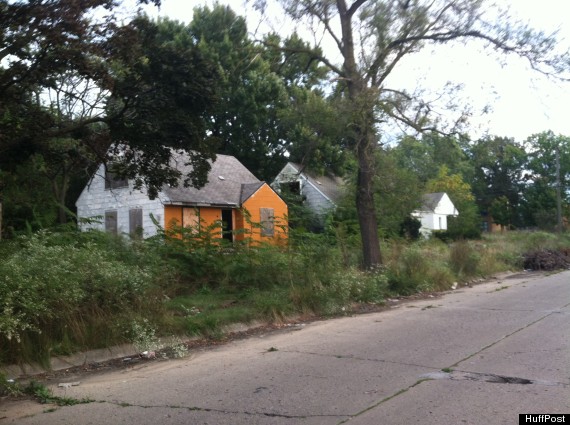 A view of the block of Dresden Street. Photo by Kate Abbey-Lambertz/The Huffington Post.