Maid of honor Katie Godby ― a.k.a. Slim Katie ― is the real deal.
At her sister Jess's wedding to Trevor Hykes on April 22 in Alpharetta, Georgia, Katie brought down the house with a five-minute musical toast set to the tune of Eminem's "The Real Slim Shady."
"When we went to Nashville for [Jess's] bachelorette party, we did a karaoke version of Eminem's 'Slim Shady,' which is why I picked that song," she told HuffPost.
Katie first got the idea to do an unconventional toast years ago after she and Jess watched a video online of someone else rapping their maid of honor speech.
"She said, 'I can't wait to do this at your wedding,' and I said, 'I can't wait to do it at your wedding,' so we've been talking about it for years," Katie said. "As soon as she got engaged, she asked me if I was planning a rap. I told her I wasn't sure if I could do it, but I knew that if I decided to, it would be a surprise."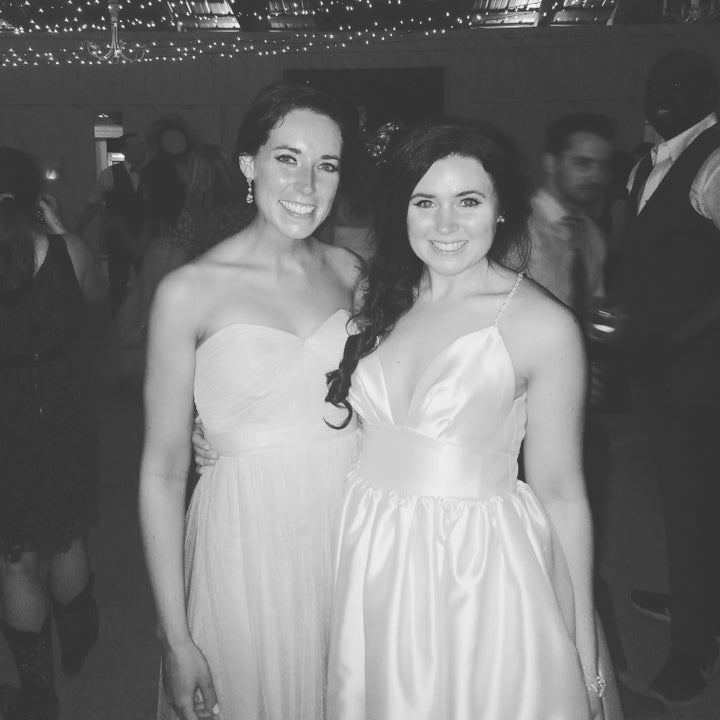 "I actually gave a different speech before I rapped, and they thought my speech was done," the maid of honor said. "So they were totally shocked when the music turned on and my boyfriend called up the real Slim Katie. Seeing their faces was awesome."
Watch Katie skillfully spit her rhymes in the video above.
This story has been updated with commentary from the maid of honor.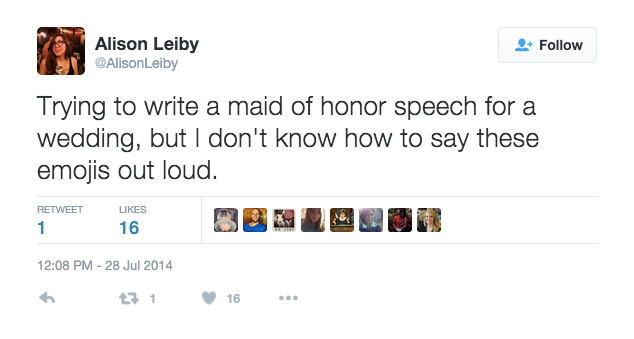 Funniest Bridesmaid Tweets