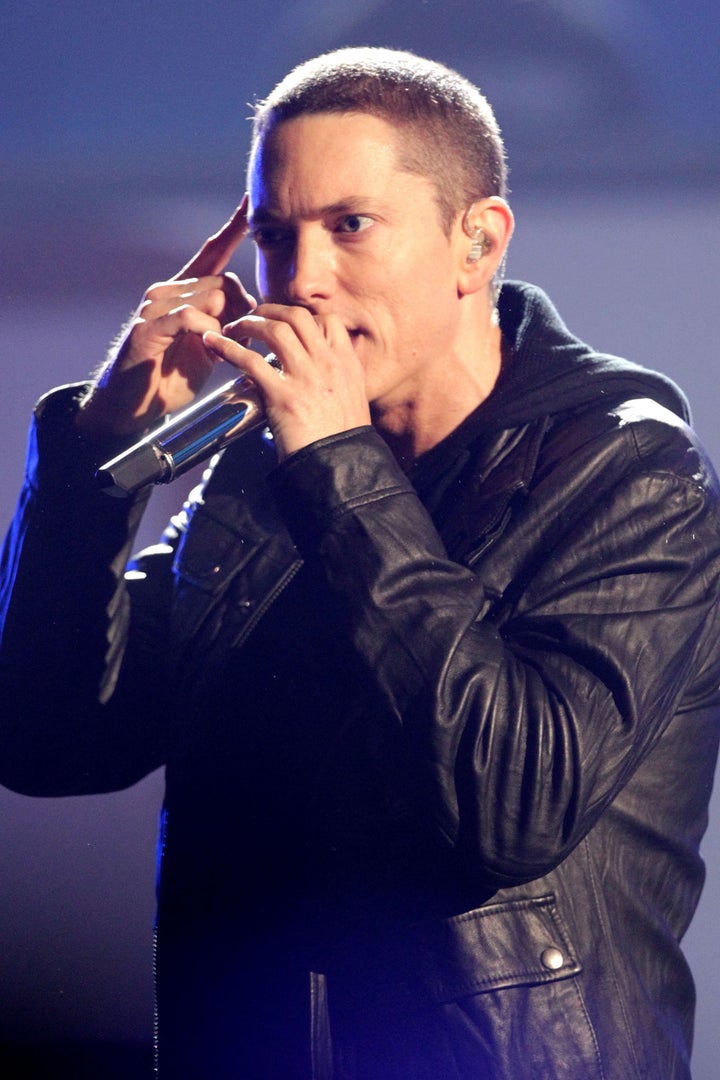 Eminem made his musical comeback last year, and this year, he's making a big screen comeback -- in more ways that one.
The rapper, who won Grammy gold for his 2009 album 'Relapse,' his first in five years, will star in the gritty boxing movie 'Southpaw,' according to Deadline. Eminem has not appeared on film since 2002's '8 Mile,' which chronicled his rise from poverty to fame as a rapper. This film will act as a second chapter, albeit in a more metaphorical way.
As a rising star welterweight boxer, Eminem's character will rise from humble beginnings to win the title before cratering down to the bottom again. He'll have to fight his way to the top again.
"He is very interested in the boxing genre, and it seemed like an apt metaphor, because his own life has been a brawl," the film's writer, Kurt Sutter, told Deadline. "He'll play a world champion boxer who really hits a hard bottom, and has to fight to win back his life for his young daughter. At its core, this is a retelling of his struggles over the last five years of his life, using the boxing analogy."
Eminem led the Grammy Award nominations with ten nods, partly on the strength of his hit song 'Not Afraid.' The title fits right into the rapper's story, and the story of this film.
Popular in the Community