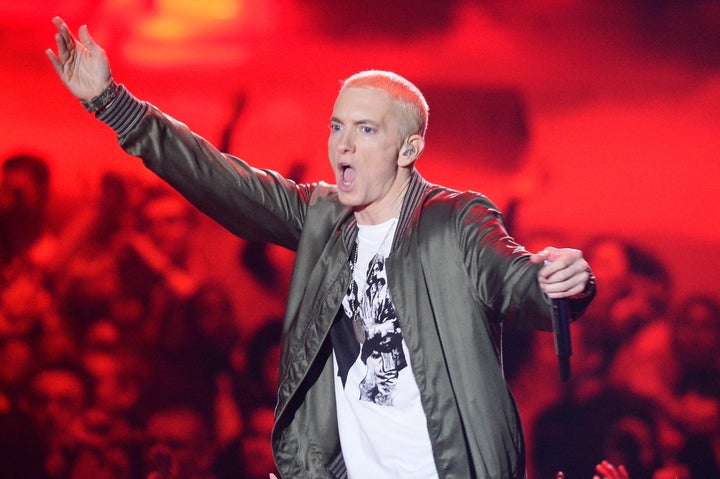 Eminem has long stated his allegiance to Tupac Shakur, having co-produced the soundtrack to the 2003 documentary "Tupac: Resurrection" and the 2004 posthumous album "Loyal to the Game." Now, the rapper has written a tribute essay in the new issue of Paper magazine, calling Shakur a "true genius."
Eminem is one of three contemporary hip-hop stars to write about their icons. He joins Kendrick Lamar, who wrote about Eazy-E, and Swizz Beatz, who is slated to compose an ode to the Notorious B.I.G. Eminem dips into his youth to reflect on Shakur's influence, praising the first 2Pac verse he heard, on the 1993 Digital Underground collaboration "I Get Around."
In the few short years between that song and Shakur's death in 1996, Eminem used 2Pac's music as a vicarious springboard for his own emotions. He writes about experiencing the world through Shakur's rhymes, saying he was the "first one to really help me learn how to make songs that felt like something."
"He was taking things further than a lot of rappers at the time -- pushing it to the next level as far as giving feeling to his words and his music," Eminem writes. "A lot of people say, 'You feel Pac,' and it's absolutely true. The way he chose which words to say with which beat was genius; it's like he knew what part of the beat and what chord change was the right place to hit these certain words... to make them jump off the track and make you feel what he was saying."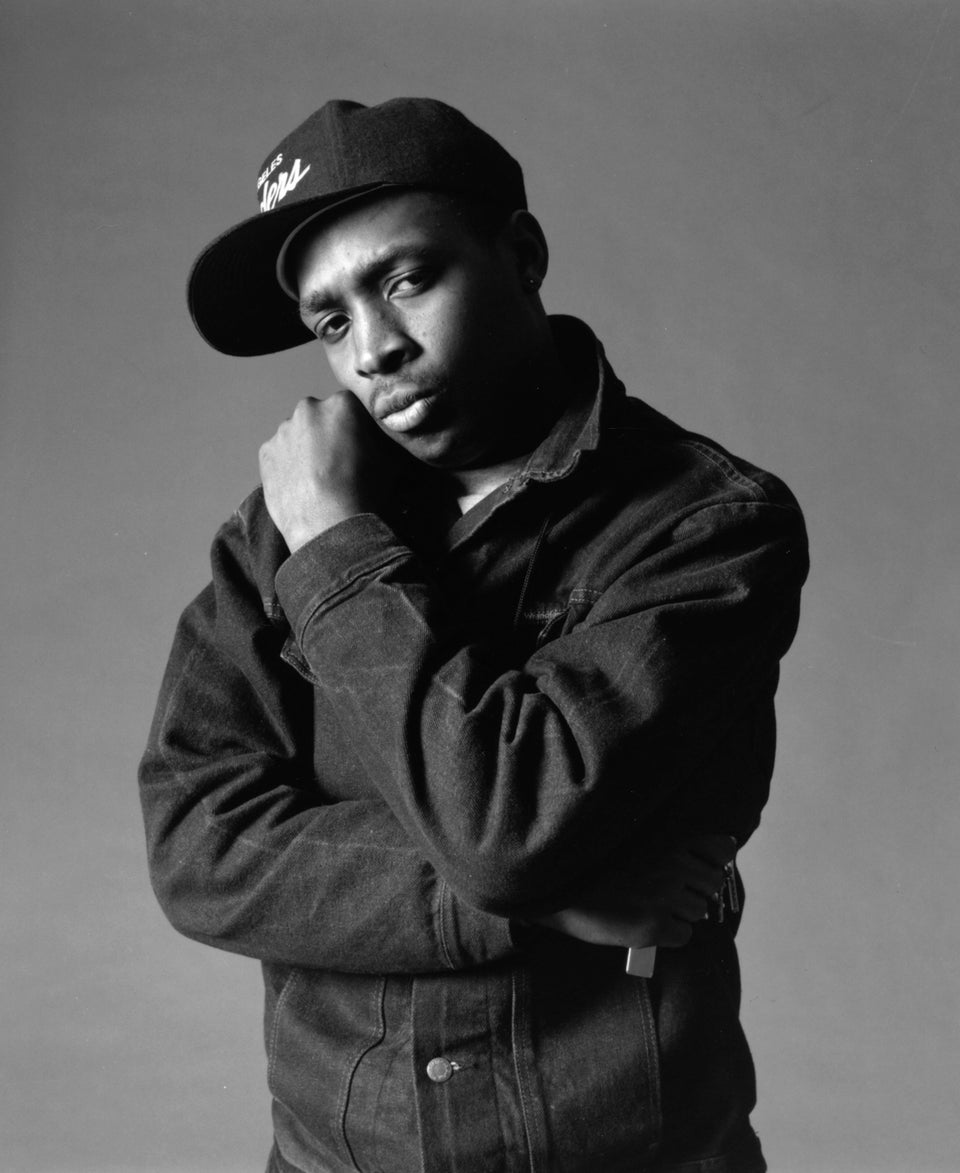 Hip-Hop Revolution
For a constant stream of entertainment news and discussion, follow HuffPost Entertainment on Viber.
Popular in the Community