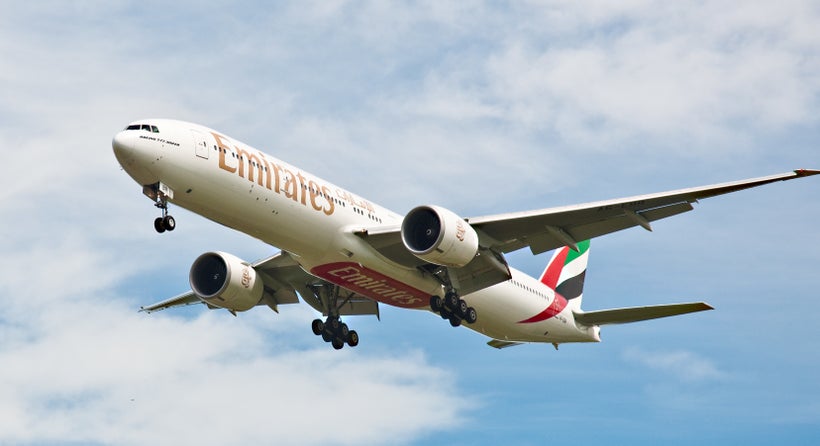 The battle in Washington between the three massively-subsidized Gulf airlines and a coalition of U.S. airlines and their workers is now well into its third year. In brief, the Gulf trio – Emirates, Etihad, and Qatar Airways – is violating the provisions of the government-to-government Open Skies agreements that give these carriers unlimited and unrestricted access to the entire U.S. market, the largest in the world. The language in the Open Skies pacts is clear: airlines cannot be subsidized. As you would expect, the government-owned Gulf carriers have denied subsidies, but the U.S. coalition, known as the Partnership for Open and Fair Skies, has clearly proven that the three Gulf airlines have received more than $50 billion in subsidies and other unfair benefits since 2004.
I've seen a lot of empty arguments that attempt to counter the facts, and the recent comments from Emirates Airline President Sir Timothy Clark fall squarely in the no-substance category. Sir Timothy was responding to a July 22 opinion piece from former U.S. Secretary of Transportation Jim Burnley, which called for the U.S. to enforce the Open Skies agreements with the United Arab Emirates and Qatar, thereby leveling the competitive playing field.
This might seem like one of those "is too / is not" arguments that routinely swirl around Washington, and at first glance, Sir Tim's rhetoric might appear compelling. But as is often the case in complex matters, to really understand what's going on, you need experience to read between the lines. Having worked in international aviation for 25 years, here's my take on Emirates' response:
>> Sir Timothy terms Secretary Burnley's article "the latest chapter in a longstanding misinformation campaign" by American, Delta, and United. Having followed the issue closely, the U.S. coalition has presented their arguments clearly and fairly. On the other hand, the Gulf carriers and their U.S. apologists – including the U.S. Travel Association – have consistently and deliberately misrepresented the U.S. airline arguments. The most egregious example is the oft-repeated falsehood that American, Delta, and United oppose Open Skies policy, when in fact all three are on record saying these agreements have been enormously beneficial to their expansion in international markets, both with their own aircraft and in tandem with European and Asian partners. Our nation has more than 120 Open Skies agreements worldwide, and the U.S. carriers object to just two of them.
>> Sir Timothy and his allies in Washington paint Emirates as pro-consumer, but that positioning ignores two realities: 1) his low fares only exist because of financial support from the government of Dubai; and 2) once Emirates and their fellow Gulf airlines succeed in driving out U.S., European, and Asian competition, fares will surely rise.
>> Sir Timothy says that the "210-page report we submitted to the U.S. government . . . completely debunks" U.S. airlines' claims. Having read that report, which Emirates submitted in August 2015, I can vouch for its volume, but it was short on convincing argument, and completely sidestepped the subsidies and other benefits the Dubai ruling family has lavished on Emirates, which have always been at the heart of the question.
>> Sir Timothy waxed enthusiastic about the many benefits that Emirates brings to the U.S. economy, citing a study released this summer by a Washington aviation consultant. The study gives new currency to the phrase "tall tales." For example, the consultants claimed – without verifiable basis – that 43% of Emirates' passengers to and from the U.S. would not have flown if not for Sir Tim's carrier. And contrary to Emirates' claim of vast job creation, in fact the carrier has only has a few hundred U.S.-based employees, compared to the nearly 320,000 U.S. workers that American, Delta, United, and their affiliated regional carriers employ.
>> Sir Timothy attempts borrowed credibility when he notes that Pricewaterhouse Coopers – one of the U.S. "Big 4" accounting firms – audits Emirates' books. Dig deeper: Emirates is intentionally vague in its reports, and avoids providing too much detail on key items. That's precisely why American, Delta, and United hired forensic accountants, who uncovered the real numbers in places like Australia, where the Gulf trio were obliged to submit honest reports as a condition of their operating permits.
>> Sir Timothy dismisses Secretary Burnley solely because he has represented American Airlines; in so doing, he greatly disrespects a man with a long record as a transportation expert, across many modes; moreover, Mr. Burnley stands with a growing number of supporters of the U.S. coalition's position, including 285 members of the current Congress from both parties.
Perhaps it is precisely that rising tide of congressional and other support that prompt Sir Timothy to raise the level of rhetoric. Hype, however, will not win the day. It is time to end trade cheating by Emirates and the other two Gulf carriers.
REAL LIFE. REAL NEWS. REAL VOICES.
Help us tell more of the stories that matter from voices that too often remain unheard.
This post was published on the now-closed HuffPost Contributor platform. Contributors control their own work and posted freely to our site. If you need to flag this entry as abusive,
send us an email
.