One of nine airlines subject to a new rule prohibiting some electronic devices in the cabins of flights to the U.S. responded by offering to entertain passengers itself.
"Who needs tablets and laptops anyway?" Emirates airline asks in an ad starring actress Jennifer Aniston posted to the company's official Twitter on Tuesday.
The video is a variation of an earlier Emirates ad, also starring Aniston, who touts the airline for offering "so many games and so many movies, it's crazy."
A U.S. rule banning laptops, tablets and other devices larger than a cellphone went into effect Tuesday morning, according to senior administration officials. The rules affect passengers on direct flights to the U.S. from 10 airports in Egypt, Jordan, Kuwait, Qatar, Morocco, Saudi Arabia, Turkey and the United Arab Emirates.
Read more on the U.S. ban here.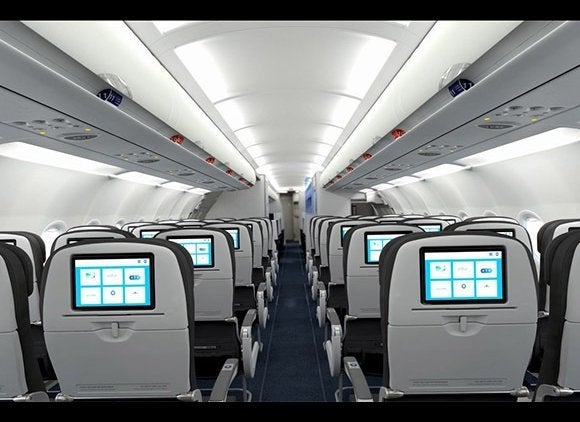 The 10 Best Coach-Class Airlines in the World
Popular in the Community