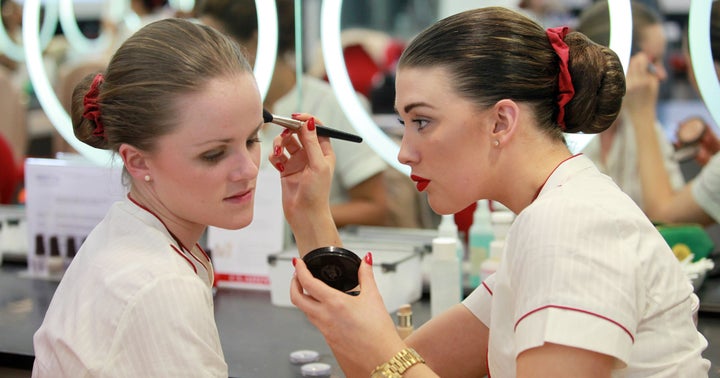 With aircrafts that fancy, its no surprise that being an Emirates flight attendant looks like a pretty glamorous gig . The airline hires about 5,500 cabin crew per year, from more than 200,000 applicants who vie for a spot, according to Emirates recruitment manager Michael Gilchrist. And once they're in, the perks are beautiful: A 6-week training program and free year-round housing at headquarters in Dubai, along with travel all around the world.
The Huffington Post: Emirates is known as an elite airline. How does one even start the application process?
Michael Gilchrist: "You can apply online or come to an Open Day, which happens in about 50 cities globally every month. From there, we invite 50 to 200 applicants per city to Assessment Days with an info session, group exercises and an English language test."
Tamara White: "The first round on Assessment Day is a really quick, 3-minute conversation, where you're asked: 'Tell me about yourself.' You also have to pass the height requirement -- stand on your tip toes to see if you can close the overhead bins."
HP: Are recruiters looking extra-closely at appearance and evaluating candidates based on their looks?
MG: "It's more about a polished, professional image than beauty. We love being able to visualize a candidate in our uniform, so it helps to show up in a well-cut suit with neat and tidy hair, simple elegant makeup, looking polished and fresh."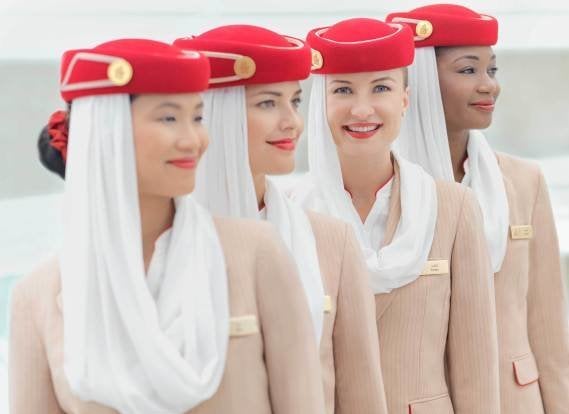 HP: Do you need experience to make it through recruitment?
TW: "No, I had never been a flight attendant before. But you do need a bubbly personality."
MG: "We're looking for 'globalistas' -- those people who want to travel to new and exciting cities, taste new food, experience the differences in the world. Our customers come from so many different backgrounds, and we want our crew to be open and curious about who they are. We also need to see a clear level of adaptability, because most people don't have to move overseas when they get a new job."
HP: Oh, that's right. What is it like to drop everything and move to Dubai for the job?
MG: "We have more than 60 buildings in Dubai, where our crew lives together. They build the community feel that we want -- the crew is everywhere, going to the training college, or to work, or to flights. Housing is provided, which makes things easier for new crew members. They have a fully-furnished apartment ready for them."
TW: "You fly all the time, so you only have about half the month in Dubai. I have friends there, but it's hard to coordinate group outings because everyone has different travel schedules."
HP: How does travel work? Do you have a set route?
TW: "Each month you're given a roster of places. For example, next month I'm going to Toronto, Lisbon, Sydney-Auckland for a six-day trip, and Prague. Once you get your roster, you can swap with other colleagues. There's always a new destination I want to go, so I can switch."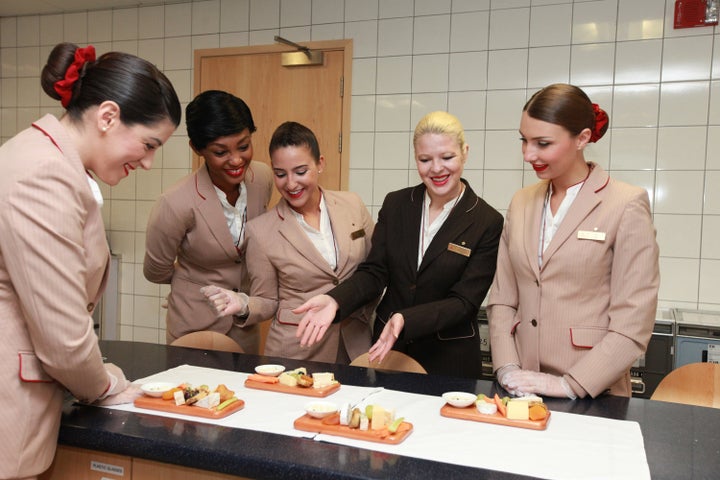 HP: Do you feel pressure to meet certain beauty standards at work?
TW: "When you get your uniform, it's the time we've all been waiting for. The red hat, the lipstick... You always tie your hair back and wear clear or red nail polish, though they just updated policy to include nude as well. I like to maintain my appearance anyway, so it's not really hard for me."
HP: Be real: Is your job as glamorous as it looks?
TW: "Most of the time, yes. Your body gets tired from long journeys -- you have to force yourself to stay awake all that time. The tired part is the hardest part, but if you compare it to how many places you've been and how many countries you've seen, it's all worth it. When I started, I told myself I'd only do this for one year, to see the world. But now it's been almost three. It's an addictive lifestyle. It's truly amazing."
This interview has been edited and condensed for clarity.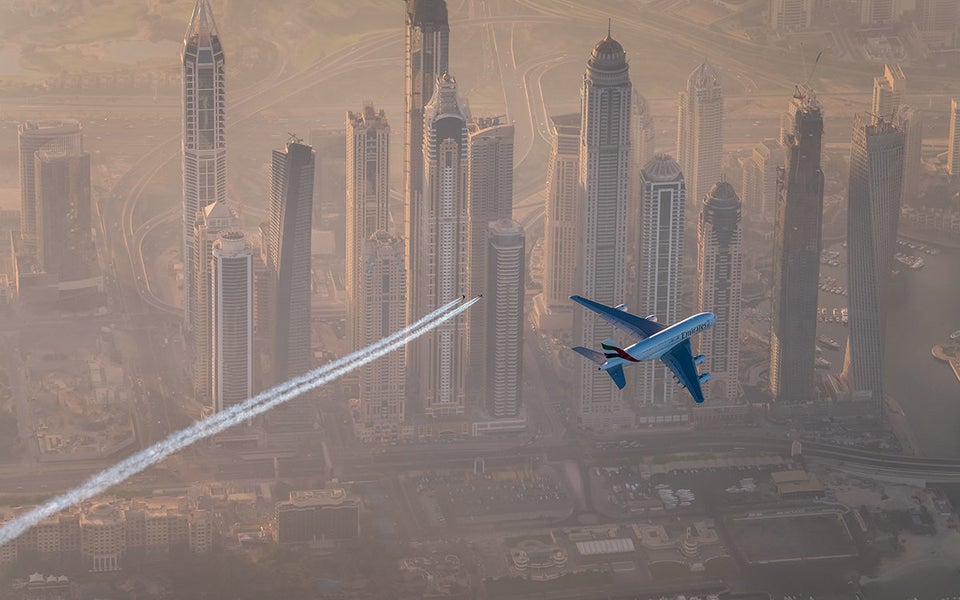 Jetman Flies Next To Emirates Airliner
Related