States along the East Coast loudly rejected President Donald Trump's decision to withdraw from the Paris climate accord and forged a bipartisan alliance that vowed to "uphold" the international pact to cut planet-warming emissions and "take aggressive action on climate change."
While the formation of the U.S. Climate Alliance made a powerful statement, it's another, rarely discussed regional league that offers the first real chance to make good on those promises.
Eight years ago, the Regional Greenhouse Gas Initiative ― made up of Connecticut, Delaware, Maine, Maryland, Massachusetts, New Hampshire, New York, Rhode Island and Vermont ― established an interstate cap-and-trade system that puts a limit on carbon dioxide emissions from the utility sector and allows power companies to buy and sell permits to pollute. The program has proven to be a notable success, reducing average utility bills by 3.4 percent, driving $2.7 billion in economic growth and creating at least 14,200 new jobs through energy conservation projects funded by the revenue it generates.
It's popular, too: Nearly 8 in 10 voters in RGGI states support strengthening carbon pollution limits.
Last year, RGGI ― pronounced "reggie" by those in the know ― embarked on a full review to determine whether to adopt a lower cap and stricter standards. The results of that review could come in the next few weeks. Sources familiar with the negotiations told HuffPost that it was "imminent" and said the talks had accelerated following Trump's drastic rollback of climate policies.
"The RGGI states are still working to evaluate design elements for the program, and to move forward with a consensus that meets the needs of every RGGI state," Katie Dykes, the chair of RGGI, told HuffPost by email. "The RGGI states have not set a deadline for the conclusion of program review, but will communicate with stakeholders and provide updates as they are available regarding future meetings and materials."
The group is weighing three different policies that environmental groups characterize as the "unacceptable," better and best case of the scenarios on the table. Right now, RGGI reduces the amount of carbon that utilities are allowed to spew by 2.5 percent each year, based on the previous year's emissions. That means the amount of additional emissions reductions gets smaller and smaller every year. Each of the policies under consideration would set the annual reduction rate as a percentage of a fixed baseline.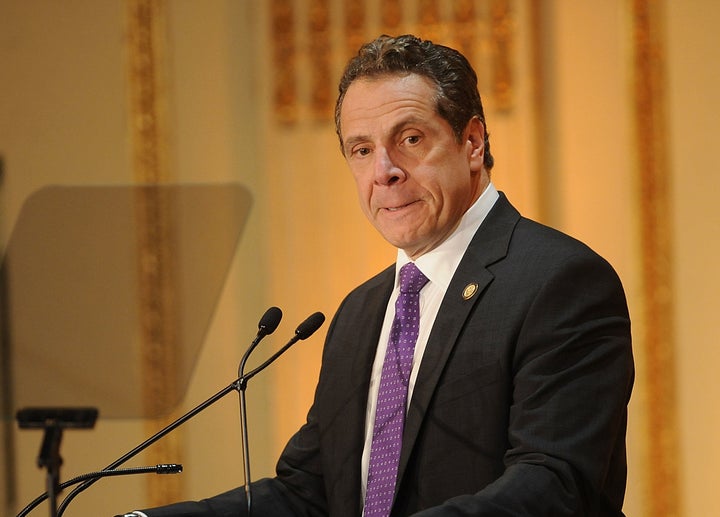 The first standard calls for keeping the reduction rate at 2.5 percent, pegged to a fixed baseline starting in 2021. The second increases the rate to 3.5 percent, beginning in 2021. The third sets the rate at 3 percent, but goes into effect in 2019.
The difference in costs between the first and third options is small. Imposing a 3 percent rate on a fixed baseline in just two years would cost utilities less than one-tenth of one penny more per kilowatt hour of electricity over the current standard. Yet the impact on emissions would be dramatic.
"What we gain in return for that marginal additional cost is that we avoid 99 million [short] tons of CO2 emissions" from 2017 to 2031, Jordan Stutt, a policy analyst at the Boston-based Acadia Center, told HuffPost. "That's more than a full year's worth of emissions for this region. If the states are serious about acting on climate, they can't ignore those kinds of emissions reductions at that low a cost."
But the states are split. The RGGI negotiators ― who typically work for state environmental regulators and report to governors ― are tight-lipped, but indicators of division have emerged in recent months.
New York and Massachusetts appear to want more aggressive targets. New York Gov. Andrew Cuomo (D) called for lowering RGGI's emissions cap 30 percent by 2030 during his State of the State address in January, a goal in line with the 3 percent proposal. Massachusetts Gov. Charlie Baker (R) hinted last month that the state would support reducing emissions by as much as 5 percent each year between 2020 and 2031. Rhode Island and Vermont appear to be backing the two more populous states' ambitious goals, but remain smaller players.
Connecticut, which currently holds the chairmanship of the organization, has not made a major public statement and "generally seems to fall into the 'just need to keep everyone together' category," said Mark Kresowik, a Sierra Club director who is closely following the negotiations. Delaware has taken a similar position, he said.
Maryland has taken a slightly different tone. The state threatened last year to pull out of RGGI if the group doubled its reduction rate to 5 percent. (That figure is not actually being considered, but the idea was raised by Massachusetts officials and backed by big corporate and environmental interests.) Instead, Gov. Larry Hogan (R) wants to keep the reduction rate low in an effort to encourage other states to join RGGI.
There's little weight to that argument, said Jackson Morris, director of Eastern energy at the Natural Resources Defense Council. The two main contenders to join RGGI are New Jersey and Virginia, and both seem likely to enter regardless of the emissions reduction rate.
"If the states are serious about acting on climate, they can't ignore those kinds of emissions reductions at that low a cost."
New Jersey had been a founding member of RGGI. Gov. Chris Christie (R) pulled the state out in 2011 and vetoed every bill by the state legislature calling for the Garden State to rejoin, including the most recent attempt last week. But Christie is out of office as January 2018, and both major gubernatorial nominees ― Democrat Phil Murphy and Republican Kim Guadagno, the current lieutenant governor ― have vowed to renew the state's membership in RGGI.
Virginia Gov. Terry McAuliffe (D), who also leaves office in January, proposed new state rules to cut emissions and set up a cap-and-trade system in May. That change will likely be implemented only if Lt. Gov. Ralph Northam, the Democratic gubernatorial nominee, wins in November. If the regulations are enacted, there's little doubt that Virginia would join RGGI because it costs more to operate a solo carbon market.
"They recognize that to go it alone as a state-only market just makes it more expensive," Morris told HuffPost. "The bigger the market you have for carbon reductions, the cheaper it is to achieve them."
On the opposite end of the spectrum are New Hampshire and Maine. The Republican governors of both states are longtime foes of renewable energy. But unlike the other states mentioned, New Hampshire and Maine require their legislatures to sign off on joining or leaving RGGI, Kresowik said.
Membership in the emissions pact is less at risk in Maine, where control of the legislature is split between the two parties and where RGGI subsidizes the state's electricity rates, making them the lowest in New England. In New Hampshire, however, both legislative chambers are controlled by the GOP and the 400-member House includes people like state Rep. Michael Harrington (R), who makes a routine show of his calls to repeal RGGI.
"There's no real reason why New Hampshire or Maine would leave," Kresowik said. "They participate in the regional electricity market, so they would still end up paying for the program and receive no benefit" if they left.
But that has not deterred lawmakers like Harrington. "You end up with individuals who do it for political posturing," said Kresowik.
In June, six of the nine RGGI states ― Connecticut, Delaware, Massachusetts, New York, Rhode Island and Vermont ― joined the U.S. Climate Alliance in response to Trump's withdrawal from the Paris Agreement. Those same states must now push RGGI to enact more ambitious targets, Morris argued.
"This is a clear and present opportunity to start to demonstrate policy outcomes to match the momentum," Morris said. "Change the oil, tune up the engine and make it better. This isn't building a car from scratch; this is a proven model."
This story was updated to include a comment from RGGI.
Before You Go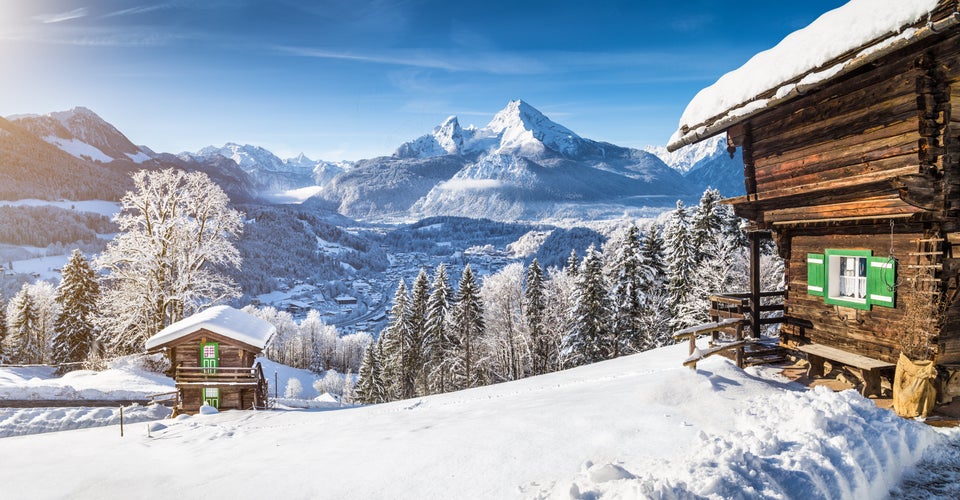 4 Surprising Places At Risk From Climate Change