Didlake's granddaughter told the San Antonio Express-News that the 110-year-old had felt tired over the past few days and showed signs of failing health.
"It was a month ago today that we went to the White House," said Marilyn Horne. "I think she felt she had accomplished everything and could take her rest."
"We are so grateful that she is here with us today," Obama told reporters after his July 17 meeting with Didlake. "And it's a great reminder of not only the sacrifices that the greatest generation made on our behalf, but also the kind of trailblazing that our women veterans made, African-American veterans who helped to integrate our armed services," Obama said.
Monday afternoon, the president released a statement about her passing, saying she "served her country with distinction and honor."
"I was humbled and grateful to welcome Emma to the White House last month," he said, "and Michelle and I send our deepest condolences to Emma's family, friends, and everyone she inspired over her long and quintessentially American life."
Some photos from the meeting: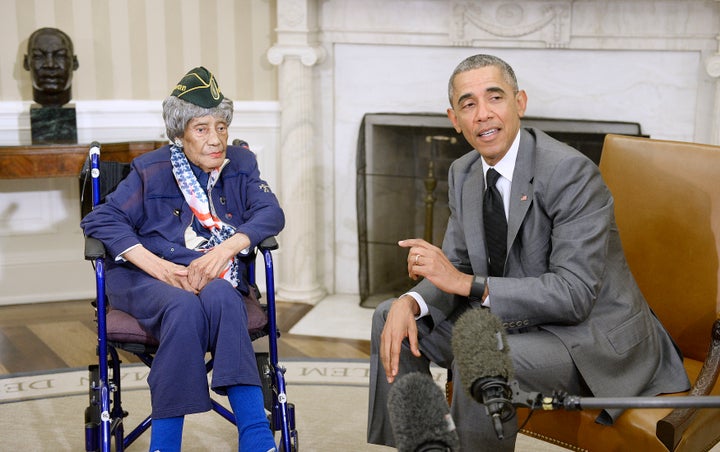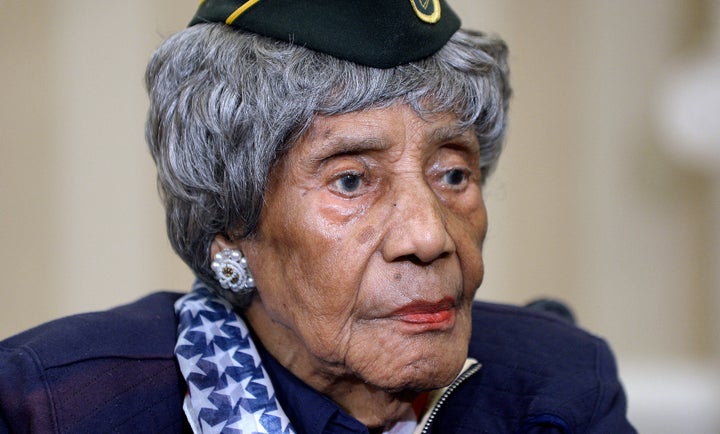 This story has been updated to include the most recent comments from Obama
Notable People We've Lost In 2015
Popular in the Community