A hacker put nude images of Emma Holten on the Internet -- but she refuses to be ashamed of her naked body.
A new photo series featuring Holten nude, shot by a photographer of her own choice, allow the activist to show her body on her own terms.
(Some images below may be considered NSFW.)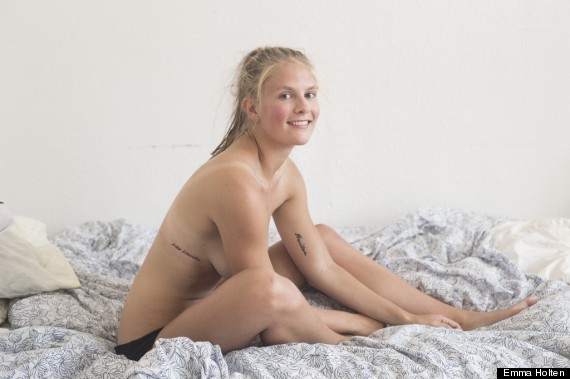 The Danish activist was the victim of revenge porn three years ago, when a hacker shared intimate photographs on a "creepshot" website. In an essay for feminist website Hysteria, Holten shared some of the disgusting messages she received from people who saw the images:
DO YOUR PARENTS KNOW THAT UR A SLUT?

DID U GET FIRED?

WHAT'S THE STORY BEHIND THIS?

WHO DID THIS TO YOU?

SEND ME MORE NUDES OR ILL SEND THE ONES I HAVE TO YOUR BOSS.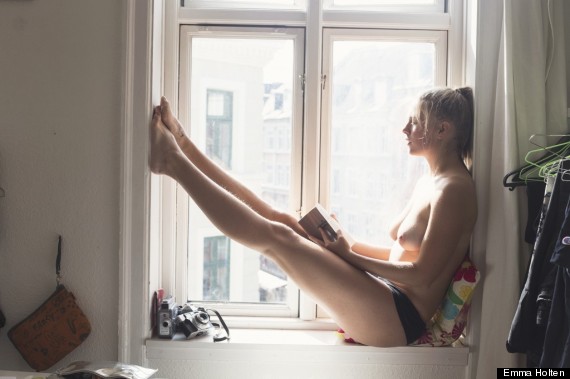 Holten decided to reclaim her body by taking and sharing topless photographs of herself. She teamed up with photographer Cecilie Bødker Jensen to create images portraying herself as a human subject, not a sexual object. The series, originally posted by Friktion magazine, shows Holten doing everyday tasks in her apartment.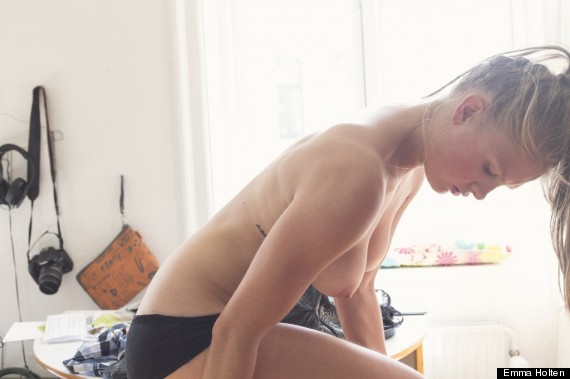 Holten told Elle magazine that she was only able to participate in such a shoot due to her support system and understanding boss. She recognizes that this avenue is not open to many victims of revenge porn -- but hopes that her actions will help some of them regardless.
"I say to victims: You are right, even if you're alone!," Holten told Elle. "You live in a patriarchal culture that seeks to target you for being you, and THEY'RE wrong, and you're right! You had the right to take pictures or video, the men who contact you are misogynistic idiots who just seek to tear you down to build themselves up. Good people believe that you are right, we are fighting for you."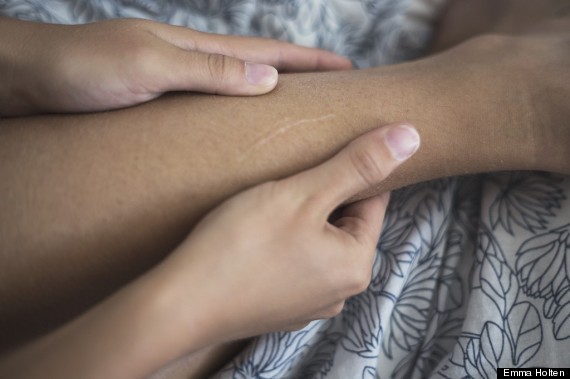 Holten's experience, while upsetting, is not uncommon. According to a 2013 MacAfee survey, 10 percent of ex-partners have threatened to release intimate photographs -- and 60 percent of those people follow through on said threats. An estimated 90 percent of revenge porn victims are women.
Activists are pushing to make revenge porn punishable by law worldwide, as is already the case in 13 U.S. states. Holten hopes that her photographs will contribute to the battle against revenge porn by forcing people to consider the difference between these images, willingly posed for and shared as a celebration of her body, and revenge porn, shared without a subject's consent with the intention of humiliating them.
"There is no sexual, visual, acceptable picture without my consent," Holten told Elle. "Without my consent there is only violation."
See more images from Holten and Bødker Jensen's collaboration here.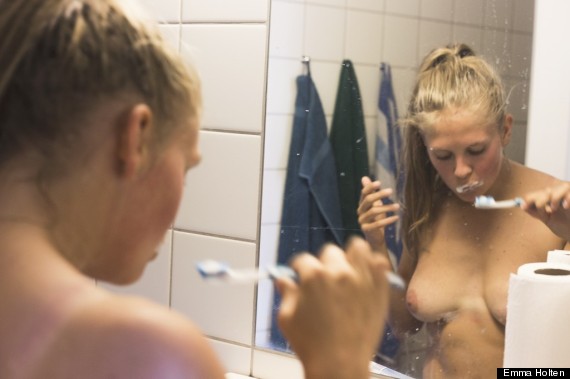 CORRECTION: A previous version of this article stated that an ex-boyfriend released Holten's nude pictures. It was in fact a hacker.
Related
Before You Go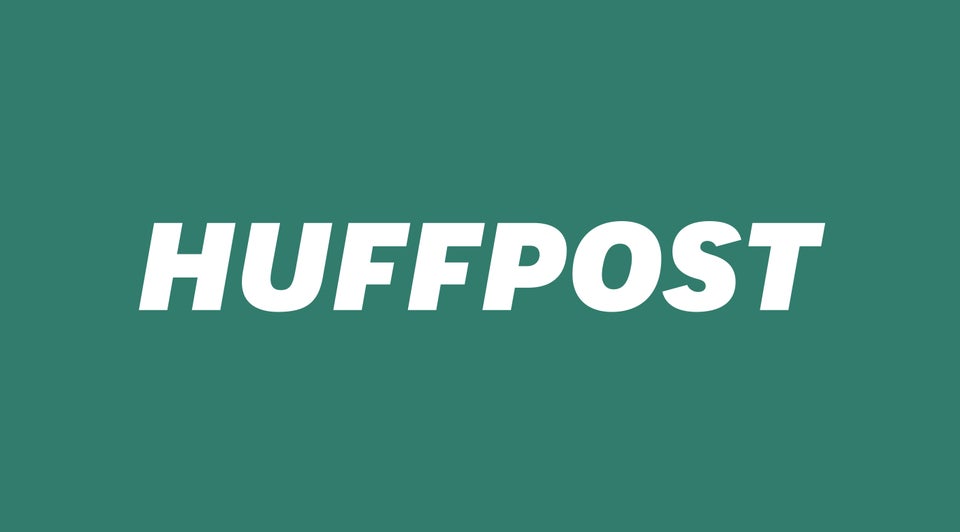 #YesAllWomen Stories
Popular in the Community